In today's episode of 7 Good Minutes, titled "Time-Saving Hacks: Unlock the Secrets to a More Productive You," we dive into foolproof strategies to help you save time every day. We understand that you want to have more hours in your day for the things that truly matter, and that's why we're giving you actionable steps to streamline your life for maximum efficiency.
Instead of just wishing for more time, we show you how to make it. So tune in and take control of your day, every day. Don't forget to subscribe, rate, and share the episode with a friend or two. Get ready to unlock the secrets to a more productive you!
Understanding the Value of Time
Recognizing time as an irreplaceable resource
Time is a precious resource that we often take for granted. It is unlike anything else in the world because once it's gone, it's gone forever. No amount of money can buy it back or add more hours to our day. It is something that should be treasured and used wisely. When we recognize time as an irreplaceable resource, we begin to truly understand its value.
We all have the same 24 hours in a day, but how we choose to spend that time is what sets us apart. It's important to prioritize our activities and focus on what truly matters to us. Whether it's spending time with loved ones, pursuing passions, or working towards our goals, time is what allows us to do these things. By recognizing the value of time, we can make conscious decisions to use it effectively and avoid wasting it on activities that don't align with our priorities.
Why time is more valuable than money
While money can certainly provide us with comfort and convenience, it cannot buy us more time. Time is an intangible asset that cannot be quantified or replaced. We can always find a way to make more money, whether it's through hard work, entrepreneurship, or investments. However, time is finite and once it's gone, there's no way to get it back.
Time is the great equalizer. It doesn't matter how wealthy or successful a person is, they cannot buy or negotiate for more time. It is the one thing that is truly democratic – everyone has the same amount of time each day. How we choose to use that time is what sets us apart. Instead of pursuing wealth at the expense of time, we should prioritize time and use it to create meaningful experiences, foster relationships, and pursue personal growth.
Applying Parkinson's Law in Time Management
The concept and application of Parkinson's law
Parkinson's law, coined by author and historian Cyril Parkinson, states that work expands to fill the amount of time available. In simpler terms, the more time we have to complete a task, the longer it will take us to finish it. This phenomenon can be observed in various aspects of life, from administrative operations to individual task completion.
By understanding Parkinson's law, we can actively apply it to our own time management strategies. Setting strict deadlines and allocating specific time frames for tasks can increase efficiency and prevent unnecessary delays. By imposing a sense of urgency, we can avoid falling into the trap of wasting time or procrastinating.
Impact of Parkinson's law on efficiency and productivity
Parkinson's law has a profound impact on efficiency and productivity. When we have an abundance of time to complete a task, we tend to become complacent and spend more time on it than necessary. By setting tight deadlines and creating a sense of urgency, we can increase our focus and complete tasks more efficiently.
Applying Parkinson's law also helps us prioritize tasks based on their importance and urgency. By allocating specific time frames to tasks, we can ensure that important tasks are completed within the given time frame, while less critical tasks are given proportionate attention.
Understanding and applying Parkinson's law can significantly improve time management, making us more productive and efficient in our daily lives.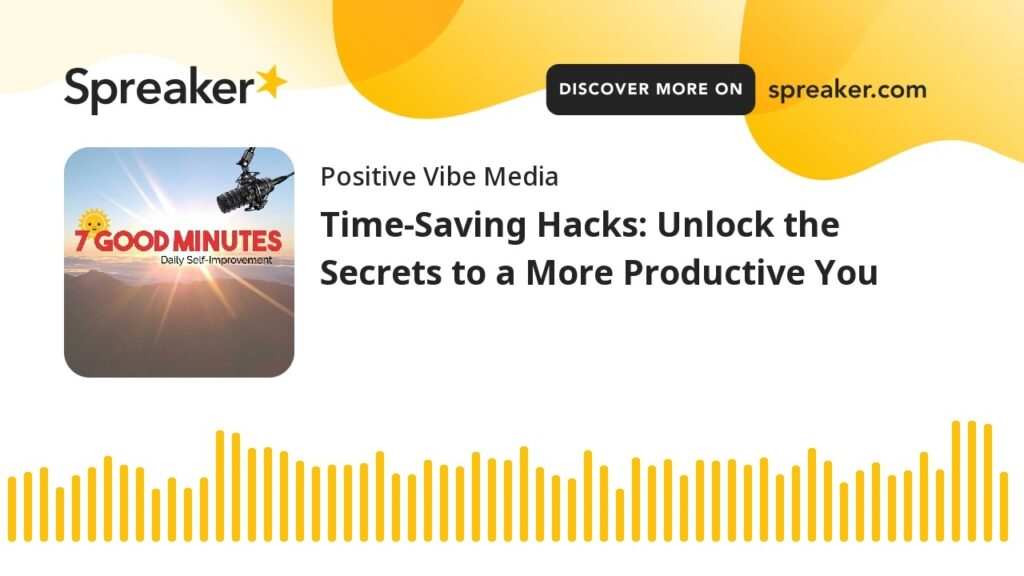 Organizing Personal Belongings for Efficiency
Problem of losing essential items
Losing essential items, such as keys, wallets, and phones, can be a major source of frustration and a waste of time. Many of us have experienced the panic of searching for these items when we're in a hurry, only to find them in the most unexpected places. This not only leads to stress but also results in wasted time that could have been used more productively.
Creating dedicated storage spaces
A simple and effective solution to avoid losing essential items is to create dedicated storage spaces. This can be as simple as designating a drawer or a box on your coffee table for your everyday essentials. By consistently putting these items back in their designated places, you can save time and eliminate the stress of searching for them.
Creating dedicated storage spaces not only helps in organizing personal belongings but also contributes to overall efficiency. It allows us to easily locate items when we need them, ensuring a smooth and stress-free start to our day.
Tracking and Managing Chores
Benefits of tracking the time spent on chores
Chores are a necessary part of our daily lives, but they can sometimes feel overwhelming and time-consuming. By tracking the time spent on chores, we can gain a better understanding of how much time we allocate to different tasks and identify areas where we can improve efficiency.
Tracking the time spent on chores helps us become more aware of how these tasks contribute to our overall time management. It allows us to analyze whether we're spending an appropriate amount of time on each task or if we're wasting valuable minutes on unnecessary details. By identifying areas for improvement, we can optimize our chore routine and free up more time for activities that truly matter.
Combating procrastination using time tracking
Procrastination is a common barrier to productivity, and chores are no exception. We often find ourselves putting off tasks that we dislike or consider mundane, resulting in a pile-up of unfinished chores. By tracking the time spent on each chore, we can hold ourselves accountable and combat procrastination effectively.
When we see how little time certain chores actually take, it becomes harder to justify delaying them. Time tracking helps us recognize that completing these tasks promptly not only saves time in the long run but also prevents them from becoming more time-consuming due to neglect. By actively tracking the time spent on chores, we can break the cycle of procrastination and maintain a consistent level of productivity.
The Implication of Clutter on Productivity
Associating messy environment with distractibility
A cluttered environment can have a significant impact on our productivity. When our surroundings are messy and disorganized, our brains become bombarded with unnecessary stimuli, leading to distractibility and decreased focus. Clutter competes for our attention and makes it difficult to concentrate on the task at hand.
Research has shown that a cluttered environment leads to increased levels of stress, decreased creativity, and reduced productivity. A messy workspace or living area can make it challenging to find the necessary materials and can even hinder our ability to think clearly.
Implementing decluttering as a productivity hack
Decluttering our physical space is an effective productivity hack that can yield numerous benefits. By removing unnecessary items, organizing our belongings, and creating a clean and tidy environment, we can reduce distractions and improve our ability to concentrate.
Implementing regular decluttering sessions helps us maintain an organized space and prevents the accumulation of unnecessary items. Taking a few minutes at the end of each day to tidy up our workspace or living area can go a long way in enhancing productivity.
Decluttering is not only beneficial for productivity but also contributes to mental well-being. A clean and organized environment promotes feelings of calmness and relaxation, allowing us to focus on the tasks at hand with clarity and efficiency.
Prioritizing Tackling Major Tasks in the Morning
Impact of morning productivity on the pace of work
Morning productivity sets the tone for the rest of the day. By tackling major tasks early in the morning, we can establish a sense of accomplishment and momentum. Completing important or challenging tasks at the start of the day not only boosts our confidence but also sets a productive pace for the rest of the day.
The morning is often a time when our energy and focus levels are high. By utilizing this peak period, we can maximize our productivity and make significant progress toward our goals. As the day goes on, distractions and fatigue tend to increase, making it harder to maintain the same level of productivity.
The concept of morning hurdles
Morning hurdles refer to the tasks or obstacles that we tend to avoid or procrastinate on. These are usually important tasks that require concentration or decision-making. By tackling these tasks first thing in the morning, we remove the mental burden and prevent them from becoming a source of stress and procrastination throughout the day.
By prioritizing morning hurdles, we free up mental space and energy for the rest of the day. Completing these tasks early on allows us to focus on other responsibilities without the constant nagging feeling of unfinished work.
Prioritizing tackling major tasks in the morning sets a positive tone for the day and ensures that we make progress towards our goals consistently.
Importance of Consistent Follow-ups
Preventive time saving through proper communication
Effective communication plays a crucial role in preventing misunderstandings and wasted time. Consistent follow-ups ensure that everyone involved in a task or project is on the same page, reducing the chances of miscommunication and mistakes.
By making the effort to follow up on conversations and agreements, we save ourselves from potential delays and complications in the future. Clarifying expectations, confirming deadlines, and addressing any concerns or questions promptly can prevent costly misunderstandings that can derail progress and productivity.
Consequences of misunderstanding and how consistent follow-ups can solve them
Misunderstandings have the potential to derail projects, strain relationships, and waste valuable time. When expectations are not clearly communicated or there is a lack of follow-up, it's easy for miscommunication to occur.
Consistent follow-ups help ensure that everyone involved has a clear understanding of their responsibilities and deadlines. By addressing any misunderstandings or discrepancies early on, we can resolve them before they escalate into larger issues. This proactive approach saves time and eliminates the need for further back-and-forth communication to clarify or correct mistakes.
By taking the initiative to follow up consistently, we demonstrate professionalism, reliability, and accountability. This not only enhances our personal reputation but also contributes to a more productive and harmonious work environment.
Using Technology and Apps for Productivity
Role of technology in time management
Technology has transformed the way we manage our time and enhance productivity. With the advent of smartphones, productivity apps, and online tools, we have powerful resources at our fingertips that can streamline our daily tasks and optimize our time usage.
Smartphones and productivity apps allow us to manage our schedules, set reminders, organize our to-do lists, and track our progress effortlessly. They provide us with real-time notifications, automated reminders, and a visual representation of our tasks and goals. By leveraging these technological tools, we can be more efficient and focused in our daily lives.
Exploring productivity apps and online tools
The market is flooded with productivity apps and online tools designed to help us optimize our time management and increase productivity. From task management apps like Todoist and Trello to note-taking apps like Evernote and Google Keep, there is a vast array of options to choose from.
Productivity apps like RescueTime and Forest help track our screen time and limit distractions, while online collaboration tools like Asana and Slack facilitate effective communication and task delegation. Time tracking apps like Toggl and Clockify help us understand how we allocate our time and identify areas where we can improve efficiency.
Exploring and experimenting with different productivity apps and online tools allows us to find what works best for our specific needs and preferences. By harnessing the power of technology, we can unlock new levels of productivity and time management.
Conclusion
Summarizing key time-saving strategies
In conclusion, understanding the value of time is crucial for maximizing productivity and achieving our goals. By recognizing time as an irreplaceable resource and prioritizing our activities, we can use our time more effectively and avoid wasting it on unimportant tasks.
Organizing personal belongings, tracking and managing chores, and decluttering our environment contribute to a more efficient and productive lifestyle. Prioritizing tackling major tasks in the morning sets a positive tone for the day and ensures consistent progress. Consistent follow-ups and utilizing technology and apps for productivity are key strategies for saving time and enhancing efficiency.
Encouragement for ongoing effort towards time management and productivity
Time management and productivity are ongoing efforts that require consistent practice and adaptation. It's important to remember that small steps and habits can make a significant difference over time. By continuing to implement these time-saving strategies and embracing a proactive mindset, we can unlock our full potential and lead more productive, fulfilling lives.