Welcome to today's installment of 7 Good Minutes, where we tackle the delicate yet essential topic of navigating relationships with negative individuals as you continue to grow and progress. In this thought-provoking discussion, we explore strategies to protect your personal growth, maintain a positive mindset, and keep moving forward despite the adversity you may face.
Whether you're on a journey of self-improvement, starting a new business, or working towards becoming more charismatic, this episode offers valuable insights for anyone seeking to rise above negativity and thrive. Don't forget to subscribe, rate, and share this video with a friend or two!
Picture this: You exude so much positivity that negative people simply don't want to have anything to do with you. That's the thought for today as we dive into the topic of dealing with negative individuals when you've outgrown their sphere. It can be disheartening when those closest to you respond with negativity to your positive changes in life, whether it's improving your fitness, pursuing entrepreneurship, or becoming more social.
But fear not, as I share six effective strategies that have helped me deal with this common challenge. From using the toddler technique to gracefully ignoring negative comments, these tips will empower you to handle these situations with ease and maintain your growth-oriented mindset.
The Toddler Technique
Ignoring negative comments
When faced with negative comments, the Toddler Technique can be incredibly effective. Just like a toddler, you can choose to ignore these comments and not give them any power over you. Remember, negative comments often stem from the insecurities and unhappiness of the person making them, and by not engaging with them, you take away their ability to affect your mood or self-esteem.
Taking away their power
Negative comments only have power over you if you allow them to. Instead of internalizing these remarks, take a step back and remind yourself that the opinions of others do not define your worth. By recognizing that their negativity says more about them than it does about you, you can begin to let go of any lingering hurt or self-doubt.
Changing the subject
Sometimes, the best way to deal with negative comments is to simply change the subject. If someone brings up a negative topic or tries to engage you in a critical conversation, steer the conversation toward a more positive or neutral topic. This not only avoids getting sucked into their negativity but also redirects the energy toward a more enjoyable and productive discussion.
Not engaging in the negativity
One of the most important aspects of the Toddler Technique is to resist the urge to engage in negativity. Engaging in arguments or trying to defend yourself against negative comments often leads to more frustration and hurt feelings. Instead, practice the art of letting go and walking away. Remember, your peace of mind is far more valuable than any argument or need to prove yourself.
Purposely Misinterpreting
Treating passive-aggressive comments as literal questions
Passive-aggressive comments can be incredibly frustrating to deal with. However, one effective way to diffuse their impact is by purposely misinterpreting them as literal questions. By interpreting these comments as innocent inquiries, you not only take away their power but also force the passive-aggressive person to either clarify their intentions or abandon their attempt at negativity altogether.
Taking the wind out of their sails
People often use passive-aggressive comments to gain power or control over a situation. By refusing to engage in their intended game, you effectively take the wind out of their sails. Respond with kindness and genuine concern, but do not allow their attempts at negativity to affect your own emotions or behavior. Remember, you are in control of how you choose to respond.
Avoiding engagement and arguments
Engaging in arguments with passive-aggressive individuals only adds fuel to their fire. Instead, choose to avoid getting caught up in their manipulative tactics. Keep your responses brief and polite, but do not allow yourself to be dragged into a never-ending battle of wits. By refusing to engage, you demonstrate that you are not willing to participate in their toxic behavior.
Using humor to diffuse the situation
Humor can be a powerful tool when faced with passive-aggressive comments. By responding with a lighthearted joke or a playful remark, you disarm the negativity and create an atmosphere of lightness. However, it is important to use humor in a way that does not dismiss or invalidate the emotions of the person making the comments. Instead, use it as a way to gently steer the conversation away from negativity.
Making Decisions for Yourself
Handling comments about your choices
When you make decisions for yourself, it is inevitable that others will have opinions and may even criticize your choices. However, it is important to remember that you are the only person who truly knows what is best for you. When faced with comments about your decisions, take a moment to reflect on your reasons and reaffirm your confidence in your choices. It is your life, and you deserve to live it in a way that aligns with your values and goals.
Expressing the importance of personal decisions
When others question or criticize your decisions, it can be helpful to express the importance of personal decisions. Let them know that you appreciate their concern but ultimately need to do what feels right for you. By emphasizing the significance of personal autonomy and the need to follow your own path, you assert your independence and set clear boundaries.
Not seeking approval from others
Seeking approval from others can be a never-ending cycle of disappointment and frustration. Instead of constantly seeking validation, focus on making choices that align with your own values and desires. Remember, you are the only person who needs to be pleased with your decisions. As long as you are happy and content with the path you are on, the opinions of others should hold little to no significance.
Respecting others' choices
Just as you expect respect for your own choices, it is important to extend the same courtesy to others. Respect that everyone has their own unique journey and that what may work for you may not work for someone else. By honoring the choices of others, you create a more inclusive and supportive environment where everyone feels valued and validated.
Setting Boundaries
Recognizing toxic behavior
Setting boundaries begins with recognizing toxic behavior. It is important to be able to identify when someone's words or actions are crossing the line and negatively affecting your well-being. Look out for patterns of manipulation, disrespect, and consistent disregard for your boundaries. Trust your instincts and take action when necessary to protect yourself from toxic individuals.
Creating distance from toxic individuals
Once you have recognized toxic behavior, creating distance from the individuals responsible is crucial for your mental and emotional well-being. This can mean limiting interactions, setting clear boundaries, or even cutting off contact altogether. Remember, you are not obligated to keep toxic individuals in your life, and your well-being should always be a priority.
Establishing clear boundaries
Setting clear boundaries is essential in maintaining healthy relationships and protecting your own peace of mind. Clearly communicate your boundaries to those around you and enforce them when necessary. This may involve saying no to requests that do not align with your values or establishing rules for how you expect to be treated. By setting boundaries, you assert your autonomy and send a clear message that you will not tolerate toxic behavior.
Asserting yourself and your needs
Asserting yourself and your needs is a powerful way to protect your boundaries. Speak up when you feel your boundaries are being violated or when someone's behavior is impacting you negatively. Remember, your voice matters, and your feelings are valid. By standing up for yourself, you empower yourself to create healthier and more fulfilling relationships.
Focusing on Personal Growth
Prioritizing self-improvement
Focusing on personal growth allows you to continuously evolve and become the best version of yourself. Setting goals, learning new skills, and challenging yourself are all ways to prioritize self-improvement. By investing in your own growth, you build resilience and the ability to navigate through life's challenges with grace and confidence.
Staying motivated and positive
Maintaining motivation and a positive mindset is essential in your personal growth journey. Surround yourself with motivational resources, such as inspiring books or podcasts, and take time to reflect on your progress and celebrate your achievements. By staying positive and focused, you create an environment that nurtures personal growth and success.
Ignoring external negativity
One of the biggest distractions on the path to personal growth is external negativity. Whether it comes in the form of unsolicited opinions or discouraging comments, it is important to learn to ignore this negativity and stay true to your goals. Remember, you are in control of your own journey, and the opinions of others should not dictate your path.
Surrounding yourself with positive influences
Surrounding yourself with positive influences is crucial for personal growth. Seek out individuals who inspire and motivate you, and actively engage with communities and groups that promote positivity and personal development. By surrounding yourself with like-minded individuals, you create a support system that uplifts and encourages you on your path to personal growth.
Finding Supportive Networks
Seeking out like-minded individuals
Finding supportive networks often begins with seeking out like-minded individuals. Look for individuals who share similar interests, goals, or values, and connect with them through social platforms, events, or community groups. Sharing experiences and challenges with like-minded individuals can provide both validation and encouragement on your personal growth journey.
Building a support system
Building a support system is crucial for maintaining your mental and emotional well-being. Surround yourself with individuals who genuinely care about your success and happiness. This can include friends, family, mentors, or even therapists or life coaches. Having a strong support system ensures that you have a network of individuals who understand and support your personal growth goals.
Connecting with positive communities
In addition to building a personal support system, connecting with positive communities can provide a sense of belonging and support. Seek out online or offline communities that share a common interest or goal, and actively participate in discussions, events, or projects. By engaging with positive communities, you gain access to valuable resources, perspectives, and advice that can further fuel your personal growth.
Sharing experiences and advice
Sharing your experiences and advice with others can be incredibly fulfilling and helpful on your personal growth journey. Whether through writing, blogging, mentoring, or participating in group discussions, offering your insights and lessons learned can inspire and guide others. By contributing to the growth of others, you deepen your own understanding and reinforce your commitment to personal development.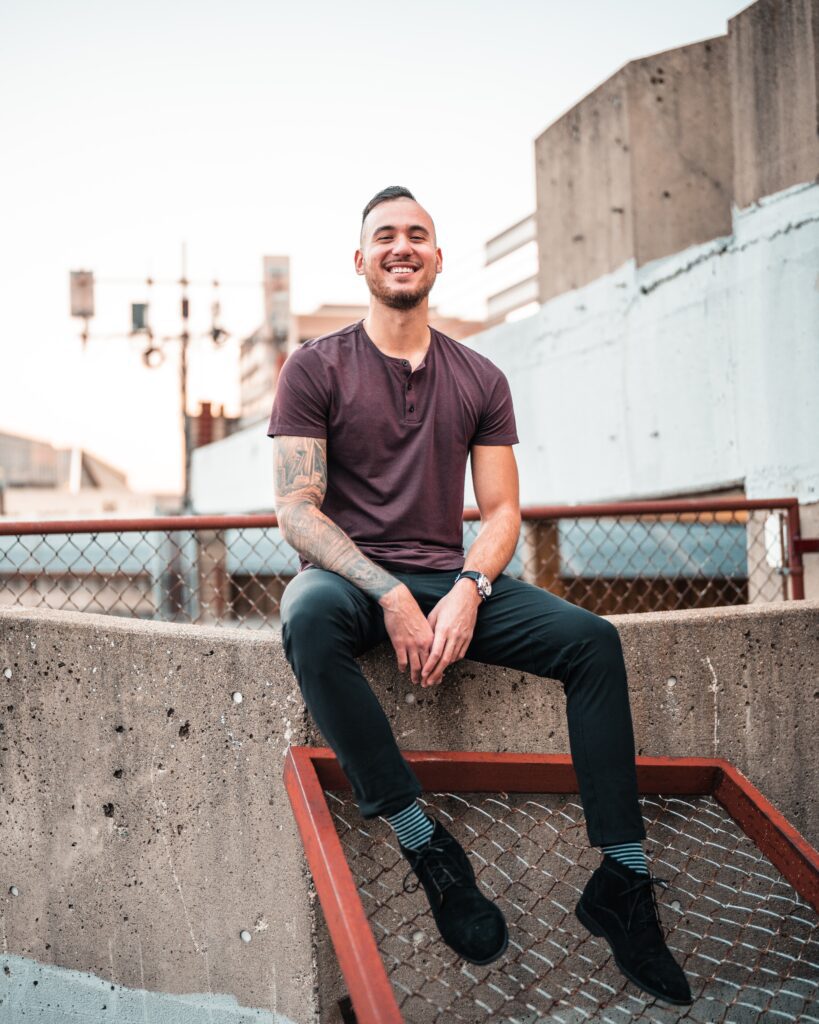 Boosting Resilience
Developing emotional resilience
Emotional resilience is the ability to bounce back from setbacks and challenges with strength and grace. Developing emotional resilience is essential for navigating through life's ups and downs. Practice self-care, engage in activities that bring you joy, and cultivate a positive mindset. By strengthening your emotional resilience, you build the capacity to overcome obstacles and thrive in the face of adversity.
Finding healthy coping mechanisms
When faced with stress or difficult emotions, finding healthy coping mechanisms is crucial. Engaging in activities such as exercise, meditation, journaling, or spending time in nature can provide relief and help you process your emotions in a healthy way. Avoid unhealthy coping mechanisms, such as excessive alcohol or substance use, as they only provide temporary relief and can be detrimental to your overall well-being.
Building inner strength
Building inner strength requires self-reflection, self-compassion, and a commitment to personal growth. Take time to understand your strengths and weaknesses, embrace your imperfections, and believe in your ability to overcome challenges. By building inner strength, you cultivate a sense of resilience that allows you to weather the storms of life with confidence and grace.
Learning from challenges and setbacks
Challenges and setbacks are inevitable on the journey of personal growth. Rather than viewing them as failures, choose to see them as opportunities for growth and learning. Reflect on the lessons these challenges offer and embrace them as stepping stones on your path to personal development. Remember, setbacks are not indicators of your worth or abilities, but rather chances for resiliency and growth.
Practicing Self-Compassion
Being kind to yourself
Practicing self-compassion involves being kind to yourself and treating yourself with the same warmth and understanding you would offer a loved one. Acknowledge your strengths and accomplishments, forgive yourself for mistakes, and be gentle in your self-talk. By practicing self-compassion, you cultivate a sense of self-worth and acceptance that enhances your overall well-being.
Accepting imperfections
Accepting imperfections is an essential part of self-compassion. Recognize that no one is perfect and that everyone makes mistakes. Embrace your flaws and celebrate your uniqueness. By accepting your imperfections, you free yourself from the burden of constantly striving for an unattainable standard of perfection and allow yourself to live a more authentic and fulfilled life.
Celebrating small victories
Celebrating small victories is a powerful way to acknowledge your progress and build self-confidence. Whether it's completing a challenging task, overcoming a fear, or simply taking care of your physical or mental well-being, make it a habit to celebrate and honor these small wins. By doing so, you reinforce positive behaviors and create a mindset of empowerment and self-appreciation.
Maintaining a positive self-image
Maintaining a positive self-image is crucial for fostering self-compassion. Focus on your strengths and unique qualities rather than comparing yourself to others. Treat yourself with respect and kindness, and surround yourself with individuals who celebrate and appreciate you for who you are. By cultivating a positive self-image, you create a foundation of self-love and acceptance that nurtures personal growth.
Effective Communication
Expressing your needs and boundaries
Effective communication begins with expressing your needs and boundaries clearly and assertively. Clearly communicate what you need from others and what your personal boundaries are. Be respectful and considerate when expressing yourself, but also be firm in advocating for your own well-being. By communicating your needs and boundaries effectively, you establish a foundation of healthy and respectful relationships.
Avoiding confrontation
Avoiding confrontation does not mean avoiding communication altogether. It means choosing peaceful and constructive ways to address conflicts or disagreements. Seek to understand the perspective of others and approach discussions with empathy and an open mind. Remember, effective communication is about finding solutions and understanding, rather than winning or being right.
Using assertive language
Using assertive language is crucial in getting your point across while maintaining respect for others. Practice using "I" statements to express yourself, such as "I feel" or "I need." Be direct and specific in your communication, avoiding aggressive or passive language. By using assertive language, you create a sense of confidence and clarity that promotes effective and respectful communication.
Active listening and empathy
Active listening and empathy are fundamental aspects of effective communication. When engaging in a conversation, truly listen to the other person's perspective, seek to understand their emotions, and validate their experiences. Show empathy and compassion, even if you disagree with their point of view. By practicing active listening and empathy, you create an environment of understanding and mutual respect.
Conclusion
Thriving without toxic people is not only possible, but it is also essential for your peace of mind and personal growth. By implementing strategies such as the Toddler Technique, purposely misinterpreting negative comments, setting boundaries, and practicing self-compassion, you can protect your peace, create a fulfilling environment, and foster personal growth.
Surround yourself with supportive networks, focus on your personal development, and engage in effective communication to build resilience and choose positivity. Remember, you have the power to create a life filled with happiness, fulfillment, and the freedom to be your authentic self.