In today's episode of 7 Good Minutes, you'll discover the powerful habits of high achievers that can transform your life. We'll delve into the secret ingredients that make successful people tick, focusing on a few cornerstone habits that can make a real difference.
From boosting productivity to enhancing well-being, these game-changing routines will provide actionable tips on how to incorporate them into your daily life. Don't miss the opportunity to reshape your path to success one habit at a time. Tune in and elevate your life today! And remember to subscribe, rate, and share with a friend or two.
Stick to Your Values
Introduction
In today's fast-paced world, achieving success can often feel like an uphill battle. Many people wonder what sets successful individuals apart from the rest. The secret lies in the powerful habits they have cultivated over time. In this article, we will explore several key habits that high achievers swear by, and discuss how you can incorporate them into your own life. From staying true to your values to embracing failure and continuous learning, these habits can transform your path to success. Let's dive in!
The Importance of Integrity
On your journey to success, you will undoubtedly encounter challenging situations that will test your character. It is in these moments that it becomes crucial to stick to your values. Temptations may arise, such as lying or cheating, in order to gain a competitive advantage. However, compromising your integrity can have long-lasting consequences.
Successful individuals understand that maintaining integrity is key to building trust and credibility. By adhering to a set of personal values, you create a framework for your actions and decisions, guiding you towards the person you aspire to be. Remember, no opportunity is worth sacrificing your integrity for.
Defining Your Personal Values
To effectively stick to your values, it is important to identify and define them clearly. Personal values act as guiding principles that shape your decisions and behavior. These values can encompass various aspects of your life, including moral, social, and artistic values.
Take the time to reflect on what truly matters to you and what you believe in. By defining your personal values, you gain a sense of direction and purpose. Let these values be the compass that guides you through your journey to success.
Using Triggers
The Role of Triggers
In the midst of a busy and chaotic life, it is easy for tasks and responsibilities to slip through the cracks. This is where triggers come in. Triggers are anything that provides a visual or auditory stimulus to remind you of what needs to be done. They serve as an effective way to stay organized and ensure that important tasks are not forgotten. Triggers can take various forms, such as notifications on your phone, alarms, or physical calendars. The key is to find a trigger that resonates with you and helps you stay on track.
Motivation through Triggers
Triggers not only serve as reminders but also have the power to motivate you to take action. By associating specific tasks with triggers, you create a mental connection that prompts you to engage in the desired behavior. For example, setting an alarm for 15 minutes from now when you find yourself procrastinating can help you get started on a task. Over time, your brain will associate the sound of the alarm with the need to work, making it easier to overcome procrastination and maintain productivity.
Efficiency through Triggers
Another benefit of using triggers is that they help you manage your time effectively. When you have a long list of tasks to complete, it is important to allocate your time wisely. Triggers can help you establish a start and stop time for each activity, ensuring that you do not spend excessive time on a single task.
This promotes efficiency and prevents you from getting caught up in perfectionism or overworking. By setting boundaries with triggers, you create a healthy work-life balance that contributes to your overall well-being.
Maintaining Work-Life Balance with Triggers
Speaking of work-life balance, triggers can also be used to establish boundaries and separate your work life from your personal life. With the advent of technology, it has become increasingly challenging to disconnect from work.
By using triggers to mark the end of your workday, whether it is the sound of an alarm or a specific routine, you can create a clear distinction between work and rest. This allows you to recharge and prioritize self-care, ultimately contributing to your long-term success.
Reinvent Routines
Benefits of Establishing a Routine
Routines are often praised for their ability to provide structure and discipline. They help you develop good habits, increase productivity, and improve physical and mental health. When you have a routine, you eliminate decision fatigue by automating certain aspects of your life. This allows you to focus your energy on more important tasks and goals. Routines act as a foundation for success, providing a sense of stability and predictability.
When Routines Become Stagnant
While routines offer numerous benefits, there is a danger in becoming too comfortable with them. When routines become stagnant, they lose their effectiveness. You may find yourself going through the motions without consciously engaging with the tasks at hand. This can lead to a lack of motivation, complacency, and a plateau in personal growth. It is important to periodically assess your routines and make necessary adjustments to keep them fresh and stimulating.
Making Small Changes to Refresh Your Routine
To invigorate your routine, try incorporating small changes. For example, if you take the same route to work every day, consider trying a different route. This simple alteration can spark curiosity and bring a sense of adventure to your daily commute. Similarly, if you have a workout routine, experiment with new exercises or modify your workout environment. Even the smallest changes can have a significant impact on your motivation and enthusiasm. Embrace novelty and embrace the opportunity to grow.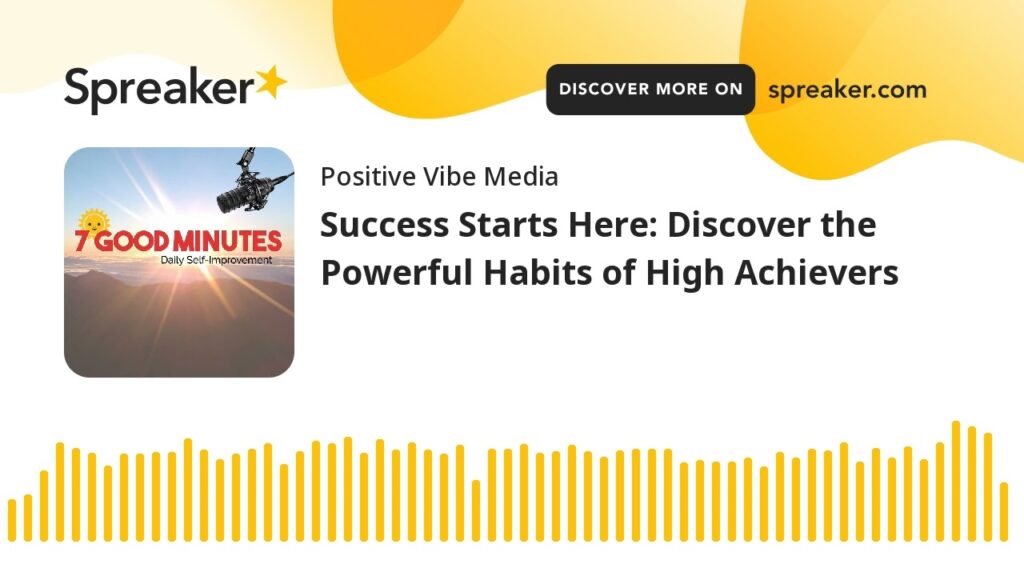 Prioritize Self-Care
The Link Between Success and Self-Care
Contrary to popular belief, success is not solely determined by accomplishments and achievements. It is also closely tied to your overall well-being. Neglecting self-care can lead to burnout, decreased productivity, and a diminished quality of life. High achievers understand the importance of prioritizing self-care in order to sustain success in the long run. By taking care of yourself physically, mentally, and emotionally, you lay the foundation for optimal performance and fulfillment.
Mental and Physical Health
Your mental and physical health are crucial components of your overall well-being. Prioritizing both will contribute to your success in various aspects of life. Engaging in activities that promote good mental health, such as practicing mindfulness, seeking therapy, or engaging in hobbies, can alleviate stress and enhance focus and creativity. Similarly, taking care of your physical health through regular exercise, balanced nutrition, and sufficient rest ensures that you have the energy and vitality to tackle challenges and seize opportunities.
Setting Boundaries for Work and Rest
A common pitfall for high achievers is the tendency to prioritize work over rest. While ambition and dedication are admirable qualities, neglecting rest and relaxation can have detrimental effects on your mental and physical well-being. To maintain a healthy work-life balance, it is essential to set boundaries. Establish specific times for work and rest, and commit to honoring those boundaries. By giving yourself permission to rest and recharge, you are better equipped to perform at your best when it matters most.
Goal Setting and Planning
The Power of Goal Setting
Goal setting is a potent habit that propels high achievers towards success. Clear, well-defined goals provide direction and purpose, acting as a roadmap for your journey. Without goals, it is easy to fall into a state of aimlessness and lack of motivation. When you set goals, you give yourself something to strive for and measure your progress against. They provide a sense of fulfillment as you check off milestones and move closer to your ultimate vision of success.
Creating a Roadmap for Success
To effectively utilize goal setting, it is essential to create a roadmap that outlines the necessary steps to achieve your goals. Break down your long-term goals into smaller, actionable steps that can be tackled on a daily or weekly basis. This creates a sense of momentum and progress, motivating you to continue moving forward. By mapping out your journey, you gain clarity and eliminate the overwhelm that often accompanies lofty ambitions.
Breaking Down Goals into Actionable Steps
Breaking down goals into actionable steps helps to eliminate ambiguity and facilitate progress. Each action step should be specific, measurable, attainable, relevant, and time-bound (SMART). This framework ensures that your goals are realistic, within reach, and aligned with your overall vision. Celebrate the completion of each step, as each small win brings you one step closer to achieving your ultimate goals.
Embracing Failure and Learning
Shifting Perspective on Failure
Failure is often seen as something to be feared and avoided at all costs. However, high achievers have a different perspective on failure. They understand that failure is an inevitable part of the journey to success. Rather than viewing failure as a setback, they see it as an opportunity for growth and learning. By reframing failure as a stepping stone rather than a roadblock, they are able to bounce back and recover stronger than before.
Extracting Lessons from Failure
When faced with failure, it is crucial to take the time to reflect on the experience and extract valuable lessons. What went wrong? What could have been done differently? By asking these questions, you gain insights that can inform future decisions and actions. Learning from failure not only helps you avoid repeating the same mistakes but also fosters resilience and adaptability, two key traits of high achievers.
Developing Resilience and Growth Mindset
Resilience is the ability to bounce back from adversity and setbacks. It is a vital characteristic of high achievers, as it allows them to persevere in the face of challenges. Cultivating resilience involves developing a growth mindset.
Embracing a growth mindset means believing that abilities and intelligence can be developed through dedication and hard work. By viewing failure as an opportunity for growth and embracing challenges as a chance to learn, you strengthen your resilience and set yourself up for long-term success.
Building a Support Network
The Importance of a Supportive Network
Success does not happen in isolation. It is often the result of collaboration, mentorship, and support from others. Building a supportive network is instrumental in achieving your goals. Surrounding yourself with individuals who share your aspirations and values provides encouragement, accountability, and a sense of camaraderie. It is important to surround yourself with people who lift you up, inspire you, and challenge you to become the best version of yourself.
Surrounding Yourself with Success-Oriented Individuals
Success-oriented individuals possess a growth mindset and are driven to achieve their goals. By aligning yourself with these individuals, you expose yourself to their knowledge, experiences, and positive energy. Their success becomes a source of inspiration and motivation, pushing you to strive for greatness. Engage in networking events, join communities, and seek out like-minded individuals who can support you on your journey to success.
Seeking Mentors and Role Models
Mentors and role models play a crucial role in providing guidance and support. They have already paved the way and can offer valuable insights and advice based on their experiences. Seek out mentors who have achieved success in your field of interest and learn from their wisdom.
Role models, whether from your industry or from other fields, can serve as a source of inspiration and provide a blueprint for what is possible. Embrace the opportunity to learn from those who have walked the path before you.
Continuous Learning and Self-Improvement
The Role of Lifelong Learning in Success
High achievers understand that learning is a lifelong pursuit. They recognize that to stay ahead and remain relevant, they must continuously acquire new knowledge and skills. By adopting a growth mindset, they embrace learning as a means of personal and professional development. Commit to being a lifelong learner and seek opportunities to expand your knowledge base. Whether it's through reading, attending workshops, or participating in online courses, prioritize learning as a habit that propels you forward.
Embracing New Skills and Knowledge
The world is constantly evolving, and so should you. Embrace new skills and knowledge that are relevant to your field or interests. Cultivate a thirst for learning and be willing to step out of your comfort zone. By acquiring new skills, you become more adaptable and open new doors of opportunity. Broaden your horizons and embrace the joy of discovering new things.
Adapting to Changing Work Environments
In today's fast-paced and rapidly changing work environment, adaptability is essential. High achievers embrace change and view it as an opportunity for growth. They understand that resistance to change can hinder progress and success. Instead, they remain flexible and open to new ways of doing things. By adapting to changing work environments, you position yourself as a valuable asset and enhance your competitive edge.
Time Management and Productivity
Effective Time Management Strategies
Time is a finite resource, and it is crucial to manage it effectively to maximize productivity. High achievers excel in managing their time by implementing various strategies. These strategies include prioritizing tasks, setting specific deadlines, and engaging in focused work sessions. They avoid multitasking and instead allocate dedicated time for each task. By managing your time effectively, you become more efficient and reduce stress and overwhelm.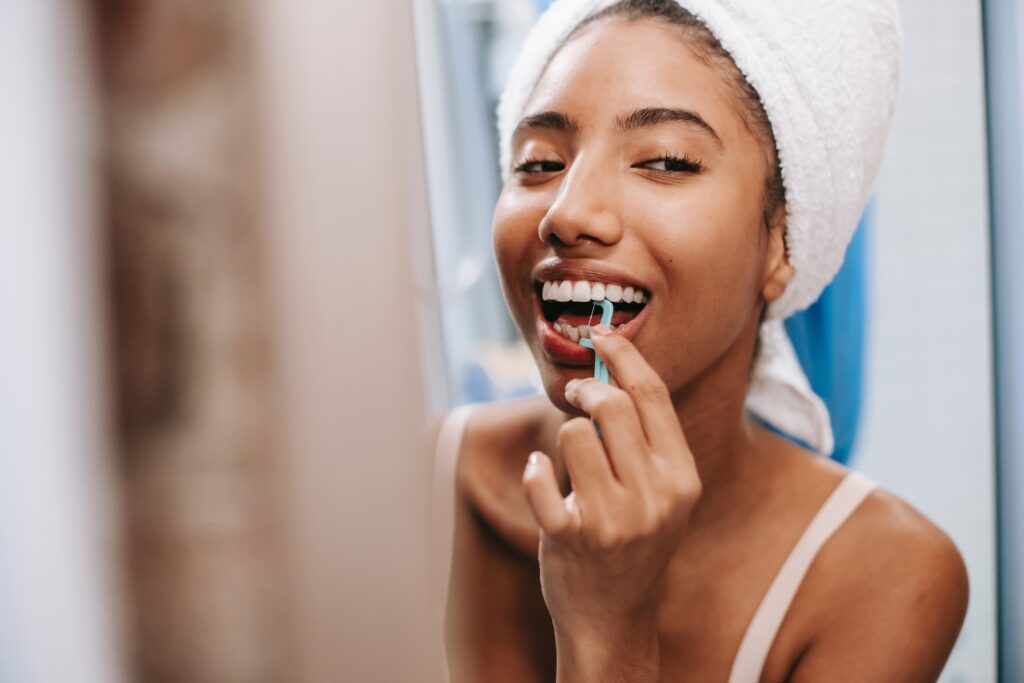 Eliminating Time-Wasting Habits
Identify and eliminate time-wasting habits that hinder your productivity. Procrastination, excessive social media use, and disorganized workspaces are common culprits. Minimize distractions in your environment and establish boundaries to maintain focus. Develop habits such as time blocking and setting dedicated work hours to create a structured routine. With time-wasting habits minimized, you can utilize your time more effectively and make progress toward your goals.
Setting Priorities and Deadlines
To effectively manage your time, it is important to set priorities and deadlines. Determine what tasks are most important and align them with your goals. Set specific deadlines to ensure that tasks are completed in a timely manner. Prioritizing tasks and adhering to deadlines creates a sense of urgency and accountability. By staying organized and focused, you can make the most of your time and achieve greater results.
Conclusion
Recap of Powerful Habits for High Achievers
In conclusion, the powerful habits of high achievers can pave the way for unparalleled success. From sticking to your values to embracing failure, continuous learning, and effective time management, these habits can transform your path to success.
Remember the importance of integrity and staying true to your values. Utilize triggers to stay organized and maintain motivation. Reinvent your routines to keep them fresh and stimulating. Prioritize self-care to sustain optimal physical and mental health.
Set goals, embrace failure, and seek support from a network of like-minded individuals. With a commitment to continuous learning, adaptability, and efficient time management, you can strive for personal and professional success.
Implementing the Habits in Your Daily Life
To incorporate these habits into your daily life, start by identifying your personal values and setting clear goals. Establish routines that align with your values and make room for self-care. Seek out mentors and surround yourself with success-oriented individuals.
Embrace failure as an opportunity for growth and maintain a thirst for continuous learning. Practice effective time management strategies, eliminate time-wasting habits, and set priorities and deadlines. By committing to these habits, you set yourself on a path to success.
Striving for Personal and Professional Success
As you embark on your journey towards personal and professional success, remember that it is a continuous process. Success is not a destination; it is a lifelong pursuit. Stay true to your values, remain open to growth and change, and never stop learning. With dedication, perseverance, and the powerful habits of high achievers, you can shape your path to success and elevate your life to new heights.