In today's episode of 7 Good Minutes, we explore the power of purpose and how it can profoundly impact your life. Discover why finding your unique mission is not only essential for personal growth but also for making a positive impact on the world around you. If you've ever felt lost or desire a deeper sense of meaning, this episode will provide insights that can illuminate your path and reignite your passion. Don't settle for mere existence; thrive with purpose. Join us, listen in, and be inspired. Don't forget to subscribe, rate, and share this episode with a friend or two!
When you know your purpose in life, you no longer need to be pushed towards it. That's the thought we explore in today's episode. Having a purpose gives you something meaningful to strive for, and for some, it becomes a magnificent obsession. It pulls you towards the future, through challenges and difficulties, providing the clarity, strength, and motivation to accomplish great things. When you have a powerful purpose, it shapes your life, influences your spirit, and ignites your imagination. Don't let a bad day or tough times dampen your spirit. Build a strong purpose that pulls you through every challenge and catapults you towards a better future. With the right mindset, preparation, and determination, there is nothing you can't accomplish.
The Power of Purpose: Jim Rohn's Life-Changing Insights
Jim Rohn, a renowned American entrepreneur, author, and motivational speaker, has dedicated his life to sharing valuable insights on personal development and achieving success. One of his most profound teachings is the power of purpose. In this article, we will explore the transformative impact of purpose and how it can shape every aspect of your life.
Introduction to the Power of Purpose
Purpose is the driving force behind all accomplishments and meaningful experiences in life. It serves as the compass that guides us through the journey of self-discovery, personal growth, and fulfillment. Without a clear sense of purpose, we may find ourselves wandering aimlessly, unable to tap into our true potential.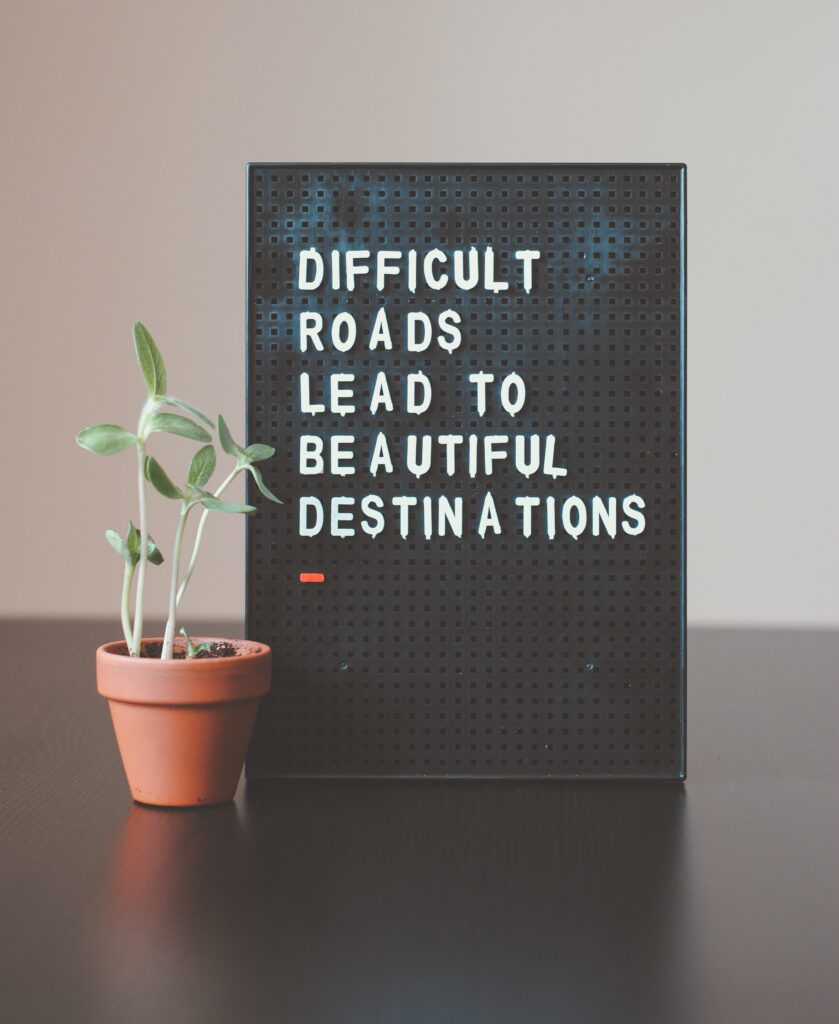 Understanding the Value of Purpose
Discovering One's Life Purpose
Discovering your life purpose is a journey of self-reflection and introspection. It involves delving deep into your passions, values, and strengths to uncover what truly ignites your soul. Jim Rohn emphasizes that your purpose is unique to you and cannot be determined by others. It is an inner calling that resonates deep within your being.
The Importance of Having a Purpose
Having a purpose provides you with a sense of direction and meaning. It gives you a reason to wake up every morning with enthusiasm and drive. When you know your purpose, you have a clear vision of what you want to achieve and can align your actions and decisions accordingly. Without purpose, life can feel mundane and empty, lacking the fulfillment that comes from pursuing something greater than yourself.
The Impact of Purpose on Personal Journey
Your purpose becomes the driving force behind your personal journey. It acts as a constant reminder of your values, passions, and aspirations, shaping the path you take and the choices you make. With purpose as your guide, you are more likely to stay focused, persevere through challenges, and find joy in the pursuit of your goals.
The Power of Purpose in Enriching the World Around You
A purpose-driven life not only benefits you but also has a profound impact on the world around you. When you align your purpose with making a positive difference, you become a catalyst for change. Your actions inspire others, and you contribute to the betterment of society. Jim Rohn believed that by living with purpose, you can leave a lasting legacy that extends beyond your own lifetime.
The Influence of Purpose in Life
The Influence of the Past
Your past experiences shape who you are today and play a significant role in defining your purpose. The lessons learned, challenges overcome, and achievements attained all contribute to your personal growth and development. Jim Rohn emphasizes that understanding and appreciating your past is essential in order to unearth your purpose and move forward with clarity and conviction.
The Distractions and Challenges That Pull You Away
Life is filled with distractions and challenges that can divert your attention from your purpose. These obstacles may come in the form of self-doubt, fear, societal pressures, or unexpected circumstances. It is crucial to recognize these distractions and overcome them in order to stay aligned with your purpose. Jim Rohn encourages individuals to develop resilience and maintain focus, even in the face of adversity.
The Pull of Purpose Towards the Future
Your purpose acts as a magnetic force, drawing you towards a future filled with opportunities and growth. When you have a clear understanding of your purpose, you can set meaningful goals and work towards realizing your dreams. Purpose gives you the motivation and drive to keep moving forward, even when the path ahead may seem uncertain.
The Effectiveness of Strong Purposes in Overcoming Difficulties
Having a strong purpose strengthens your resilience and determination, enabling you to overcome difficulties with unwavering perseverance. During challenging times, your purpose serves as a constant reminder of why you started and what you are capable of achieving. It provides you with the resilience to push through obstacles and emerge stronger on the other side.
The Significance of Having Clear Purpose
The Strength and Clarity of Purpose
A clear purpose acts as a guiding light, illuminating the path ahead and providing you with a sense of direction. When you have clarity of purpose, you can make informed decisions and prioritize your actions accordingly. This clarity empowers you to focus on what truly matters and avoid wasteful pursuits that do not align with your purpose.
The Effects of Purpose on Your Life, Spirit, Heart, and Soul
Living with purpose has profound effects on every aspect of your being. When you live in alignment with your purpose, you experience a sense of fulfillment and contentment that transcends material achievements. Your spirit is nourished, and your heart is filled with joy, knowing that you are living a life of meaning and contribution. Your soul ignites with passion and purpose, enabling you to make a lasting impact on the world.
Creating Imagination and Encouraging Working towards Goals
Purpose ignites your imagination and fuels your creativity. It allows you to envision a future filled with possibilities and pushes you to think outside the box. With purpose as your driving force, you are motivated to set ambitious goals and work diligently towards their attainment. Purpose encourages you to embrace a growth mindset, constantly seeking ways to learn and improve.
The Ability to Overcome Challenges with Purpose
A Willingness to Overcome All Circumstances with Purpose
Purpose grants you the strength and determination to overcome any circumstances that come your way. It instills in you a mindset of resilience and adaptability, enabling you to navigate through challenges with grace and determination. With purpose as your anchor, you are able to find new solutions, embrace change, and persevere through difficult times.
Rising Above Little and Big Challenges
In the pursuit of your purpose, you are bound to face both small and significant challenges. However, with purpose as your driving force, these challenges become stepping stones rather than stumbling blocks. You develop the ability to rise above obstacles, leveraging them as opportunities for growth and self-improvement. Jim Rohn believed that challenges are invaluable teachers that shape your character and strengthen your purpose.
The Power of Preparedness and Being Ready for Opportunities and Challenges
Living with purpose requires preparedness and readiness to seize opportunities and overcome challenges. Being prepared means continuously enhancing your knowledge, honing your skills, and cultivating a growth mindset. When you are prepared, you can confidently step into new opportunities, knowing that you have the necessary tools and mindset to succeed. Purpose empowers you to be proactive rather than reactive, allowing you to navigate life's twists and turns with confidence and resilience.
Getting Yourself Ready for Success
The Importance of Primarily Relying on Yourself
Jim Rohn taught the significance of self-reliance in achieving success. While external support and guidance are valuable, ultimately, your success relies on your own actions and efforts. Self-reliance involves taking ownership of your journey and believing in your ability to overcome obstacles. When you rely primarily on yourself, you develop self-confidence and the drive necessary to achieve your goals.
The Image Perception of Others towards You
How others perceive you can influence your self-image and confidence. However, Jim Rohn emphasized that true success is not determined by the opinions of others. Instead, he encouraged individuals to focus on their own growth and purpose, understanding that it is their inner fulfillment that ultimately matters. When you live with purpose, your actions speak louder than words, and the perception of others becomes inconsequential.
The Image of Self and Self-Confidence
Having a clear sense of purpose enhances your self-image and self-confidence. When you understand your purpose, you become more aware of your strengths, capabilities, and unique qualities. This knowledge empowers you to embrace your true self and exude confidence in everything you do. Purpose breeds authenticity, and authenticity breeds self-confidence.
The Ultimate Importance of Your Self-Image
Your self-image sets the foundation for your success and fulfillment. When you have a positive self-image, you believe in your worth and capabilities, paving the way for achieving your goals. Purpose plays a vital role in shaping your self-image, as it provides a clear understanding of who you are and what you can accomplish. By nurturing a positive self-image, you enhance your confidence and resilience, enabling you to overcome any obstacles that come your way.
Conclusion
Jim Rohn's teachings on the power of purpose are invaluable tools for personal growth and success. Purpose gives meaning and direction to our lives, enabling us to make a positive impact on the world around us. By understanding the value of purpose, embracing its influence in our lives, and nurturing a clear sense of purpose, we can overcome challenges, create a life of fulfillment, and leave a lasting legacy. So, embrace the power of purpose and embark on a transformative journey of self-discovery, growth, and impact.