Are you new to the world of yoga and looking for a gentle introduction? Look no further! This article, titled "Yoga for Beginners: A Guide to Get You Started," is your perfect starting point to embark on your yoga journey. Whether you're brand new to exercise or already have some experience, this comprehensive guide will provide you with the essential information you need to start practicing yoga, including tips, techniques, and helpful advice. So, grab your yoga mat and get ready to find balance, strength, and inner peace through the practice of yoga.
Understanding Yoga
Yoga is a practice that has been around for thousands of years, originating in ancient India. It is a holistic approach to health and well-being, encompassing physical, mental, and spiritual aspects. Yoga combines various poses, breathing exercises, and meditation techniques to promote balance and harmony within the body and mind.
The history of yoga dates back over 5,000 years, with the earliest mention found in ancient texts known as the Vedas. These texts document the philosophy and practice of yoga, which were initially developed as a means of achieving enlightenment and self-realization. Over time, yoga evolved and diversified with different schools of thought and styles emerging.
Today, yoga is widely recognized and practiced all around the world. It has become a popular form of exercise and stress management for people of all ages and backgrounds. Yoga is not just a physical exercise, but also a way to cultivate mindfulness, improve mental clarity, and foster a connection between the mind, body, and spirit.
There are numerous styles and forms of yoga, each with its own unique focus and approach. Some popular styles include Hatha, Vinyasa, Ashtanga, Bikram, and Kundalini. While some styles emphasize slow and gentle movements, others involve more vigorous and dynamic sequences. Yoga is a highly adaptable practice that can be tailored to suit individual needs and preferences.
Physical and Mental Benefits of Yoga
One of the most noticeable benefits of practicing yoga is improved flexibility and balance. The various poses and stretches practiced in yoga help to lengthen and strengthen the muscles, increase joint mobility, and improve overall flexibility. Regular yoga practice also enhances balance and coordination, as many poses require stability and body awareness.
In addition to its physical benefits, yoga is known for its ability to reduce stress and promote mental clarity. The deep breathing exercises and meditation techniques practiced in yoga help to calm the mind, regulate stress hormones, and promote a sense of relaxation and inner peace. Yoga can be a valuable tool for managing anxiety, improving mental focus, and achieving emotional balance.
Yoga also has positive effects on cardiovascular and circulatory health. By engaging in regular yoga practice, you can improve blood circulation, lower blood pressure, and promote a healthy heart. The combination of physical movement and deep breathing stimulates the lymphatic system, which helps to detoxify the body and boost immune function.
Another benefit of practicing yoga is increased vitality and energy. Through the practice of yoga, you can awaken and invigorate your body, leaving you feeling refreshed and energized. Yoga poses and sequences, such as sun salutations, are designed to activate the body's energy centers, known as the chakras, promoting a sense of overall well-being and vitality.
Setting up for Yoga
To practice yoga effectively, it is important to create a suitable environment that facilitates focus and relaxation. Find a quiet and comfortable space in your home where you can practice without distractions. It could be a spare room, a corner in your living room, or even a quiet outdoor area.
Investing in a good quality yoga mat is essential for a comfortable and safe practice. A yoga mat provides cushioning and traction, allowing you to maintain stability and prevent slipping during poses. Additionally, yoga blocks can be useful props to assist with alignment and increase flexibility. Choose blocks made of foam or cork, which are lightweight and provide good support.
When it comes to clothing, wear something that allows for ease of movement and doesn't restrict your range of motion. Opt for comfortable, breathable fabrics that absorb sweat. Avoid clothes that are too tight or loose, as they may hinder your movements or distract you during practice. Choosing appropriate clothing ensures that you can fully immerse yourself in the practice without discomfort or restriction.
Basic Yoga Poses and Techniques
Mountain Pose, also known as Tadasana, is a foundational pose that helps to establish stability, grounding, and proper alignment in yoga practice. Stand tall with your feet together, engage your core, and align your body from head to toe. Relax your shoulders and breathe deeply, finding a sense of balance and stillness.
Downward-Facing Dog, or Adho Mukha Svanasana, is a popular pose that stretches and strengthens the entire body. Start on your hands and knees, then lift your hips towards the ceiling, creating an inverted V shape. Press your palms into the mat, relax your neck, and gaze towards your navel. This pose relieves tension in the back, hamstrings, and shoulders.
Warrior, or Virabhadrasana, is a series of poses that build strength, balance, and focus. Warrior I involves stepping one foot forward into a lunge position, extending your arms overhead, and grounding down through your back foot. Warrior II involves extending both arms out to the sides, creating a T shape, and gazing over your front hand. Warrior III is a balancing pose that involves extending one leg straight behind you while reaching your arms forward.
Tree pose, or Vrksasana is a balancing pose that strengthens the legs, improves concentration, and cultivates inner stability. Start by standing tall with your feet together, then shift your weight onto one foot. Place the sole of your opposite foot on your inner thigh or calf, avoiding the knee joint. Place your hands on your hips or extend them overhead. Find a steady gaze and breathe evenly.
Corpse Pose, or Savasana is a pose of deep relaxation and rejuvenation. Lie flat on your back, legs extended, feet relaxed and slightly apart. Close your eyes, rest your arms beside your body, and release any tension. Breathe deeply and allow your body to sink into the ground. Savasana is usually practiced at the end of a yoga session to integrate and absorb the benefits of the practice.
Common Misconceptions About Yoga
One common misconception about yoga is that it is too slow and easy. While it is true that some styles of yoga involve slow and gentle movements, there are also more vigorous and physically demanding styles. Yoga can be adapted to various levels of fitness and flexibility, allowing individuals to push their limits and achieve a challenging workout.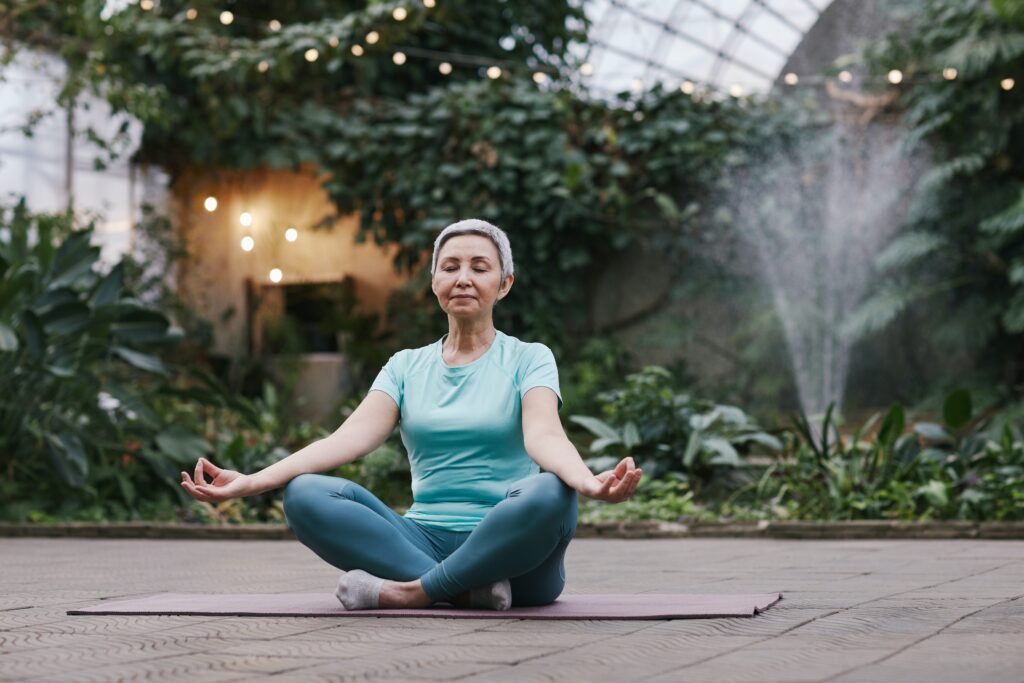 Another misconception is that you have to be flexible to practice yoga. In reality, yoga is a practice that improves flexibility over time. It is not a prerequisite to be flexible before starting yoga. Yoga poses can be modified and props can be used to support individuals at different levels of flexibility. The focus in yoga is on progress, not perfection.
Yoga is often associated with spirituality and some may mistakenly believe that it is a religious practice. While yoga has its roots in ancient spiritual traditions, it is not tied to any particular religion. Yoga is a practice that is open to people of all beliefs, and its benefits can be enjoyed by anyone, regardless of their religious or spiritual background.
Safety and Injury Prevention
When practicing yoga, it is important to listen to your body and respect its limits. Each person's body is unique, and it is essential to understand and honor your individual capabilities. Pay attention to any discomfort or pain during poses, and modify or skip poses that don't feel right for your body. Pushing too hard or forcing yourself into poses can lead to injury.
Proper alignment is key to ensuring a safe and effective yoga practice. Aligning your body correctly in each pose helps to prevent strain on joints and muscles. It also allows energy to flow smoothly and evenly through the body. If you are unsure about proper alignment, consider taking a class or consulting with a qualified yoga instructor who can guide you in correct alignment techniques.
To prevent common yoga injuries, it is important to warm up the body before diving into more challenging poses. Begin with gentle stretches and gradually increase intensity as your body becomes more warmed up. Be aware of your limitations and do not overexert yourself. If you experience any pain that persists or worsens, seek the advice of a healthcare professional.
Incorporating Yoga into Your Daily Routine
Choosing the best time for yoga depends on your personal preferences and schedule. Some people find that practicing yoga first thing in the morning helps to set a positive tone for the day and provides energy. Others prefer to practice in the evening as a way to wind down and promote relaxation before sleep. Experiment with different times of the day to see when you feel most energized and focused during your practice.
Practicing yoga at home versus a studio is a matter of personal preference and convenience. Many people enjoy the privacy and flexibility of practicing at home, as it allows them to tailor their practice to their own needs and schedule. However, attending a yoga studio or class can provide a sense of community and support from experienced instructors. Consider what works best for you and your lifestyle.
Yoga retreats and workshops can be a great way to deepen your practice and immerse yourself in a yoga-focused environment. These events offer an opportunity to learn from experienced instructors, connect with like-minded individuals, and gain new insights and perspectives. Whether it's a weekend retreat or a longer vacation, yoga retreats can be a transformative experience that allows you to recharge and renew your commitment to yoga.
Using Yoga as a Stress Management Tool
Yoga and mindfulness go hand in hand when it comes to stress management. Mindfulness involves being fully present in the moment and paying attention to your thoughts, sensations, and emotions without judgment. Combining yoga with mindfulness techniques enhances its stress-relieving benefits. By focusing on your breath and sensations in the body, you can bring your attention away from stress and worries, promoting a state of relaxation and calm.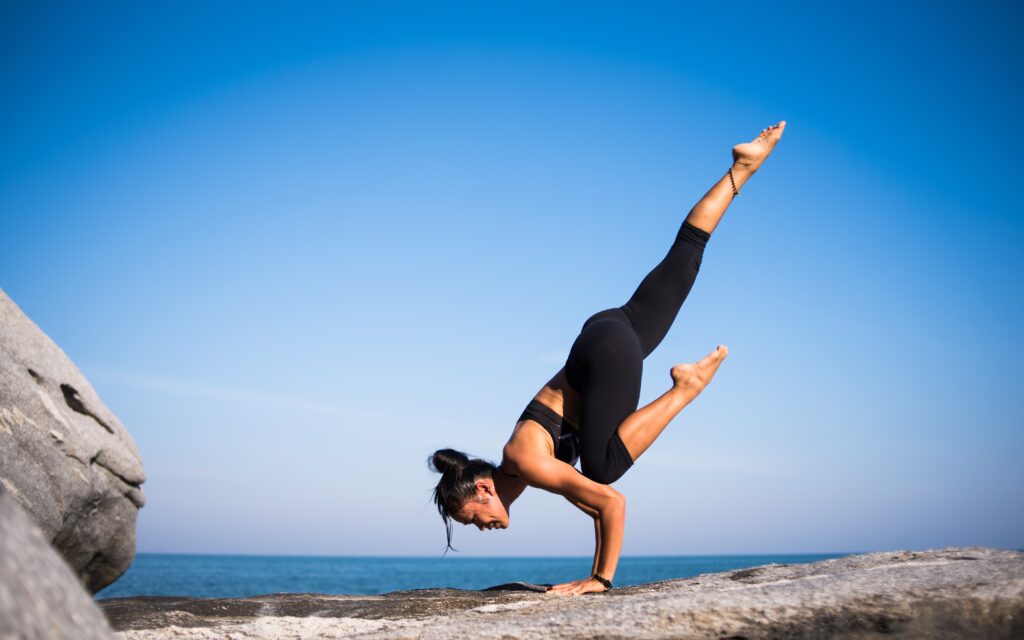 Yoga is an excellent tool for relaxation and sleep. The physical practice of yoga helps release built-up tension and stress in the body, preparing it for restful sleep. Incorporating gentle poses, deep breathing exercises, and relaxing savasana before bed can promote a sense of tranquility and help to improve the quality of your sleep. Yoga can also be useful in reducing insomnia and promoting a regular sleep routine.
Breathing techniques, known as Pranayama, are an integral part of yoga practice. Pranayama exercises involve conscious control and regulation of breath. Different pranayama techniques have specific effects on the body and mind.
For example, deep belly breathing activates the relaxation response and helps to calm the nervous system, while alternate nostril breathing can balance energy and bring a sense of harmony. Learning and practicing various pranayama techniques can provide valuable tools for managing stress and promoting overall well-being.
Yoga for Different Age Groups
Yoga is a practice that can be enjoyed by people of all ages, including seniors. As we age, maintaining flexibility, balance, and strength becomes increasingly important. Yoga can help seniors improve joint mobility, build muscle strength, and enhance overall physical well-being. It is essential for seniors to choose appropriate modifications and seek guidance from qualified instructors who can tailor the practice to their specific needs.
Yoga for kids is a wonderful way to promote physical fitness, body awareness, and emotional well-being. Yoga classes for children often involve playful and creative poses, storytelling, and games to keep them engaged and interested.
Yoga can help children develop body coordination, improve concentration, and cultivate self-confidence and self-acceptance. It provides a safe space for kids to explore their bodies, minds, and emotions.
Prenatal yoga is a safe and beneficial practice for expectant mothers. It can help to alleviate common pregnancy discomforts such as back pain, improve circulation, and reduce stress. Prenatal yoga classes typically include gentle stretches, modified poses, and breathing exercises that are suitable for pregnant women.
It is important for pregnant women to consult with their healthcare provider before starting or continuing a yoga practice to ensure the safety of both mother and baby.
Where to Learn More About Yoga
There are plenty of resources available for those interested in learning more about yoga. Books are a great way to delve deeper into yoga philosophy, history, and specific practices. Some recommended books for beginners include "Light on Yoga" by B.K.S Iyengar, "The Heart of Yoga" by T.K.V. Desikachar, and "The Yoga Bible" by Christina Brown. These books offer valuable insights and guidance for both beginners and seasoned practitioners.
Online yoga classes and YouTube channels provide a convenient and accessible way to practice yoga from the comfort of your own home. Many experienced yoga instructors offer online classes and channels catered to different levels and styles of yoga.
Some popular online platforms include Yoga with Adriene, The Yoga Collective, and Gaia. These online resources provide a wide range of classes, from beginner-friendly to advanced, allowing you to practice at your own pace and convenience.
If you prefer a more hands-on approach, you can find local yoga studios and instructors in your area. Attending classes in person provides the opportunity to receive hands-on guidance and personal feedback from experienced instructors. Check local listings or ask for recommendations from friends or family who practice yoga. Visit different studios and try out various classes to find the one that resonates with you and aligns with your goals and preferences.
In conclusion, yoga is a versatile and transformative practice that offers numerous physical, mental, and spiritual benefits. Understanding the origins, history, and different styles of yoga provides a solid foundation for anyone interested in starting their yoga journey.
By incorporating yoga into your daily routine, you can experience the profound effects it has on your overall well-being and cultivate a deeper connection with yourself. Whether you prefer practicing at home, attending classes, or joining retreats, there is a practice and a community out there that can support and inspire you on your yoga journey.