You're probably well aware of the physical benefits of regular exercise, but did you know that it also has a significant impact on your mental well-being? Engaging in regular physical activity not only strengthens your body, but also uplifts your mood, reduces stress, and boosts your overall mental health.
In this article, we will explore the various ways in which regular exercise can positively affect your mental well-being, empowering you to take charge of both your physical and mental health. So, dust off your sneakers and get ready to discover the wonders that exercise can do for your mind!
The Physical-Mental Health Connection
Regular exercise has long been known to have numerous physical health benefits, such as weight management and improved cardiovascular health. However, what many people may not realize is the strong connection between physical and mental well-being. Understanding this mind-body connection is crucial in recognizing the importance of exercise for mental health.
Understanding the mind-body connection
The mind-body connection refers to the way our thoughts, emotions, and behaviors can impact our physical health, and vice versa. When it comes to mental well-being, exercise plays a significant role in promoting positive emotions and reducing stress, anxiety, and even depression.
The Role of exercise in the physical-mental Health Linkage
Exercise has been shown to stimulate the release of endorphins, which are natural mood-enhancing chemicals in the brain. These endorphins help to alleviate feelings of stress and anxiety, while also promoting a sense of happiness and well-being. Additionally, exercise increases the production of neurotransmitters like serotonin and dopamine, which are often referred to as "feel-good" chemicals.
Exercise and Stress Relief
One of the most notable benefits of exercise on mental well-being is its ability to combat stress. Engaging in physical activity helps to reduce the levels of stress hormones, such as cortisol, in the body. As a result, exercise can leave you feeling more relaxed and calm, providing a natural way to manage and cope with stress.
Long-term effects of exercise on stress response
In addition to providing immediate stress relief, regular exercise can have long-term effects on how the body responds to stress. By consistently engaging in physical activity, you can train your body to better handle stressful situations. Over time, your stress response becomes more efficient, making you less susceptible to the negative effects of stress.
Exercise as a Mood Booster
Exercise has a profound impact on mood and has been shown to be an effective way to combat feelings of sadness, anxiety, and even depression. When you exercise, your body releases endorphins, which are chemicals that interact with the receptors in your brain to reduce pain and promote feelings of happiness and euphoria.
The science behind exercise-induced happiness
The increase in endorphins during exercise not only helps to alleviate physical pain but also provides a natural mood boost. These chemicals work to improve your overall well-being and can help you experience a sense of joy, contentment, and satisfaction.
Exercise and the production of endorphins
Endorphins are not the only chemicals that contribute to the mood-enhancing effects of exercise. During physical activity, your body also releases serotonin and dopamine, two neurotransmitters closely associated with happiness and pleasure. These chemicals play a crucial role in regulating mood and are often the targets of antidepressant medications.
Exercise and Improved Sleep Quality
Another significant benefit of regular exercise on mental well-being is its impact on sleep quality. Research has consistently shown that engaging in physical activity on a regular basis can result in better sleep patterns and improved overall sleep quality.
How regular exercise influences sleep patterns
Exercise helps to regulate your body's internal clock, known as the circadian rhythm, which is responsible for controlling the sleep-wake cycle. By engaging in physical activity during the day, you help to promote a more consistent sleep schedule, making it easier to fall asleep and stay asleep throughout the night.
The effect of better sleep on overall mental well-being
Quality sleep is essential for optimal mental well-being. When you get sufficient restful sleep, you wake up feeling refreshed and rejuvenated, allowing you to approach each day with a positive mindset. On the other hand, inadequate sleep can lead to increased feelings of irritability, mood swings, and difficulties in concentration and decision-making.
Exercise and Anxiety Control
Physical activity is a powerful tool for managing anxiety. Exercise helps to reduce the levels of stress hormones in the body and releases mood-enhancing chemicals that help counteract the symptoms of anxiety.
How aerobic exercises can help reduce anxiety
Aerobic exercises, such as running or swimming, have been particularly effective in reducing anxiety symptoms. These activities increase your heart rate and oxygenate your body, leading to a release of endorphins and other mood-enhancing chemicals that promote feelings of calmness and relaxation.
Exercise and Brain Health
Regular exercise is not only beneficial for your mental well-being but also for your brain health. Engaging in physical activity has been shown to improve cognitive functions and enhance overall brain health.
Exercise and improved cognitive functions
Physical activity increases blood flow to the brain, delivering essential nutrients and oxygen that support brain function. This increased blood flow has been linked to improved memory, attention, and cognitive flexibility, all of which contribute to better overall brain health.
Physical activity and prevention of neurodegenerative diseases
Regular exercise has also been associated with a reduced risk of neurodegenerative diseases, such as Alzheimer's and Parkinson's. Engaging in physical activity throughout your life helps to protect against age-related cognitive decline and promotes neuroplasticity, the brain's ability to form new connections and adapt to change.
Exercise and Self-esteem
Regular exercise can have a significant impact on self-perception and body image. When you engage in physical activity, you not only improve your physical health but also enhance your self-confidence and self-esteem.
The influence of regular exercise on self-perception and body image
Exercise allows you to set goals and achieve them, which in turn boosts your confidence in your abilities. As you become stronger and more capable through regular physical activity, you develop a positive perception of yourself and your body, leading to improved self-esteem.
How regular physical activity enhances self-confidence
Regular exercise also helps to improve physical fitness and body composition, which can positively impact how you see yourself. As you achieve your fitness goals and witness the changes in your body, you gain a sense of accomplishment and pride, further boosting your self-confidence.
Exercise and Depression
Physical activity plays a crucial role in both the prevention and treatment of depression. Studies have consistently shown that regular exercise is effective in reducing depressive symptoms and improving overall mental well-being.
The role of physical activity in depression prevention and treatment
Exercise has been found to increase the production of mood-enhancing chemicals and neurotransmitters in the brain, such as endorphins, serotonin, and dopamine. These chemicals help to regulate mood and alleviate feelings of sadness and hopelessness commonly associated with depression.
Exercise as an adjunct to traditional depression therapies
Exercise is often recommended as an adjunct to traditional depression therapies, such as medication and psychotherapy. Engaging in physical activity can enhance the effectiveness of these treatments and provide individuals with a holistic approach to managing their mental health.
Exercise as a Natural Anti-inflammatory
Chronic inflammation has been linked to various mental health conditions, including depression and anxiety. Regular exercise has been shown to have anti-inflammatory effects, providing another mechanism by which it benefits mental well-being.
Exercise's effects on inflammation and mental health
Physical activity helps to reduce the levels of inflammatory markers in the body, such as C-reactive protein (CRP) and interleukin-6 (IL-6). By reducing inflammation, exercise helps to protect against the development of mental health disorders and mitigates the symptoms of existing conditions.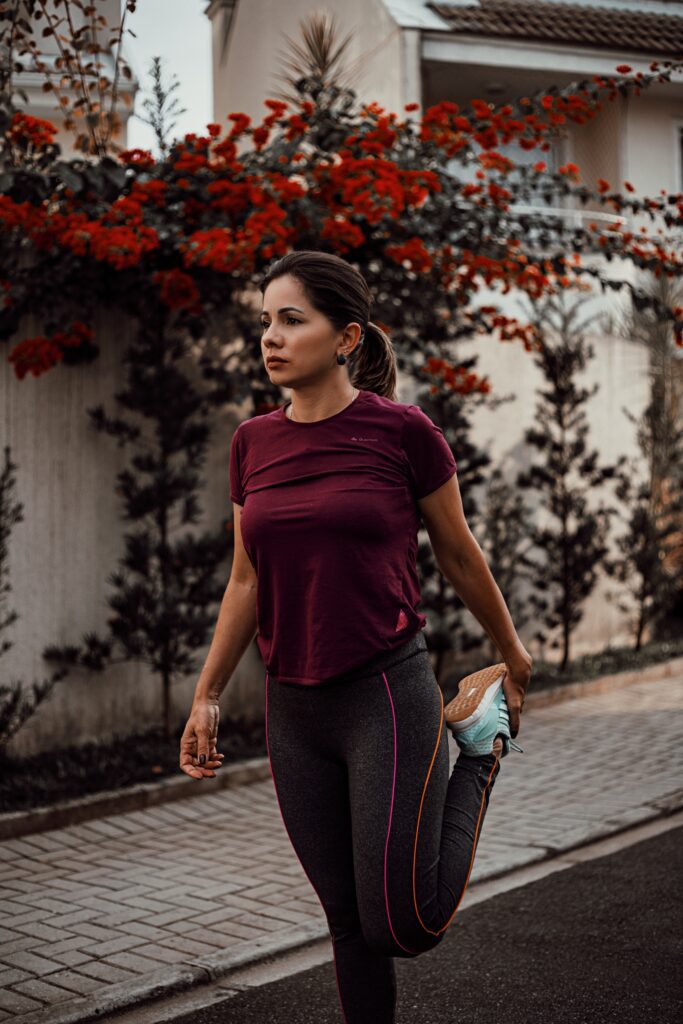 Controlling chronic inflammation through regular physical activity
Engaging in regular exercise not only improves mental well-being but also contributes to the overall reduction of chronic inflammation in the body. By adopting an active lifestyle, you can actively control and manage inflammation, promoting better mental and physical health.
The Social Benefits of Exercise
Exercise is not only beneficial for individual well-being but also has significant social advantages. Engaging in physical activity provides opportunities for social interaction, which plays a crucial role in maintaining good mental health.
Exercise and social interaction
Participating in group fitness activities, sports, or exercise classes allows you to connect with others who have similar interests. These social interactions provide a sense of belonging, support, and camaraderie, all of which contribute to improved mental well-being.
The mental health benefits of group fitness activities
Group fitness activities, in particular, offer the opportunity to meet new people, cultivate friendships, and develop a support system. These interactions can help combat feelings of loneliness and isolation, ultimately enhancing mental well-being.
In conclusion, regular exercise offers a multitude of benefits for mental well-being. From stress relief to improved sleep quality, reduced anxiety, enhanced brain health, increased self-esteem, and even as a natural anti-inflammatory, exercise has a profound impact on our mental health. Engaging in physical activity not only provides immediate mood-boosting effects but also promotes long-term mental well-being. So, lace up those sneakers, grab a workout buddy, and start reaping the incredible mental health benefits that exercise has to offer.