Are you finding it challenging to stay focused and productive while working from home? Look no further! In this article, we will explore the key strategies to help you create a highly efficient and productive home office environment. From optimizing your workspace to managing distractions, we've got you covered. Say goodbye to those productivity slumps and hello to a successful work-from-home experience. Let's dive right in!
Setting Up a Home Office
Choosing the Right Location
When it comes to setting up a home office, the first thing you need to consider is choosing the right location. Ideally, you want to have a dedicated room or area in your home where you can work without distractions. It should be a quiet space where you can focus and concentrate on your work. Avoid places with high traffic or noise, such as the living room or kitchen. Instead, opt for a spare bedroom or a corner in a room where you can set up your office.
Optimizing Ergonomics
The next step in setting up a home office is to optimize ergonomics. Since you'll be spending long hours sitting and working at your desk, it's important to have a setup that promotes good posture and reduces the risk of physical discomfort. Invest in a quality ergonomic chair that provides adequate support for your back and neck. Make sure your desk is at the appropriate height, allowing your arms to rest comfortably on the surface while keeping your shoulders relaxed. Remember to adjust your chair and desk height to avoid strain on your wrists and forearms.
Ensuring Proper Lighting
Proper lighting is crucial to create a conducive and comfortable working environment. Natural lighting is the best option as it helps boost mood and productivity. Position your desk near a window or any other source of natural light to make the most of it. However, it's important to have a backup plan for when natural light is insufficient. Consider investing in a good desk lamp that provides adequate lighting for your workspace. Make sure the lighting is not too harsh, as it can cause eye strain and fatigue.
Creating a Distraction-Free Environment
Creating a distraction-free environment is essential for maintaining focus and productivity. Identify the potential distractions in your home and take steps to minimize their impact. If you have noisy neighbors or live in a bustling household, consider using noise-canceling headphones to block out external sounds. Set boundaries with the people you live with, letting them know that when you are in your home office, you should not be disturbed unless it's an emergency. Keep any non-work-related items out of your workspace to minimize distractions and maintain a professional atmosphere.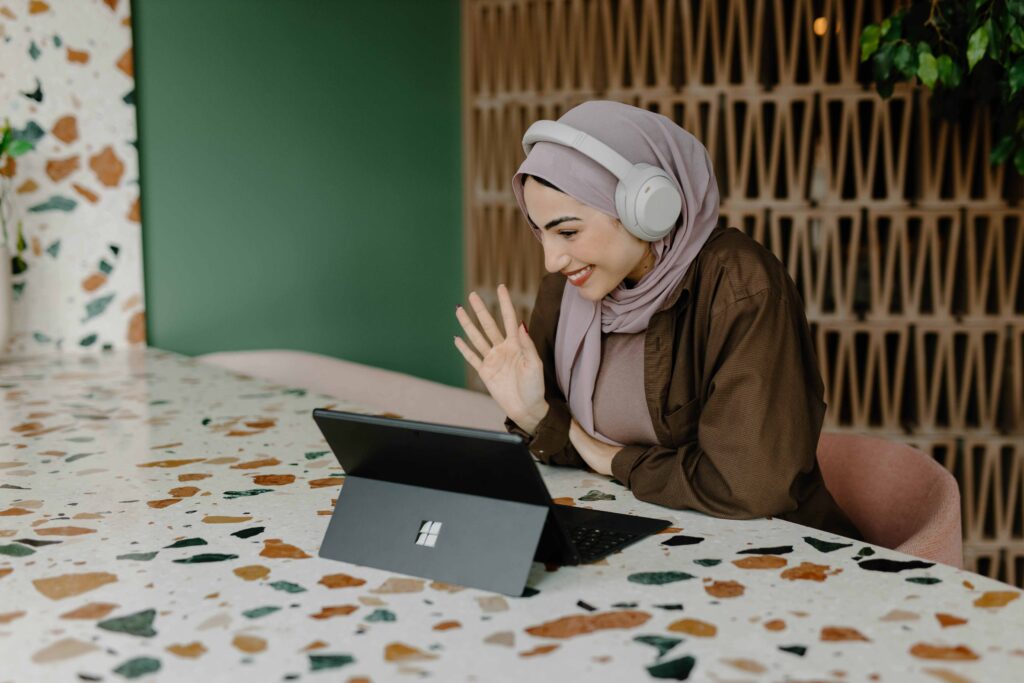 Essential Equipment and Tools
Selecting a Reliable Internet Connection
A reliable internet connection is crucial for remote work. Slow or unstable internet can lead to frustration and productivity loss. When choosing an internet provider, ensure they offer a stable and high-speed connection that meets your work requirements. Consider investing in a plan with faster upload speeds if you regularly need to upload large files or participate in video conferences. It's also a good idea to have a backup plan, such as a mobile hotspot or a secondary internet provider, in case of any outages.
Investing in a Quality Computer
Your computer is the lifeline of your home office, so it's important to invest in a quality machine that can handle your work tasks efficiently. Consider your specific needs and choose a computer with sufficient processing power, storage capacity, and RAM. If you work with graphics or video editing, a higher-end computer may be necessary. Make sure you also have reliable antivirus software and regular backups to protect your work data.
Choosing the Right Office Furniture
Selecting the right office furniture is crucial for a comfortable and productive work environment. Invest in a quality desk that provides ample space for your work tasks. Consider adjustable standing desks if you prefer to alternate between sitting and standing throughout the day. Pair your desk with an ergonomic chair that provides proper support and comfort. Additionally, consider including storage solutions like shelves or file cabinets to keep your workspace organized and clutter-free.
Utilizing Dual Monitors
Using dual monitors can significantly enhance productivity and streamline your work processes. It allows you to have multiple windows and applications open simultaneously, eliminating the need to constantly switch between tabs or windows. With dual monitors, you can have your work documents on one screen while referencing information or communicating on the other. This setup is especially beneficial for multitasking and working with complex data.
Using Noise-Canceling Headphones
Noise-canceling headphones are a valuable investment in creating a productive workspace. They help block out distracting noises, whether it's external sounds or conversations happening around you. By wearing noise-canceling headphones, you can create a focused and quiet environment, allowing you to concentrate on your work tasks without interruptions. Choose a comfortable pair of headphones that provide good sound quality and consider wireless options for added convenience.
Implementing a VoIP Phone System
Implementing a Voice over Internet Protocol (VoIP) phone system is an effective way to handle business calls and maintain professional communication. A VoIP phone system allows you to make and receive calls using the internet, eliminating the need for a traditional landline. It offers features such as call forwarding, voicemail, and virtual phone numbers, ensuring seamless communication with clients and colleagues. Look for reputable VoIP service providers that offer reliable connections and user-friendly interfaces.
Establishing a Routine
Setting Regular Working Hours
Setting regular working hours is essential for creating a sense of structure and discipline in your remote work routine. Establish a consistent schedule that aligns with your productivity peaks and the expectations of your clients or team. Start and end your workday at the same time every day to maintain a healthy work-life balance. Communicate your working hours to family members or housemates so they respect your dedicated work time and minimize interruptions.
Creating a Daily To-Do List
Creating a daily to-do list helps you prioritize tasks and stay organized throughout the day. Start each day by outlining the tasks you need to accomplish, focusing on important and urgent ones. Break down larger projects into smaller, manageable tasks to prevent overwhelm. As you complete each task, check it off your list, providing a sense of accomplishment and motivation. Review your to-do list regularly to ensure you stay on track and adjust priorities if needed.
Taking Regular Breaks
Taking regular breaks is crucial for maintaining productivity and avoiding burnout. Incorporate short breaks into your work schedule, allowing yourself time to rest and recharge. Use these breaks to stretch, move around, or do something enjoyable to refresh your mind. Additionally, schedule longer breaks, such as lunchtime or a mid-afternoon break, to give yourself time for self-care activities or to engage in hobbies. Remember, breaks are not a waste of time; they are essential for maintaining focus and overall well-being throughout the workday.
Maintaining a Healthy Work-Life Balance
Maintaining a healthy work-life balance is essential for your well-being and long-term productivity. Set boundaries between your work and personal life to prevent work from encroaching on your leisure time. Avoid overworking yourself and make time for activities that bring you joy and relaxation. Prioritize self-care, whether it's spending time with loved ones, pursuing hobbies, or engaging in physical exercise. Remember that a balanced life leads to greater productivity, job satisfaction, and overall happiness.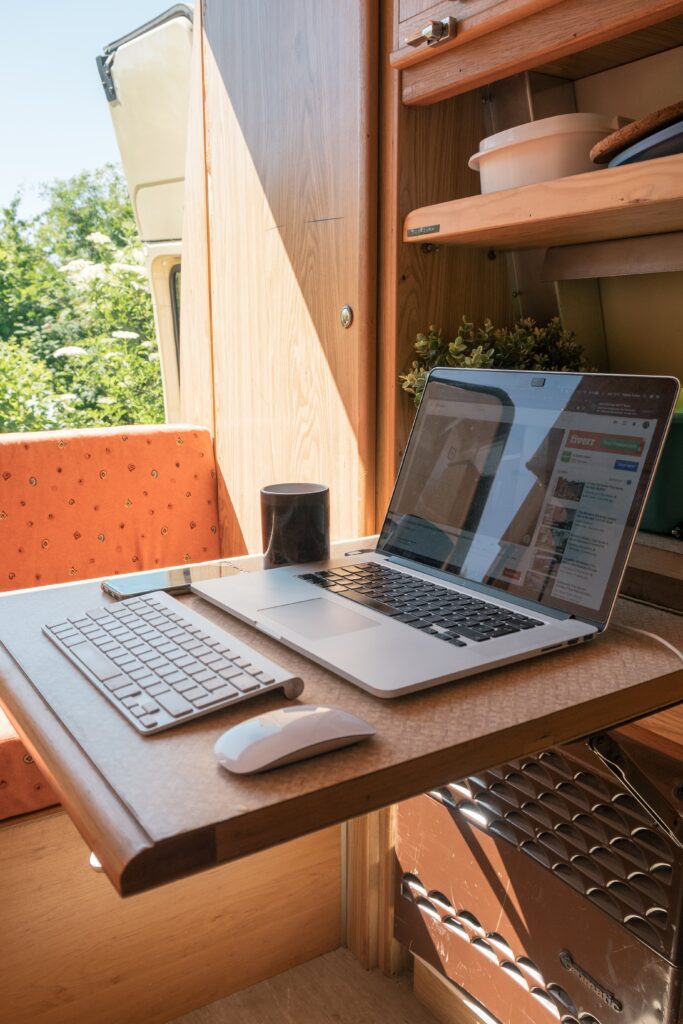 Maximizing Communication and Collaboration
Using Video Conferencing Tools
Video conferencing tools have become increasingly important in the remote work landscape. They allow for face-to-face communication and collaboration, even when team members are geographically dispersed. Choose a reliable video conferencing platform that offers high-quality audio and video, screen-sharing capabilities, and recording options. Familiarize yourself with the features and etiquette of the platform to ensure smooth and effective communication during virtual meetings.
Implementing Project Management Software
Project management software is a valuable tool for remote teams, as it helps streamline workflows, track progress, and foster collaboration. Look for project management platforms that cater to your specific needs, whether it's task management, Kanban boards, or Gantt charts. Collaborative features such as document sharing, commenting, and assigning tasks are essential for remote teams. Take the time to train yourself and your team on how to effectively use the software to maximize its benefits.
Utilizing Instant Messaging Platforms
Instant messaging platforms are invaluabl