Are you tired of constantly starting and stopping your workout routine? Do you find it difficult to stay motivated and consistent with your at-home workouts? Look no further! In this article, we will explore simple yet effective strategies to help you create a home workout routine that you'll actually stick to.
By following these tips, you'll be able to stay motivated, achieve your fitness goals, and make exercise a regular part of your everyday life. Whether you're a beginner or a seasoned fitness enthusiast, these guidelines will provide you with the tools and techniques you need to create a consistent and enjoyable home workout routine. So let's get started and make fitness a lifelong habit!
Understanding Your Fitness Goals
Identifying Specific Fitness Goals
Before you begin creating a home workout routine, it's important to identify your specific fitness goals. Ask yourself what you want to achieve through exercise. Do you want to build strength, improve cardiovascular fitness, increase flexibility, or lose weight? By understanding your goals, you can tailor your workout routine to meet your specific needs.
The Importance of Realistic Goals
While it's great to have ambitious fitness goals, it's equally important to set realistic expectations for yourself. Remember that results take time and consistency. If you set goals that are too challenging or unrealistic, you may become discouraged and lose motivation. Take into account your current fitness level, lifestyle, and available time when determining your goals. This will ensure that you can maintain a positive mindset throughout your fitness journey.
Setting Long Term and Short Term Goals
Once you've identified your specific fitness goals and ensured their realism, it's helpful to break them down into long-term and short-term goals. Long-term goals are what you want to achieve in the distant future, while short-term goals are more immediate and can help you track progress along the way. Setting both types of goals allows you to stay focused and motivated as you work towards your ultimate fitness aspirations.
Creating Your Home Workout Space
Choosing the Right Location
Creating a dedicated space for your home workouts is essential to staying consistent and motivated. Choose a location in your home that is well-lit, spacious, and free from distractions. It could be a spare room, a corner of your living room, or even your backyard. Ensure that the space is comfortable and suits your needs, as this will enhance your overall workout experience.
Essential Equipment for Home Workout
While you can achieve a great workout with little to no equipment, having a few essential items can enhance your home workout routine. Consider investing in basic equipment such as resistance bands, dumbbells, an exercise mat, and a stability ball. These versatile tools can help you perform a wide range of exercises and add variety to your workouts. Remember, you don't need fancy or expensive equipment to get started – start with the basics and expand your collection over time.
Creating a Comfortable and Motivating Environment
Your workout space should be more than just functional—it should also inspire and motivate you. Add elements that create a positive and enjoyable atmosphere, such as posters of fitness quotes or pictures of people who inspire you. Play energizing music or use a Bluetooth speaker to create a workout playlist. Make sure the space is well-ventilated, and consider adding plants or natural elements to boost the overall ambiance. Personalize the space to make it your own and create an environment that you look forward to exercising in.
Identifying Your Preferred Type of Workouts
Strength Training
Strength training exercises focus on building and toning your muscles. This type of workout not only helps increase your strength but also boosts your metabolism and improves your overall physique. Examples of strength training exercises include squats, push-ups, lunges, and bicep curls. If you enjoy feeling strong and seeing visible progress, incorporating strength training into your routine is a must.
Cardiovascular Workouts
Cardiovascular workouts, also known as aerobic exercises, are essential for improving your cardiovascular fitness and burning calories. These exercises increase your heart rate and breathing, helping to strengthen your heart and lungs. Common cardiovascular activities include jogging or running, cycling, swimming, and dancing. If you enjoy getting your heart pumping and breaking a sweat, cardio exercises should be a part of your routine.
Flexibility and Balance Workouts
Flexibility and balance workouts focus on improving your range of motion and stability. Regularly incorporating exercises like yoga, Pilates, and tai chi into your routine can enhance your flexibility, reduce muscle stiffness, and improve your balance. These exercises are especially beneficial if you're looking to relieve stress, improve posture, or prevent injuries.
Mixing Various Types of Workouts
To keep your workouts interesting and challenging, it's essential to mix different types of exercises. Incorporating a variety of strength training, cardiovascular, flexibility, and balance workouts not only prevents boredom but also provides your body with a balanced and well-rounded fitness routine. Experiment with different combinations of workouts to find what works best for you and keeps you engaged in the long run.
Developing a Balanced Workout Routine
Including Different Types of Workouts in Your Routine
A balanced workout routine should include exercises from different categories, such as strength training, cardiovascular workouts, flexibility, and balance exercises. Aim to incorporate each type of workout into your routine at least once or twice a week. This variety helps target different muscle groups, improves overall fitness, and prevents overuse injuries. Consult with a fitness professional or use online resources to create a workout plan that enables you to include a good balance of exercises.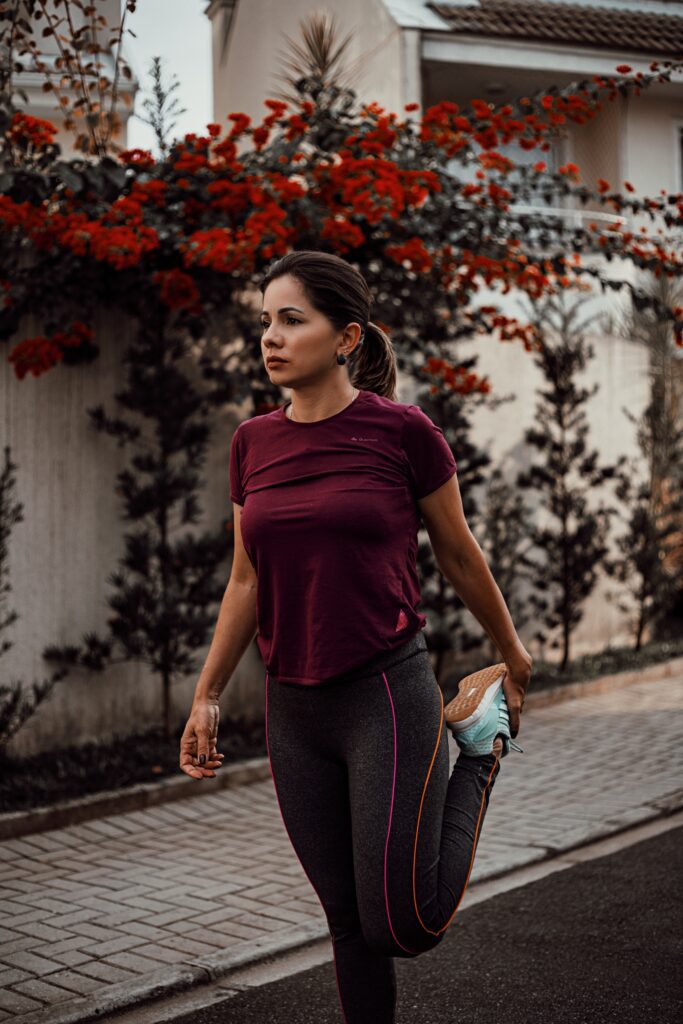 Balancing Intensity and Rest
Finding the right balance between intense workouts and proper rest is crucial for avoiding burnout and achieving optimal results. Pushing yourself too hard without giving your body enough time to recover can lead to fatigue, decreased performance, and an increased risk of injury. Allow for rest days between intense workouts and listen to your body's signals. If you're feeling excessively sore or fatigued, take an extra day of rest or engage in light activities like walking or stretching.
Incorporating Variety to Prevent Boredom
One common reason people give up on their workout routines is boredom. To combat this, it's important to include variety in your workouts. Try new exercises, change up your routine regularly, and explore different fitness classes or online workouts.
When you find enjoyment in your workouts, you're more likely to stick to them long-term. Keep things fresh and exciting by challenging yourself with new exercises or finding creative ways to modify familiar workouts.
Scheduling Your Workouts
Choosing the Best Time for Your Workouts
Finding the best time to schedule your workouts can greatly impact your consistency and adherence to your routine. Consider your daily schedule, energy levels throughout the day, and any other commitments that may interfere with your workouts. Some people prefer to exercise early in the morning to jumpstart their day, while others find evenings to be the most convenient time. Experiment with different workout times to determine what works best for you. The key is to choose a time when you're likely to have enough energy and be least likely to be interrupted.
Consistency is Key: Making Your Workouts a Habit
Consistency is crucial when it comes to achieving fitness goals. Make a commitment to yourself by scheduling your workouts in advance and treating them as non-negotiable appointments. By making exercise a habit, you will be more likely to stick to your routine even when motivation is lacking.
Start with realistic expectations and gradually increase the frequency and duration of your workouts as your fitness level improves. Remember, even short and regular workouts are better than sporadic, long ones.
Adjusting Your Schedule for Rest Days
Just as intense workouts are essential for progress, so are rest days. Rest days allow your muscles to recover, repair, and grow stronger. Plan rest days into your schedule to give your body the time it needs to replenish energy and repair any micro-tears in the muscles. Use these days for light activities, stretching, or relaxation.
Be mindful of your body's needs and avoid pushing yourself too hard. Rest days are an essential part of any well-rounded workout routine.
Sticking to Your Home Workout Routine
Importance of Patience and Consistency
Sticking to a home workout routine requires patience and consistency. It's important to understand that results take time, and progress may not always be linear. Focus on the positive changes you feel in your body and mind, rather than solely relying on visual progress. By staying consistent, even when it gets challenging, you'll build resilience and develop a strong foundation for long-term fitness success.
Dealing with Procrastination and Lack of Motivation
Procrastination and lack of motivation can derail even the most dedicated individuals. When faced with these challenges, remind yourself of your goals and why you started in the first place. Break your workouts into smaller, manageable tasks, and take it one step at a time.
Reward yourself for completing each workout or milestone, and find ways to make exercise enjoyable, whether it's by listening to music or watching your favorite TV show while exercising. Remember, motivation comes and goes, but discipline and commitment will keep you going.
Keeping an Exercise Journal to Track Progress
Maintaining an exercise journal is a useful tool for tracking progress and staying motivated. Use it to record your workouts, track the exercises, sets, and reps you perform, and monitor your progress over time.
Noting your achievements and improvements can provide a sense of accomplishment and motivate you to keep pushing forward. Additionally, having a record of your workouts helps you identify patterns, adjust your routine as needed, and celebrate milestones along the way.
Incorporating Exercise into Your Everyday Activities
Turning Chores into Workouts
One way to incorporate exercise into your daily routine is by turning chores into mini-workouts. For example, do squats while folding laundry, perform lunges while vacuuming, or turn cleaning the house into a cardio session by adding some music and dancing while you work. These simple adjustments can turn mundane tasks into opportunities for movement and help you reach your daily exercise goals.
Active Leisure Activities
Make your leisure activities more active by choosing options that involve movement. Instead of watching TV, go for a walk or bike ride. Meet up with friends for a game of tennis or soccer. Take a dance class or join a recreational sports league. By infusing your leisure time with physical activities, you'll not only enjoy yourself but also contribute to your overall fitness.
Short Workouts During Work Breaks
If you find it challenging to carve out long periods for exercise, take advantage of short workouts during work breaks. Sneak in a quick walk or run around your neighborhood during lunchtime or do a few strength exercises in your office or home. Breaking up your workday with short bursts of activity not only boosts your physical well-being but also improves your focus and productivity.
Building a Support System
Finding a Workout Buddy
Finding a workout buddy can greatly enhance your motivation and enjoyment of exercise. Look for a friend, family member, or colleague who shares similar fitness goals and interests. Exercising together can provide accountability, friendly competition, and an opportunity for socializing. Whether you meet up in person or virtually, having a workout buddy can make your home workouts more fun and help you stay on track.
Joining Online Fitness Communities
In today's digital age, joining online fitness communities is a fantastic way to connect with like-minded individuals who share your passion for health and wellness. These communities offer support, inspiration, and a wealth of resources, including workout videos, tips, and challenges. Participating in online forums, social media groups, or fitness apps can provide a sense of belonging, accountability, and a platform to share your progress and experiences.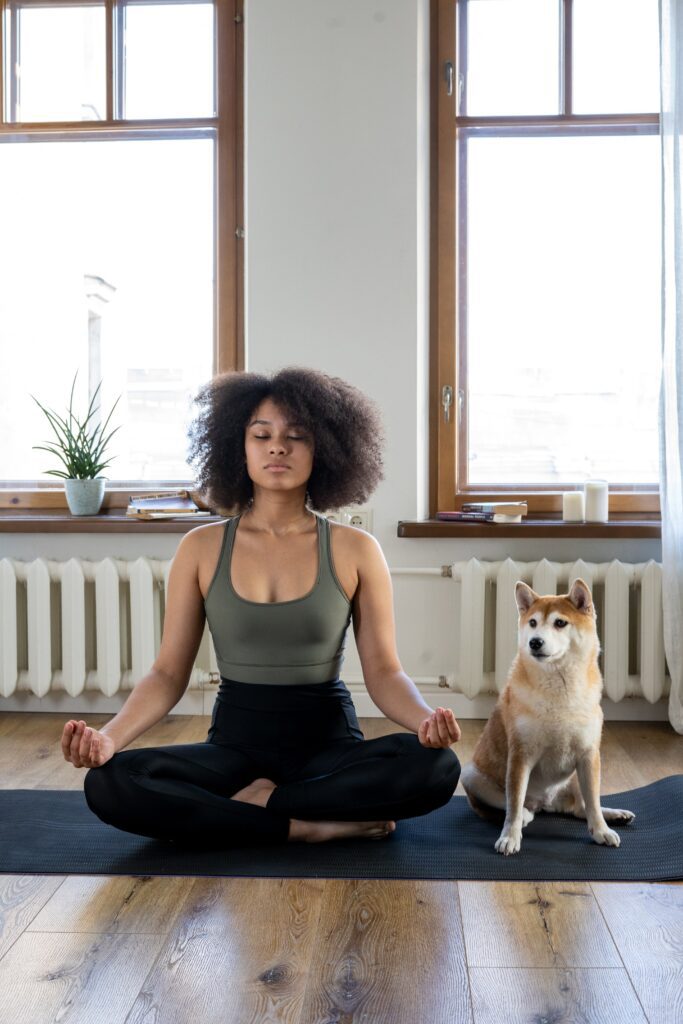 Sharing Your Fitness Journey with Friends and Family
Don't be afraid to share your fitness journey with friends and family. Discussing your goals and progress with your loved ones can provide additional support and encouragement. They can serve as your cheerleaders and provide a listening ear when you need to talk about your challenges or successes. Sharing your fitness journey can also inspire others in your circle to prioritize their health and well-being.
Nutrition and Recovery
Eating Balanced Meals for Energy
Proper nutrition is crucial for fueling your body and maximizing the benefits of your workouts. Aim to consume a well-balanced diet that includes a variety of whole foods such as lean proteins, fruits, vegetables, whole grains, and healthy fats.
Prioritize nutrient-dense foods that provide energy, support muscle recovery, and promote overall health. Stay hydrated by drinking an adequate amount of water throughout the day, especially before and after your workouts.
Proper Hydration
Hydration plays a vital role in maintaining performance and overall well-being during exercise. Drink water before, during, and after workouts to replenish lost fluids. The amount of water you need depends on factors such as your body weight, the intensity of exercise, and environmental conditions.
Listen to your body's thirst cues and aim to consume enough fluids to stay hydrated. Additionally, consider incorporating electrolyte-rich drinks or snacks into your routine, particularly if you engage in intense or prolonged workouts.
Understanding the Importance of Rest and Sleep
Rest and sleep are essential components of any fitness routine. Allow your body enough time to rest and recover between workouts to prevent burnout and reduce the risk of overuse injuries. Getting adequate sleep is equally important, as it supports muscle repair, hormone regulation, and overall well-being.
Aim for 7-9 hours of quality sleep each night and prioritize a consistent sleep schedule. If you're struggling with sleep, establish a relaxing bedtime routine and create a sleep-friendly environment in your home.
Adapting and Improving Your Workout Routine
Evolving Your Routine According to Progress
As you progress in your fitness journey, it's important to evolve your workout routine to continue challenging your body and achieving new goals. Gradually increase the intensity, duration, or complexity of your exercises to keep pushing your limits. This may involve adding more weight, increasing repetitions, or trying advanced variations of familiar exercises. Periodically reassess your goals and make adjustments to your routine accordingly.
Trying Out New Exercises and Workouts
Don't be afraid to step out of your comfort zone and try new exercises or workouts. Exploring different fitness modalities can keep your routine exciting and help you discover hidden strengths and interests.
Attend a virtual or in-person fitness class, sign up for a workshop, or follow along with diverse workout videos online. Trying out new exercises can challenge your body in new ways and prevent plateaus in your progress.
Listening to Your Body's Needs and Signals
Your body is a remarkable tool that communicates its needs and signals through sensations and cues. Listening to your body and honoring its limitations is vital for safe and effective workouts. Pay attention to how you feel during and after workouts.
If something causes discomfort or pain, modify the exercise or seek guidance from a fitness professional. Rest when you need it, and allow your body to recover and recharge. By tuning in to your body's messages, you can tailor your workouts to suit your unique needs and prevent injuries.
In conclusion, creating a home workout routine that you'll stick to requires careful consideration of your fitness goals, a well-equipped and motivating workout space, and a variety of exercises that cater to your preferences.
It also involves scheduling your workouts strategically, staying consistent and motivated, incorporating exercise into your daily life, building a support system, prioritizing nutrition and recovery, and continuously adapting and improving your routine. By following these guidelines and being patient with yourself, you'll be well on your way to achieving your fitness goals and maintaining a healthy and active lifestyle.