You're diligent about eating a balanced diet and exercising regularly, but have you ever wondered if you should be taking supplements to enhance your health? In "Supplements Demystified: What You Really Need For Optimal Health," we unravel the complexities of the supplement world and uncover the key essentials that can truly support your overall well-being. From vitamins to minerals, this article provides a concise guide to help you navigate the world of supplements and make informed choices that will optimize your health.
Supplements Demystified: What You Really Need For Optimal Health
The Importance of Supplements
Supplements play a crucial role in ensuring optimal health and well-being. While a balanced diet is the foundation of good nutrition, sometimes it may not provide all the essential nutrients our bodies need. That's where supplements come in. They are designed to fill any nutritional gaps and provide additional support for our bodies to function at their best. Supplements can help address specific deficiencies, boost immune health, support cardiovascular health, promote brain function, aid in muscle recovery, and much more. So, whether you're looking to improve your overall health or address specific concerns, supplements can be a valuable addition to your daily routine.
Understanding the Basics of Supplements
Before delving into the specific types of supplements available, it's important to understand the basics. Supplements come in various forms, including capsules, tablets, powders, and liquids. They are made up of different nutrients, such as vitamins, minerals, omega-3 fatty acids, probiotics, antioxidants, and herbal extracts. Each nutrient is carefully selected to provide targeted support for different aspects of our health. Additionally, supplements can be categorized into two main types: synthetic and natural. Synthetic supplements are created in a lab, while natural supplements are derived from plants, animals, or minerals.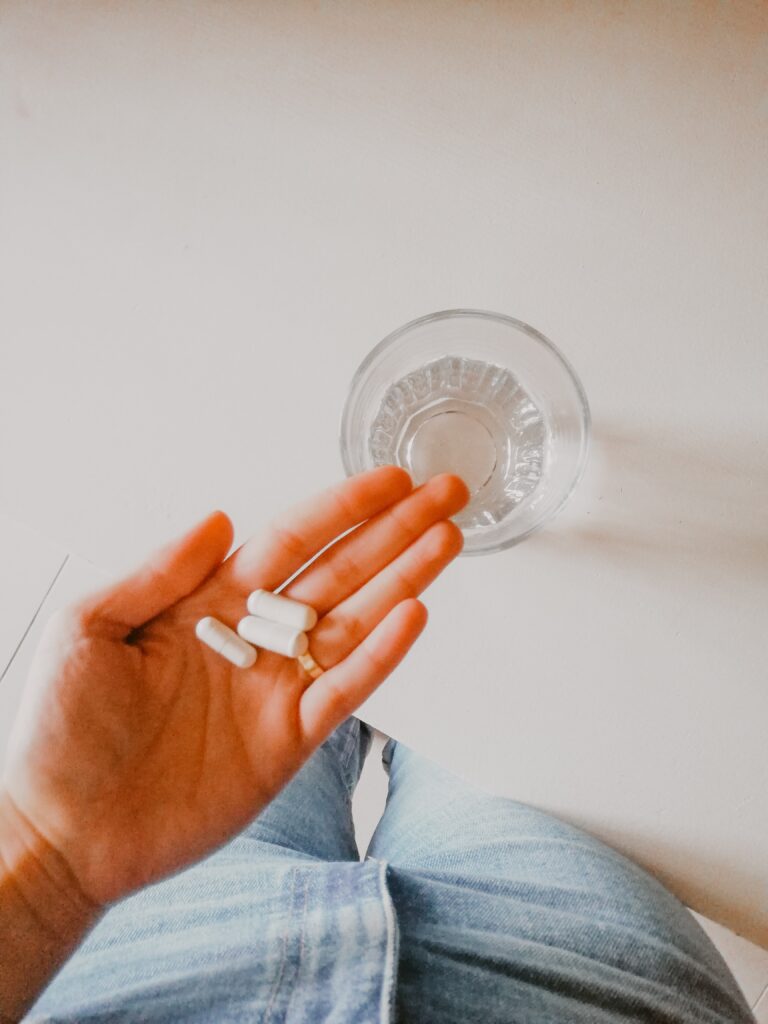 Vitamins: Essential for Health and Well-being
Vitamins are vital for maintaining good health and overall well-being. They are organic compounds that our bodies need in small quantities to perform various functions, such as energy production, immune support, and cell growth. There are 13 essential vitamins, including vitamin A, B vitamins, vitamin C, vitamin D, vitamin E, and vitamin K. Each vitamin has its own unique role in the body. For example, vitamin A is essential for vision and healthy skin, while vitamin C is known for its immune-boosting properties. Taking a daily multivitamin can provide a convenient way to ensure you're getting an adequate intake of all essential vitamins.
Minerals: The Building Blocks of Health
Just like vitamins, minerals are essential for our bodies to function properly. They are inorganic compounds that serve as building blocks for bones, teeth, and tissues, as well as playing important roles in various physiological processes. Some examples of minerals include calcium, magnesium, zinc, iron, and potassium. Calcium, for instance, is crucial for strong bones and teeth, while iron is necessary for the formation of red blood cells. While a balanced diet usually provides sufficient minerals, some individuals may need additional supplementation, especially if they have specific dietary restrictions or deficiencies.
Omega-3 Fatty Acids: Beneficial for Heart and Brain Health
Omega-3 fatty acids are a type of polyunsaturated fat that our bodies cannot produce on their own. They are most commonly found in fatty fish, such as salmon and tuna, as well as in flaxseeds and walnuts. Omega-3 fatty acids, specifically docosahexaenoic acid (DHA) and eicosapentaenoic acid (EPA), have been extensively studied for their numerous health benefits. They are known to support heart health by reducing inflammation, improving cholesterol levels, and preventing the formation of blood clots. Omega-3s also play a crucial role in brain health, promoting cognitive function and reducing the risk of neurodegenerative diseases.
Probiotics: Supporting a Healthy Gut
Probiotics are live bacteria and yeasts that are beneficial for our gut health. Our digestive system is home to trillions of bacteria, both good and bad, that play a vital role in maintaining balance and supporting overall health. Probiotics help increase the population of beneficial bacteria in our gut, improving digestion, nutrient absorption, and immune function. They can also help alleviate digestive issues such as bloating, gas, and diarrhea. Probiotics can be found in fermented foods like yogurt, kefir, sauerkraut, and kimchi, as well as in supplement form.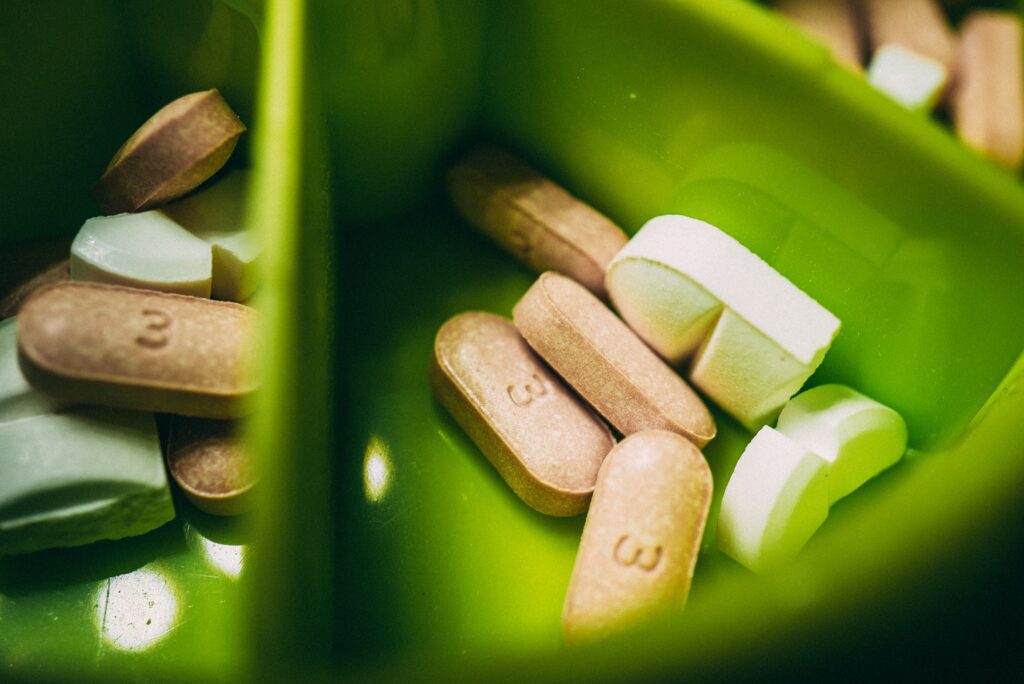 Protein Supplements: Aids in Muscle Recovery and Growth
Protein is an essential macronutrient that serves as the building block for our muscles, bones, skin, and other tissues. While it's important to consume an adequate amount of protein through whole foods like lean meat, poultry, fish, eggs, and legumes, protein supplements can be a convenient option for individuals who have higher protein requirements or struggle to meet their daily protein needs. Protein supplements, such as whey protein powder or plant-based protein powders, can be easily added to smoothies or shakes to help support muscle recovery and growth, especially after intense physical activity.
Antioxidants: Protecting Against Cellular Damage
Antioxidants are substances that protect our cells from damage caused by harmful molecules called free radicals. Free radicals are produced naturally in our bodies, but their levels can increase due to factors like pollution, UV radiation, and certain lifestyle choices. High levels of free radicals can lead to oxidative stress, which has been linked to various chronic diseases, including heart disease, cancer, and aging. Antioxidants, such as vitamin C, vitamin E, beta-carotene, and selenium, neutralize these free radicals and help prevent cellular damage. Consuming a diet rich in fruits, vegetables, nuts, and seeds can provide a good source of antioxidants.
Herbal Supplements: Natural Remedies for Various Health Concerns
Herbal supplements have been used for centuries as natural remedies for various health concerns. They are derived from plants and can be found in different forms, such as capsules, tinctures, teas, or extracts. Herbal supplements offer a wide range of benefits, from improving sleep quality and reducing stress to boosting energy levels and supporting immune function. Popular herbal supplements include ginseng, echinacea, turmeric, and chamomile. However, it's important to note that herbal supplements can interact with medication and may not be suitable for everyone. It's always recommended to consult with a healthcare professional before starting any herbal supplement regimen.
Supplement Safety: Protecting Your Health
While supplements can offer many health benefits, it's essential to prioritize safety when incorporating them into your daily routine. Here are some tips to ensure supplement safety:
Consult with a healthcare professional: Before starting any new supplement, it's important to consult with a healthcare professional, especially if you have any underlying health conditions or are taking medications.
Choose reputable brands: Look for supplements that are made by reputable manufacturers and have undergone third-party testing to ensure quality and purity.
Follow recommended dosage guidelines: It's important to follow the recommended dosage instructions provided on the supplement packaging. Taking too much of a supplement can have adverse effects.
Be aware of potential interactions: Some supplements can interact with medications or existing health conditions. Always inform your healthcare provider about any supplements you're taking or planning to take.
Store supplements properly: To maintain their potency, store supplements in a cool, dry place, away from direct sunlight and humidity.
By following these guidelines, you can ensure that you are incorporating supplements into your routine in a safe and responsible manner.
In conclusion, supplements can be a valuable addition to our daily routine to support optimal health and well-being. From vitamins and minerals to omega-3 fatty acids and herbal supplements, each type of supplement offers unique benefits for various aspects of our health. However, it's important to prioritize safety by consulting with healthcare professionals, choosing reputable brands, following recommended dosages, being aware of potential interactions, and storing supplements properly. With the right knowledge and approach, supplements can help us achieve our health goals and lead a vibrant, balanced life.