In today's fast-paced world, it can be challenging to maintain focus amidst the constant distractions that surround us. However, there is a simple and effective solution that can help enhance your ability to concentrate and improve your overall focus – the Five-Minute Meditation Technique. By incorporating just a few minutes of meditation into your daily routine, you can experience a heightened sense of clarity, increased productivity, and greater peace of mind. Discover how this powerful technique can transform your ability to stay present and attentive, no matter what challenges come your way.
Overview
What is meditation?
Meditation is a practice that involves training the mind to focus and redirect thoughts. It is a technique that has been practiced for thousands of years and is often associated with relaxation and stress reduction. The goal of meditation is to achieve a state of mental clarity and emotional calmness.
Benefits of meditation
The benefits of meditation are vast and diverse, making it a valuable practice for people of all ages and backgrounds. Research has shown that regular meditation can have numerous positive effects on both the mind and the body. Some of the benefits of meditation include:
Reduced stress and anxiety
Improved concentration and focus
Increased self-awareness
Enhanced emotional well-being
Improved sleep quality
Lowered blood pressure
Boosted immune system
Increased feelings of gratitude and compassion
Understanding Focus
What is focus?
Focus is the ability to concentrate on a specific task or object without being distracted by other thoughts or stimuli. It involves selectively attending to one thing while ignoring everything else. Focus is a fundamental cognitive ability that plays a crucial role in our overall performance in various aspects of life, including work, relationships, and personal goals.
Importance of focus
Maintaining focus is essential for accomplishing tasks efficiently and effectively. Whether you're studying for an exam, working on a project, or engaging in a conversation, the ability to concentrate on the task at hand can significantly impact your productivity and success. Additionally, focus allows us to be fully present in the moment, promoting a deeper sense of engagement and satisfaction.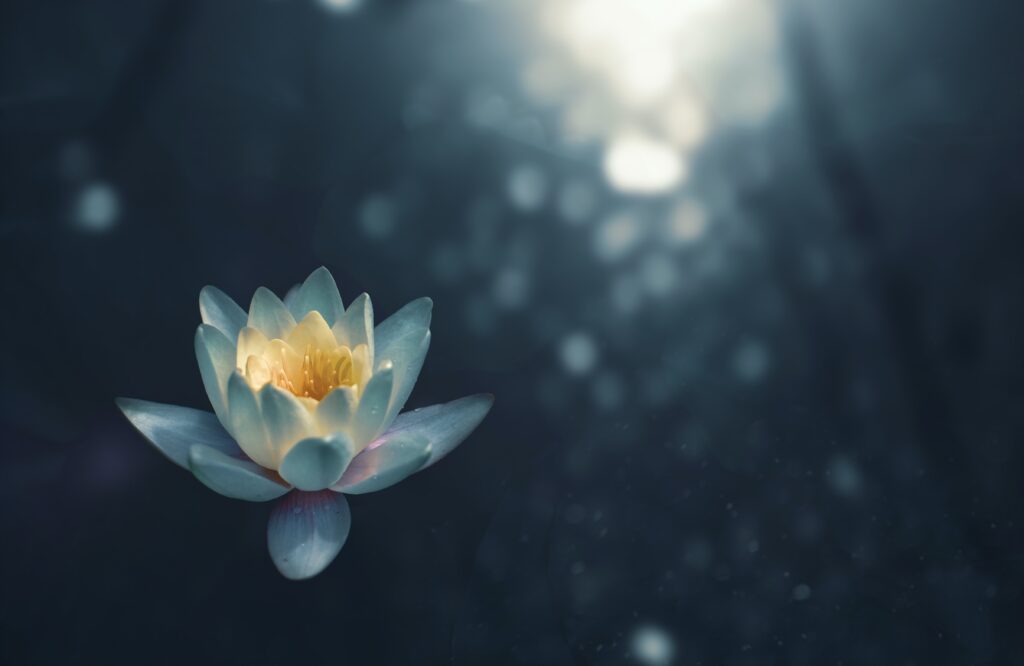 Introduction to the Five-Minute Meditation Technique
How the technique works
The Five-Minute Meditation Technique is a simple and accessible method to cultivate focus and improve overall well-being. This technique involves dedicating just five minutes of your day to sit quietly and focus on the present moment. By directing your attention to your breath or specific sensations in your body, you can train your mind to become more focused and less easily distracted.
Why five minutes is enough
You might be wondering why five minutes would be sufficient for meditation. While longer meditation sessions can be beneficial, especially for experienced meditators, starting with five minutes each day can be a realistic and achievable goal for beginners. Consistency is key when developing a meditation practice, and committing to just five minutes ensures that you can easily incorporate it into your daily routine.
Creating a Calming Environment
Selecting a quiet location
When practicing meditation, it is important to find a quiet and peaceful location where you can have some privacy and minimal distractions. Ideally, choose a space where you feel comfortable and at ease. This could be a spare room, a corner of your bedroom, or even a peaceful spot in nature. Creating a dedicated space for meditation can help signal to your mind that it is time for relaxation and focus.
Choosing comfortable seating
Selecting the right seating position is crucial for maintaining comfort throughout your meditation practice. Choose a cushion, pillow, or chair that supports your body in an upright position. It's important to find a balance between being relaxed and alert. Avoid positions that may cause discomfort or make you feel sleepy, as this can hinder your ability to stay focused during the meditation session.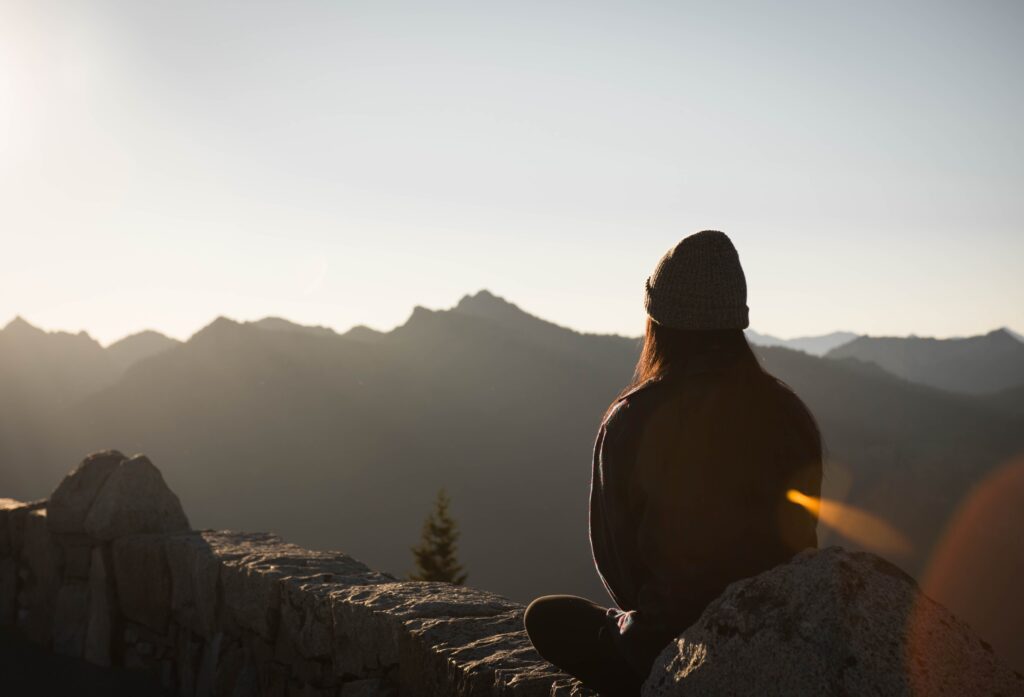 Preparing Your Mind and Body
Find a relaxed posture
Before starting your meditation practice, take a moment to find a relaxed posture that allows you to sit comfortably. You can choose to sit cross-legged on a cushion, kneel on a meditation bench, or sit on a chair with your feet flat on the ground. Ensure that your spine is straight but not rigid, allowing for a natural flow of energy throughout your body. Relax your shoulders and keep your hands in a comfortable position, resting them on your lap or thighs.
Deep breathing exercises
Deep breathing exercises are an excellent way to prepare your mind and body for meditation. Take a few moments to focus on your breath and engage in slow, deep inhalations and exhalations. This helps to calm the nervous system, lower heart rate, and center your attention on the present moment. As you breathe, pay attention to the sensation of your breath entering and leaving your body, allowing yourself to relax and let go of any tension or distractions.
Step-by-Step Guide to the Five-Minute Meditation Technique
1. Begin with a body scan
Start your meditation session by taking a few moments to scan your body from head to toe. Close your eyes and bring your awareness to each part of your body, starting with the crown of your head and moving down to your toes. Notice any areas of tension or discomfort and consciously release them as you continue to breathe deeply. This body scan helps to bring your attention to the present moment and establish a sense of grounding.
2. Focus on your breath
Once you have completed the body scan, shift your attention to your breath. Notice the sensations of inhaling and exhaling – the rising and falling of your abdomen or the air passing through your nostrils. Be fully present with each breath, observing the natural rhythm without trying to control or manipulate it. If your mind starts to wander, gently guide your attention back to the breath, using it as an anchor to maintain focus.
3. Cultivate a non-judgmental attitude
As thoughts, emotions, or sensations arise during your meditation practice, it's important to cultivate a non-judgmental attitude. Instead of getting caught up in the content of your thoughts or labeling them as good or bad, simply observe them without attachment. Acknowledge their presence and let them pass by, bringing your attention back to the breath or the present moment. This non-judgmental approach helps to cultivate a sense of acceptance and equanimity.
4. Bring back your focus when it wanders
It is natural for your mind to wander during meditation, especially as a beginner. When you notice your attention has drifted away, gently and without judgment bring your focus back to the breath or the object of your meditation. This process of redirecting your attention trains the mind to become more aware of distractions and better able to maintain focus. Each time you bring your attention back, you are strengthening your ability to sustain concentration.
Benefits of Practicing the Five-Minute Meditation Technique
Improved concentration
Regular practice of the Five-Minute Meditation Technique can significantly improve your ability to concentrate and stay focused. By training your mind to anchor its attention to the present moment, you develop a greater awareness of your thoughts and external distractions. This heightened focus allows you to be more productive and engaged in your daily activities, leading to improved performance in various areas of your life.
Reduced stress and anxiety
Meditation is known for its stress-reducing benefits, and the Five-Minute Meditation Technique is no exception. Taking just five minutes each day to quiet the mind, relax the body, and be fully present can have a profound impact on your overall stress levels. By cultivating mindfulness and releasing tension, you can experience a greater sense of calm and tranquility, helping to alleviate anxiety and promote emotional well-being.
Enhanced self-awareness
Through regular practice of the Five-Minute Meditation Technique, you can develop a deeper sense of self-awareness. By observing your thoughts, emotions, and bodily sensations without judgment, you gain valuable insights into your own patterns of behavior and reactions. This self-awareness can lead to personal growth and a greater understanding of yourself and your relationships with others.
Tips for Maintaining a Regular Meditation Practice
Set a consistent time
To establish a regular meditation practice, it can be helpful to set a specific time each day for your meditation session. Whether it's early in the morning, during your lunch break, or in the evening before bed, choose a time that works best for you and stick to it. Consistency is key in reaping the benefits of meditation, as it allows your mind and body to become accustomed to the practice and incorporate it into your daily routine.
Start with shorter sessions and gradually increase
If you're new to meditation, it's important to start with shorter sessions, such as the five-minute practice described here. As you become more comfortable and experienced, you can gradually increase the duration of your sessions. This gradual progression helps to build consistency and prevents burnout or frustration that may arise from attempting longer meditation sessions too soon.
Use guided meditation apps or resources
Guided meditation apps or resources can be a valuable tool for beginners and experienced meditators alike. These resources provide a structured framework for your meditation practice, offering guidance and support along the way. From providing soothing background music to offering voice prompts and techniques, guided meditation can enhance your experience and assist you in maintaining focus during your sessions.
Overcoming Common Challenges in Meditation
Dealing with a busy mind
It is common for the mind to wander during meditation, especially when you are just starting out. Rather than becoming discouraged or frustrated, remember that it is a natural part of the process. When you notice your mind becoming busy or filled with thoughts, gently acknowledge them and bring your attention back to your meditation object, whether it's your breath, a mantra, or a specific sensation. With practice, you will develop a greater ability to calm the mind and maintain focus.
Managing discomfort or restlessness
Physical discomfort or restlessness can sometimes arise during meditation, particularly if you are sitting in one position for an extended period of time. If you experience discomfort, try adjusting your posture or finding a more comfortable seating position. You can also experiment with guided meditation techniques that include gentle movement or walking meditation to alleviate restlessness. Remember, the goal is to find a balance between relaxation and alertness, so listen to your body and make any necessary adjustments to promote comfort during your practice.
Incorporating Meditation into Daily Life
Finding moments of stillness throughout the day
While a dedicated meditation session is essential, it's also beneficial to incorporate brief moments of mindfulness and stillness throughout your day. Take a few minutes during a work break, while waiting in line, or before starting a new task to breathe deeply and tune in to the present moment. These mini-meditation moments can help to reset your focus, reduce stress, and increase your overall mindfulness and sense of well-being.
Using meditation techniques during stressful situations
Meditation techniques can be powerful tools for managing stress and dealing with challenging situations. When faced with a stressful event or a difficult conversation, take a few deep breaths and focus on your breath to calm your nervous system. Remind yourself to stay present and non-reactive, observing any emotions or thoughts that arise without judgment. By incorporating these techniques, you can navigate stressful situations with greater clarity and equanimity.
In conclusion, the Five-Minute Meditation Technique is a simple but powerful practice that can bring numerous benefits to your daily life. By dedicating just a few minutes each day to cultivate focus and mindfulness, you can reduce stress, enhance concentration, and develop a greater sense of self-awareness. Remember, starting with five minutes is enough, and with consistency and practice, you can gradually build your meditation skills and experience the transformative effects of this ancient practice. So why not give it a try and let the power of meditation enhance your life one breath at a time?