If shedding those extra pounds is your goal, then look no further than these 7 effective cardio workouts for weight loss. From jogging and cycling to jumping rope and kickboxing, this article will guide you through a range of heart-pumping exercises designed to burn fat and boost your metabolism. Whether you're a beginner or a seasoned fitness enthusiast, there's something here for everyone. So lace up your sneakers and get ready to sweat your way to a fitter, healthier you.
Understanding the Role of Cardio in Weight Loss
The concept of cardio exercises
Cardio exercises, also known as aerobic exercises, are physical activities that increase your heart rate and make you breathe harder. These exercises involve using large muscle groups and are essential for boosting cardiovascular health. The primary focus of cardio workouts is to improve the efficiency of your heart and lungs by increasing your endurance.
How cardio aids in weight loss
Cardio exercises play a crucial role in weight loss. When you engage in cardio workouts, your body starts burning calories and using stored fat as fuel. This calorie burn continues even after you finish your workout, helping you create a calorie deficit, leading to weight loss. Additionally, cardio exercises also help increase your metabolism, making it easier to maintain a healthy weight.
The importance of consistency in cardio workouts
Consistency is key when it comes to cardio workouts for weight loss. To see significant results, it is important to engage in regular cardio exercises. Aim for at least 150 minutes of moderate-intensity cardio or 75 minutes of vigorous-intensity cardio each week. By sticking to a consistent cardio routine, you'll achieve better fitness levels, improved health, and ultimately reach your weight loss goals.
Benefits of Cardio Workouts
Improves heart health
One of the most significant benefits of cardio workouts is their positive impact on heart health. Regular cardio exercises strengthen your heart muscle, making it more efficient in pumping blood throughout your body. This, in turn, lowers the risk of cardiovascular diseases such as heart attacks, high blood pressure, and stroke.
Builds lung capacity
Engaging in cardio exercises on a regular basis helps increase lung capacity. As you breathe harder and deeper during cardio workouts, your lungs adapt by becoming stronger and more efficient at delivering oxygen to the rest of your body. Improved lung capacity not only enhances athletic performance but also promotes overall respiratory health and well-being.
Enhances mood and energy levels
Cardio workouts are not just beneficial for the body but also for the mind. When you engage in physical activity, your brain releases endorphins, also known as "feel-good" hormones. These endorphins help elevate mood, reduce stress, and boost energy levels. Incorporating cardio exercises into your routine can leave you feeling happier, more energized, and better equipped to tackle daily challenges.
Helps manage health conditions
Cardio exercises can be extremely beneficial for managing various health conditions. Regular cardio workouts can help control and prevent conditions such as diabetes, obesity, and high cholesterol levels. By engaging in cardio activities, you can improve insulin sensitivity, maintain a healthy weight, and keep your cholesterol levels in check.
Boosts sleep quality
Another hidden benefit of cardio workouts is their positive impact on sleep quality. Engaging in regular aerobic exercises can help regulate your sleep patterns, making it easier for you to fall asleep and stay asleep throughout the night. Improved sleep quality not only leads to better overall well-being but also supports your weight loss goals by optimizing your body's rest and recovery processes.
Choosing the Right Type of Cardio for You
Identifying individual fitness levels
When selecting a cardio workout, it is important to consider your current fitness levels. If you are a beginner or have been inactive for a while, starting with low-impact exercises like brisk walking or swimming can be a great choice. As your fitness level improves, you can gradually transition to more intense cardio activities such as running or cycling.
Understanding personal weight loss goals
Your weight loss goals should also play a significant role in choosing the right type of cardio for you. If your main objective is to burn calories efficiently and lose weight quickly, high-intensity workouts like HIIT (High-Intensity Interval Training) may be more suitable. However, if your goal is to improve overall cardiovascular health and endurance, endurance-based activities like running or cycling may be a better fit.
Considering health limitations
It is important to consider any health limitations or pre-existing conditions when selecting a cardio workout. If you have joint issues or are recovering from an injury, low-impact exercises such as swimming or rowing may be a safer option. Always consult with your healthcare provider before starting any new exercise routine, especially if you have specific health concerns.
Workout 1: High-Intensity Interval Training (HIIT)
An overview of HIIT
High-Intensity Interval Training (HIIT) is an effective cardio workout that involves short bursts of intense exercise followed by short rest periods. HIIT workouts typically last for 20-30 minutes and can be done using various exercises such as jumping jacks, burpees, or mountain climbers. The goal of HIIT is to elevate your heart rate and maximize calorie burn in a shorter amount of time.
Why HIIT is effective for weight loss
HIIT is highly effective for weight loss due to its ability to increase your metabolic rate. The intense bursts of exercise during HIIT workouts not only burn a significant amount of calories during the session but also continue to burn calories even after the workout is completed. This phenomenon, known as the "afterburn effect" or excess post-exercise oxygen consumption (EPOC), helps you burn more calories throughout the day, aiding in weight loss.
Sample HIIT routines
To get started with HIIT, here are a few sample routines you can try:
Tabata Intervals: Perform 20 seconds of high-intensity exercise (such as squat jumps) followed by 10 seconds of rest. Repeat this cycle for 4 minutes.
30-20-10 Workout: Perform 30 seconds of moderate-intensity exercise (such as jogging in place), followed by 20 seconds of slightly higher intensity (such as high knees), and 10 seconds of maximal intensity (such as sprinting in place). Repeat this sequence for 5 minutes.
Circuit Training: Create a circuit of 5-6 different exercises (such as jumping jacks, push-ups, and lunges). Perform each exercise for 45 seconds with a 15-second rest in between. Complete the circuit 3-4 times.
Remember to warm up before starting any HIIT workout and gradually increase the intensity as your fitness level improves.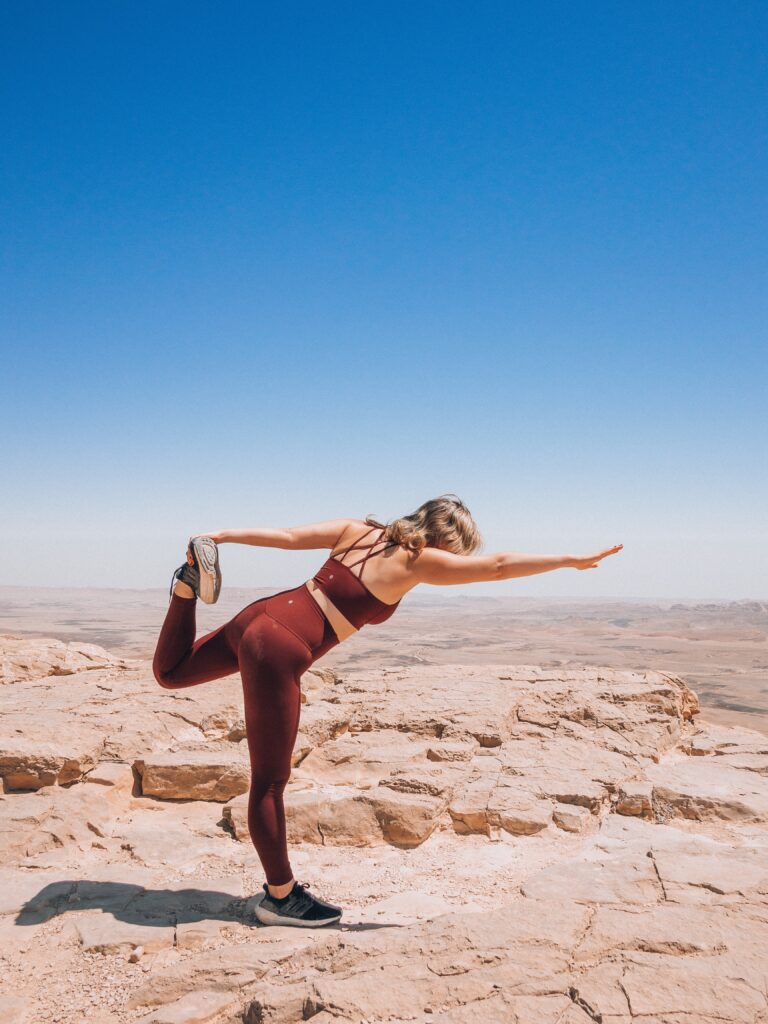 Workout 2: Running or Jogging
The basics of running and jogging for weight loss
Running or jogging is a popular and accessible cardio workout that can effectively contribute to weight loss. These activities require minimal equipment and can be done outdoors or on a treadmill. Running or jogging at a moderate intensity for an extended period can help you burn a significant number of calories and improve your cardiovascular endurance.
Choosing the right pace and distance
When starting with running or jogging, it is important to choose a pace and distance that matches your fitness level. Beginners may start with a combination of walking and jogging, gradually increasing the jogging time as they build endurance. As your fitness improves, you can increase your pace and distance to challenge yourself and continue progressing towards your weight loss goals.
Incorporating sprints for increased calorie burn
To maximize calorie burn during a running or jogging session, consider incorporating sprints into your routine. Sprinting involves running at a fast pace for a short distance or time period. By alternating between periods of sprinting and jogging or walking, you can elevate your heart rate and increase the overall calorie burn of your workout.
Workout 3: Jumping Rope
Why jumping rope is a good cardio workout
Jumping rope is not only a fun and nostalgic activity but also an effective cardio workout. Jumping rope engages multiple muscle groups, including your arms, legs, and core, making it a full-body workout. It also improves coordination, agility, and balance while providing a high-intensity cardiovascular challenge.
How to effectively use a jump rope
To effectively use a jump rope for weight loss, start by selecting the right length rope that suits your height. Stand with your feet together, holding the handles of the rope with your hands. Swing the rope over your head and hop over it, using a slight jumping motion. Start with a comfortable pace and gradually increase your speed as you become more comfortable. Aim to jump for a sustained period, gradually building up your endurance.
Increasing intensity to maximize weight loss
To maximize weight loss with a jump rope, consider increasing the intensity of your workouts. Incorporate variations like double unders (swinging the rope twice under your feet in one jump), high knees while jumping, or alternating feet. These movements challenge your cardiovascular system even more and help you burn calories efficiently.
Workout 4: Cycling
The benefits of cycling
Cycling is a low-impact cardio exercise with numerous benefits for weight loss. It is gentle on your joints while still providing an excellent cardiovascular workout. Cycling targets large muscle groups in your legs, helping to burn calories and build strength. Additionally, it can be an enjoyable outdoor activity, allowing you to explore new routes and locations while getting fit.
Indoor vs outdoor cycling
Both indoor and outdoor cycling offer unique benefits. Indoor cycling, often done on a stationary bike or through indoor cycling classes, provides a controlled environment and allows you to adjust the resistance levels to suit your fitness level. It's a convenient option for those with busy schedules or unfavorable weather conditions. On the other hand, outdoor cycling allows you to enjoy the fresh air, scenic routes, and varied terrain, making it a more engaging and immersive cardio experience.
Using cycling to target specific areas of the body
Cycling can be a great way to target specific areas of the body, especially the lower body. As you pedal, your leg muscles, such as quadriceps, hamstrings, and calves, are continuously engaged, leading to toning and strengthening. Climbing hills or using higher resistance settings during indoor cycling can further intensify the workout and help sculpt your leg muscles.
Workout 5: Swimming
Why swimming is a full-body workout
Swimming is a highly effective cardio workout that engages muscles throughout your entire body. As you move through the water, various muscle groups, including your arms, legs, core, and back, work together to propel you forward. This full-body engagement makes swimming an excellent choice for weight loss as it burns a significant amount of calories while also toning and strengthening your muscles.
Different swimming styles for weight loss
Different swimming styles provide varying levels of intensity for weight loss. Freestyle, also known as front crawl, is the most common and fastest swimming stroke, offering a high-intensity cardio workout. Backstroke also provides an effective cardio workout while targeting different muscle groups. Other styles such as breaststroke or butterfly strokes can be included to add variety and challenge to your swimming routine.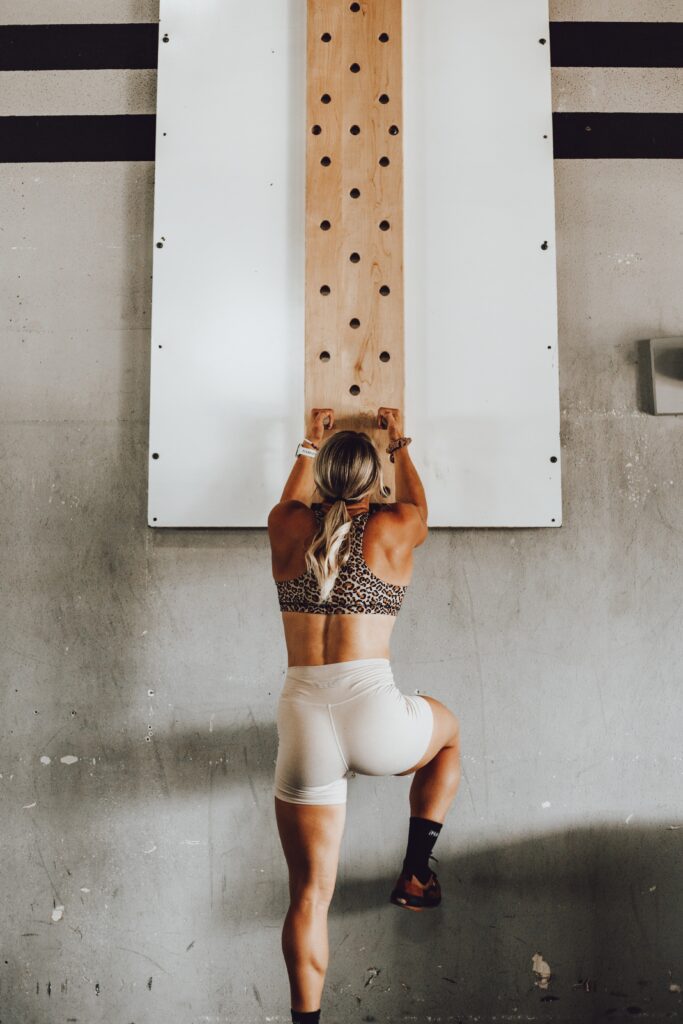 Incorporating interval training in swimming
To maximize the calorie burn and weight loss benefits of swimming, consider incorporating interval training into your sessions. Interval training involves alternating between bursts of high-intensity swimming and periods of active recovery. For example, you can swim multiple laps at a high-intensity pace, followed by a slower-paced lap for recovery. This combination of intensity helps boost your metabolism and burns more calories in a shorter amount of time.
Workout 6: Rowing
Introduction to rowing as a cardio workout
Rowing is a full-body cardio workout that provides both cardiovascular benefits and builds strength. It involves pushing and pulling motions that engage various muscles, including the legs, core, back, and arms. Rowing also has a low impact on the joints, making it an ideal option for individuals with joint limitations or those recovering from injuries.
Techniques for effective rowing
To properly execute rowing and get the most out of your workout, focus on your technique. Sit on the rowing machine with a straight back, knees slightly bent, and feet secured on the footrests. Engage your core muscles, push off with your legs, and then pull the handle towards your chest, leading with your elbows. Release your arms back forward and then bend your knees to return to the starting position. Maintain a smooth, fluid motion throughout the entire exercise for maximum effectiveness.
The impact of rowing on weight loss
Rowing is a highly effective cardio exercise for weight loss due to its ability to engage multiple muscle groups simultaneously. This leads to a higher calorie burn compared to exercises that predominantly target a specific muscle group. Rowing also helps improve your endurance and overall fitness level, allowing you to burn more calories during your rowing sessions and throughout the day.
Nutrition for Enhanced Weight Loss
The importance of a balanced diet
While engaging in cardio workouts is essential for weight loss, it is equally crucial to maintain a balanced and healthy diet. Proper nutrition provides the necessary fuel for your body during exercise, aids in muscle recovery, and supports overall well-being.
Focus on consuming a variety of nutrient-dense foods, including whole grains, lean proteins, fruits, vegetables, and healthy fats, while limiting processed foods, added sugars, and excessive calorie intake.
Nutrients that aid in weight loss
Certain nutrients can aid in weight loss by increasing satiety, boosting metabolism, and supporting overall health. Incorporate foods rich in fiber, such as whole grains, legumes, and vegetables, to promote feelings of fullness and regulate digestion.
Protein-rich foods like lean meats, poultry, fish, and plant-based sources like beans and tofu, help build and repair muscles while keeping you feeling satisfied. Additionally, healthy fats from sources like avocados, nuts, and olive oil provide essential nutrients and can help control cravings.
Pre and post-workout meals
To optimize your cardio workouts and support your weight loss efforts, pay attention to your pre and post-workout meals. Before a workout, aim for a meal or snack that provides a balance of carbohydrates and protein for sustained energy. Consider options like a banana with peanut butter or a small serving of whole-grain bread with lean protein.
After your workout, replenish your energy stores and support muscle recovery with a meal containing protein and carbohydrates, such as a chicken breast with quinoa and vegetables or a protein shake with fruit and Greek yogurt.
In conclusion, cardio exercises play a vital role in weight loss by burning calories, improving cardiovascular health, and boosting metabolism. Whether you choose high-intensity interval training (HIIT), running, jumping rope, cycling, swimming, or rowing, each workout offers unique benefits for weight loss.
By selecting the right type of cardio, and considering your fitness level, weight loss goals, and health limitations, you can create a tailored workout routine that suits your needs. Don't forget to complement your cardio workouts with a balanced diet that supports your weight loss goals. With consistency, dedication, and the right approach, incorporating cardio into your lifestyle can lead to significant weight loss and improved overall health.