"Unlocking the Secrets to Meaningful Conversations" is the name of today's episode of 7 Good Minutes. In this video, we dive into the art of engaging and meaningful discussions, providing you with practical strategies to navigate any conversation with confidence and grace. We explore how to foster deep connections and spark stimulating dialogue, guiding you to elevate your conversational prowess. Whether you want to transform small talk into significant talk or simply enhance your everyday chats, this episode is for you. Don't forget to subscribe, rate, and share it with friends to spread the knowledge!"
In the episode, you'll learn about true listening and the importance of being present in a conversation. We discuss the challenges of polarization in today's society and how it affects our ability to listen and compromise. With the rise of technology and the decline of face-to-face interactions, we highlight the overlooked skill of conversational competence. The video also provides 10 basic rules for better conversations, such as not multitasking, assuming you have something to learn from others, and using open-ended questions. These insights will help you enhance your conversational skills and have more engaging and enriching conversations in your life.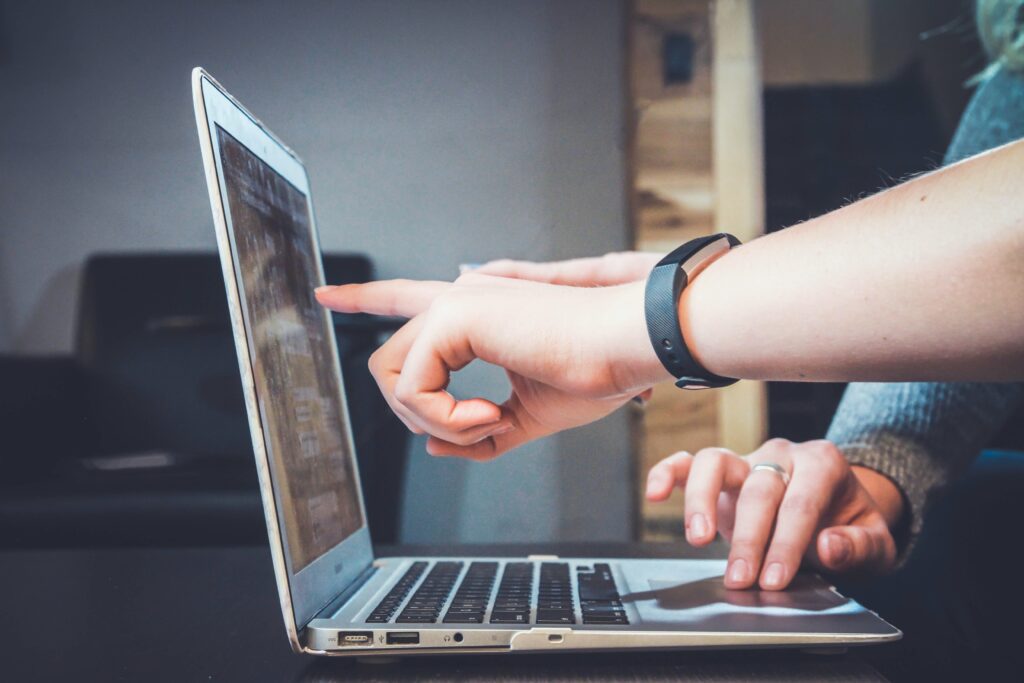 The Importance of Meaningful Conversations
In today's fast-paced society, where technology often takes center stage, the value of meaningful conversations cannot be overstated. Meaningful conversations go beyond surface-level chit-chat and small talk, allowing individuals to connect on a deeper level and build genuine relationships. These conversations have the power to strengthen personal and professional bonds, foster understanding and empathy, and spur personal growth. In this article, we will explore why meaningful conversations are essential in today's society, how they can improve relationships, and the impact technology has on our ability to engage in these conversations.
The value of meaningful conversations in today's society
In a world where technology allows us to communicate instantly with people all around the globe, it is easy to overlook the significance of face-to-face interactions and meaningful conversations. However, these conversations are essential for the overall well-being of individuals and society as a whole. Meaningful conversations enable us to truly listen to one another, understand different perspectives, and bridge divides.
By engaging in meaningful conversations, we can break down barriers, challenge our own biases and assumptions, and cultivate empathy and understanding. These conversations also provide us with an opportunity to learn from others, expand our knowledge, and gain a fresh perspective on the world. In a time where polarization seems to be increasing, meaningful conversations have the power to bring people together and create a sense of unity and connection.
How meaningful conversations can improve relationships
Meaningful conversations play a vital role in building and nurturing relationships. Whether it is with friends, family members, co-workers, or romantic partners, these conversations create a space for open and honest communication, leading to deeper connections. When we engage in meaningful conversations, we show others that we value their thoughts, feelings, and experiences. This validation strengthens the bond between individuals and fosters trust and intimacy.
Moreover, meaningful conversations allow us to truly understand the needs and desires of others. By actively listening and asking open-ended questions, we can gain insight into their perspectives and emotions. This understanding helps us navigate conflicts and disagreements with empathy and respect, leading to healthier and more harmonious relationships.
The impact of technology on our ability to have meaningful conversations
While technology has undoubtedly enhanced communication in many ways, it has also posed challenges when it comes to engaging in meaningful conversations. The prevalence of social media, instant messaging, and constant connectivity can lead to a superficial and fragmented style of communication. Short, text-based interactions often lack the depth and nuance that come with face-to-face conversations.
In addition, technology can be a distraction, diverting our attention away from the present moment and hindering our ability to fully engage in conversations. The constant notifications, alerts, and temptations of multitasking can prevent us from giving our undivided attention to the person we are conversing with. This lack of presence can diminish the quality of the conversation and impede genuine connection.
However, technology also offers opportunities for meaningful conversations. Online platforms provide spaces for individuals with shared interests or experiences to connect and engage in in-depth discussions. Through video calls, we can bridge geographical distances and have virtual face-to-face conversations. It is important to strike a balance between utilizing technology as a tool for meaningful conversations and being mindful of its potential drawbacks.
Practical Strategies for Engaging Conversations
Engaging in meaningful conversations requires intention, skill, and practice. It goes beyond simply talking and actively involves listening, questioning, and creating a safe space for dialogue. The following practical strategies can help enhance your conversational skills and create opportunities for deeper connections.
The art of active listening
Active listening is a fundamental skill for engaging in meaningful conversations. It involves fully focusing on the speaker, paying attention to both their verbal and non-verbal cues, and refraining from interrupting or formulating responses in your mind. When you practice active listening, you demonstrate genuine interest in the speaker's words and emotions, fostering a sense of trust and understanding.
To be an active listener, maintain eye contact, nod to show your understanding, and provide verbal cues such as "I see" or "That makes sense." Reflect the speaker's words back to them to ensure you have understood correctly. Additionally, avoid distractions and prioritize the conversation at hand, giving the speaker your undivided attention. Remember, active listening is about truly hearing and empathizing with the speaker, rather than waiting for your turn to speak.
Asking open-ended questions
Asking open-ended questions is a powerful technique to encourage deeper conversations. Open-ended questions prompt the speaker to elaborate and share more detail, allowing for a more meaningful exchange of ideas and emotions. These questions cannot be answered with a simple "yes" or "no" and promote thoughtful reflection.
Instead of asking closed-ended questions like "Did you like the movie?", opt for open-ended alternatives such as "What did you find most interesting about the movie?" or "How did the movie make you feel?" These questions invite the speaker to express their thoughts, opinions, and experiences, opening up the conversation to new perspectives and insights.
Creating a safe and non-judgmental space for conversation
To foster meaningful conversations, it is crucial to create a safe and non-judgmental space where individuals feel comfortable expressing themselves honestly. Judgment and criticism can inhibit open dialogue and prevent people from fully sharing their thoughts and feelings.
Aim to cultivate an atmosphere of acceptance and respect by actively listening without interrupting or dismissing the speaker's ideas. Be mindful of your body language, ensuring it conveys openness and receptiveness. Respond to the speaker's contributions with curiosity, empathy, and kindness. By creating a safe and non-judgmental space, you encourage others to share their authentic selves, deepening the connection and fostering meaningful conversations.
Building Deeper Connections
Meaningful conversations have the power to bridge gaps, foster understanding, and create deeper connections. Through practicing empathy, finding common ground, and utilizing storytelling, we can cultivate meaningful connections with others.
The power of empathy in conversations
Empathy is the ability to understand and share the feelings of another person. In conversations, empathy allows us to go beyond intellectual understanding and truly connect with others on an emotional level. By putting ourselves in the shoes of the speaker, we can better understand their experiences, perspectives, and emotions.
To practice empathy in conversations, actively listen for emotions and reflect them back to the speaker. Use phrases such as "It sounds like you felt frustrated" or "I can imagine that made you happy." Validate their emotions and show genuine care and understanding. Additionally, avoid judgment and try to withhold personal biases or assumptions. Cultivating empathy enriches the quality of our conversations and strengthens the bonds we form with others.
Finding common ground and shared experiences
Finding common ground and shared experiences is another way to build deeper connections through conversations. When we identify similarities and shared interests with others, we create a sense of belonging and unity. This shared ground provides a foundation for meaningful conversations and allows us to explore common ideas and experiences.
During conversations, actively seek out areas of commonality. Look for shared hobbies, values, or personal experiences that can serve as conversation starters. For example, if you discover that you and the person you're conversing with enjoy hiking, you can delve into a discussion about favorite trails or memorable experiences in nature. By finding common ground, you create a stronger sense of connection and foster a more meaningful conversation.
Using storytelling to create emotional connections
Storytelling is a powerful tool for creating emotional connections in conversations. Stories have the ability to evoke emotions, engage the listener's imagination, and provide insight into one's personal experiences and values. By sharing and listening to stories, we can deepen our understanding of others and forge meaningful connections.
When using storytelling in conversations, focus on personal experiences that are relevant to the topic at hand. Share vivid details and emotions to captivate your listener and make the story more relatable. Encourage others to share their own stories by asking open-ended questions that invite personal anecdotes. Through storytelling, we can create a shared space for vulnerability and authenticity, strengthening the connection and enriching the conversation.
Sparking Stimulating Dialogue
Meaningful conversations are not only about establishing connections and building relationships but also about engaging in thought-provoking dialogues. By finding interesting topics, encouraging debate, and striking a balance between talking and listening, we can elevate our conversations to a higher level of depth and engagement.
Finding interesting and thought-provoking topics
To spark stimulating dialogue, it is essential to find topics that capture people's interests and ignite their curiosity. Look for subjects that are relevant, timely, and have the potential to evoke diverse perspectives. Current events, social issues, and personal passions are often fertile ground for engaging conversations.
Stay informed about current events and be prepared to discuss them with an open mind. Share your own thoughts and ask others for their opinions. Explore different angles and consider diverse viewpoints. Remember, the goal is not to persuade or convince others to adopt your perspective, but to foster respectful and enlightening discussions.
Encouraging debate and different perspectives
Debate and the exploration of different perspectives can enrich our conversations and broaden our understanding. Encourage healthy and respectful debate by creating an environment where individuals feel comfortable expressing dissenting opinions or challenging established ideas. Emphasize the importance of active listening and avoiding personal attacks or dismissive behavior.
When engaging in debates, focus on the ideas being discussed rather than making it personal. Maintain a curious mindset and be willing to reconsider your own views. By embracing differing perspectives, we create spaces for critical thinking, growth, and the expansion of knowledge.
Creating a balance between talking and listening
Achieving a balance between talking and listening is crucial for meaningful conversations. While it is important to contribute to the conversation, allowing others to speak and actively listening to their thoughts is equally essential. Balancing talking and listening showcases respect for others' perspectives, fosters a sense of equality, and promotes a healthy exchange of ideas.
Practice the art of turn-taking, ensuring that everyone has an opportunity to speak and be heard. Avoid dominating the conversation or interrupting others. When it is your turn to speak, choose your words thoughtfully and be aware of the impact they may have on others. By creating this balance, we nurture an environment that encourages everyone's participation, leading to more inclusive and meaningful conversations.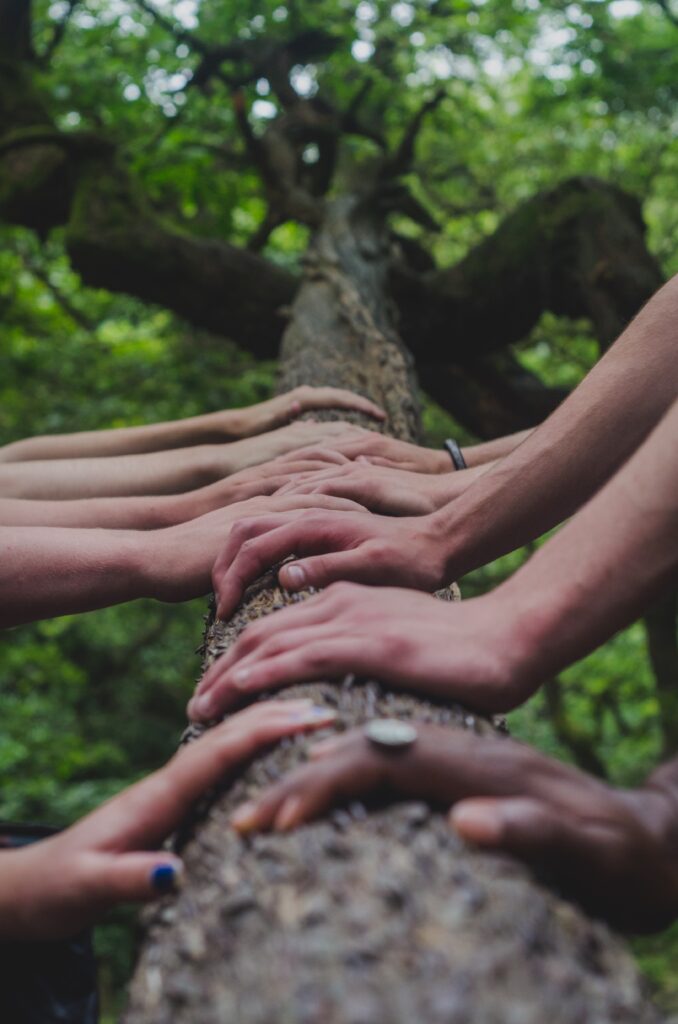 Navigating Difficult Conversations
Difficult conversations can be challenging, but they are crucial for personal growth and the resolution of conflicts. By learning how to handle disagreements respectfully, keeping emotions in check during heated discussions, and finding resolution, we can navigate these conversations with grace and compassion.
How to handle disagreements respectfully
Disagreements are an inevitable part of any conversation, and handling them respectfully is vital for maintaining healthy relationships. Approach disagreements with an open mind, recognizing that differing opinions do not necessarily signify personal attacks or value judgments.
When faced with a disagreement, actively listen to the opposing viewpoint and make an effort to understand it. Avoid immediately dismissing or attacking the other person's perspective. Instead, express your own views in a calm and respectful manner, backed by logical arguments or evidence, when applicable. Seek common ground and areas of agreement, focusing on finding solutions rather than perpetuating the conflict.
Keeping emotions in check during heated discussions
Heated discussions can often elicit strong emotions, which can cloud judgment and hinder productive dialogue. It is crucial to keep emotions in check during these conversations to maintain civility and focus on the issues being discussed.
When emotions start to escalate, take a deep breath and pause for a moment. Acknowledge your feelings without letting them overpower the conversation. Use "I" statements to express your emotions without casting blame on others. If necessary, take a break from the conversation to regain composure and recenter your mindset. By managing emotions effectively, you can address difficult conversations with greater clarity and empathy.
Finding resolution and moving forward
The ultimate goal of difficult conversations is to find resolution and move forward. After expressing differing opinions and emotions, it is essential to work towards a mutually beneficial outcome or understanding.
Seek compromise and identify areas of agreement to find common ground. Focus on shared goals or interests that can serve as the foundation for resolution. In situations where reaching an agreement is not possible, agree to disagree respectfully and accept that it is okay to hold differing perspectives. Regardless of the outcome, approach the conversation and the person involved with kindness and respect. By finding resolution, we lay the groundwork for growth and stronger relationships.
Overcoming Barriers to Meaningful Conversations
While meaningful conversations are essential, certain barriers can impede our ability to engage in them. By breaking down cultural and language barriers, addressing biases and assumptions, and building trust and rapport, we can overcome these obstacles and foster more profound connections.
Breaking down cultural and language barriers
Cultural and language barriers can pose significant challenges in conversations. However, by embracing cultural diversity and valuing multilingualism, we can bridge these gaps and create spaces for meaningful cross-cultural exchanges.
When conversing with individuals from different cultures, approach the conversation with curiosity and respect. Be aware of different cultural norms, values, and communication styles, and strive to understand and adapt to them. Actively learn about other cultures, which can help you navigate potential misunderstandings.
Language barriers can be overcome by utilizing translation apps or hiring interpreters, if necessary. Alternatively, seek common languages or employ non-verbal communication methods to convey your message. A willingness to learn and adapt can break down cultural and language barriers, fostering inclusive and profound conversations.
Addressing biases and assumptions
Biases and assumptions can hinder meaningful conversations by preventing us from truly understanding and connecting with others. To address these barriers, we must first become aware of our own biases and preconceived notions.
Reflect on your own beliefs and examine any unconscious biases you may hold. Challenge yourself to question assumptions and consider alternative perspectives. Actively seek out diverse voices and viewpoints to broaden your understanding. By being open-minded, curious, and willing to let go of biases, we create opportunities for deeper and more meaningful conversations.
Building trust and rapport
Trust and rapport are foundational to meaningful conversations. Without them, individuals may be hesitant to express themselves honestly or engage in vulnerable discussions. Building trust and rapport requires time, consistency, and genuine interest in getting to know the other person.
Demonstrate reliability and confidentiality by keeping commitments and respecting boundaries. Show empathy and understanding, and actively listen to the speaker without judgment. Be patient, as trust takes time to develop, especially in difficult or sensitive conversations. By prioritizing trust and rapport, we create an environment conducive to meaningful and authentic conversations.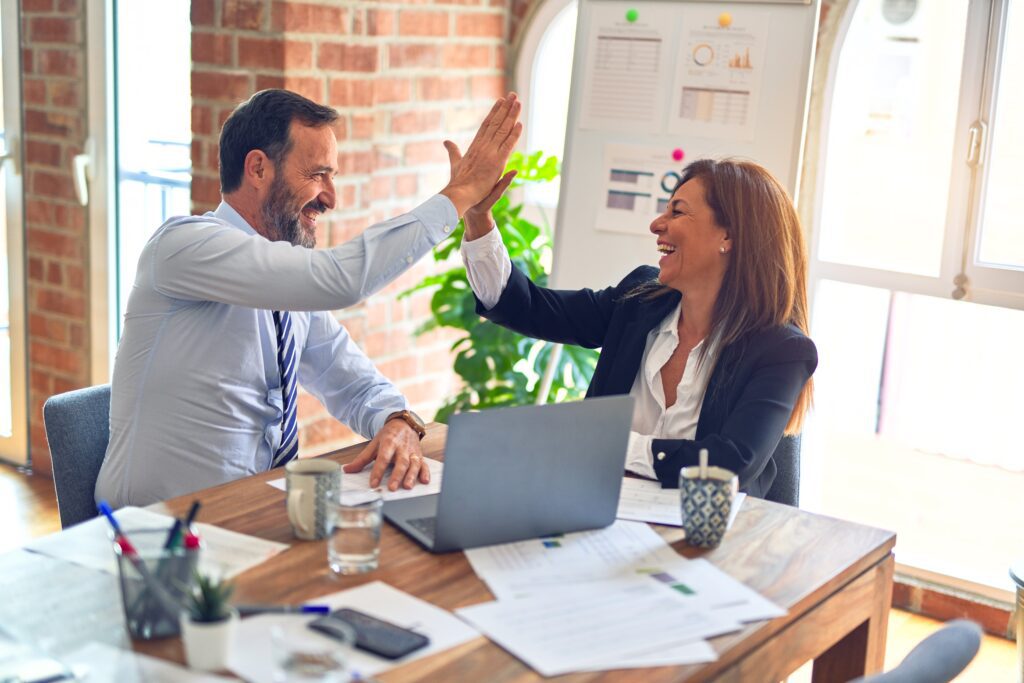 The Role of Mindfulness in Meaningful Conversations
Mindfulness, the practice of being fully present and engaged in the present moment, plays a crucial role in enhancing the quality of conversations. By practicing mindfulness, we can cultivate active engagement, foster genuine connections, and sharpen our communication skills.
How mindfulness can enhance the quality of conversations
Mindfulness cultivates a heightened awareness of the present moment, allowing us to fully engage in conversations without being preoccupied by past or future concerns. When we are present, we are better able to listen actively, observe non-verbal cues, and respond empathetically.
Practicing mindfulness during conversations enhances our ability to understand others, as well as ourselves. It enables us to notice our own reactions, biases, and assumptions, and make conscious choices about how we respond. Mindfulness establishes a foundation for open-mindedness, curiosity, and compassion in our dialogues, leading to more meaningful and satisfying connections.
Practicing presence and active engagement
Presence and active engagement are essential components of meaningful conversations. B