Whether you're embarking on a solo adventure or taking a family road trip, ensuring your safety is paramount. In this insightful article, you will learn essential tips and strategies to protect yourself while traveling. From practical advice on personal safety measures to navigating unfamiliar destinations, this comprehensive guide will equip you with the knowledge and confidence to stay safe on the road. So, pack your bags, grab your passport, and arm yourself with the necessary tools to embark on a worry-free journey.
Research Your Destination
Before embarking on your trip, it's important to research your destination thoroughly. This includes familiarizing yourself with the local laws and customs. Each country has its own set of rules and regulations, and it's crucial to respect and abide by them. Understanding the cultural norms will not only help you blend in but also prevent unintentional offense. Additionally, take the time to research the safety of the area you'll be visiting. Look into crime rates, political stability, and any recent incidents that may pose a threat to travelers.
Finally, educate yourself about common scams and pickpocketing techniques in your destination. Being aware of these tactics will enable you to stay one step ahead and protect yourself from becoming a victim.
Pre-Trip Preparations
Taking certain steps before your trip can go a long way in ensuring your safety. First and foremost, inform someone you trust about your travel plans. Share your itinerary with a family member or friend, including details of your accommodation and transportation. This way, if anything unexpected happens, someone will know where you are.
Next, make copies of important documents such as your passport, driver's license, and travel insurance. Keep these copies in a separate place from the originals, as they can serve as backups in case of loss or theft. Speaking of travel insurance, it's essential to secure a policy that covers medical expenses, trip cancellations, and lost or stolen belongings. Lastly, pack a basic first-aid kit with essentials like band-aids, pain relievers, and any medications you require regularly.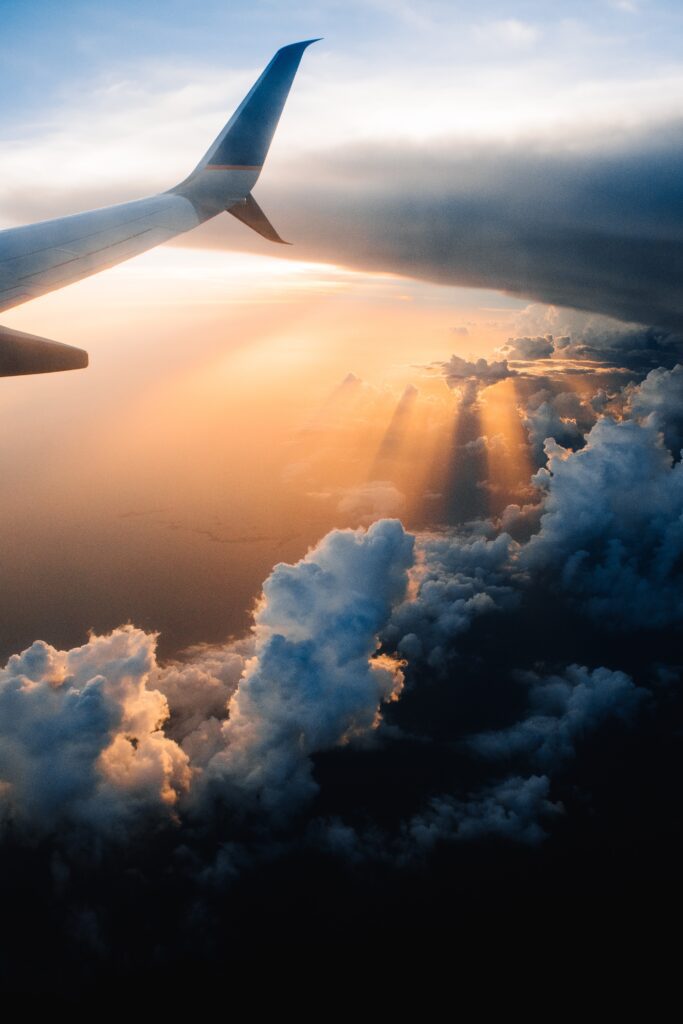 Choosing Accommodations
When selecting your accommodations, be sure to read reviews from previous guests. Websites like TripAdvisor and Booking.com offer valuable insights into the quality, cleanliness, and safety of various hotels and hostels. Consider the location of your accommodation as well. It's advisable to choose a neighborhood that is known for its safety and has easy access to public transport. Additionally, check if the accommodation has safety measures in place, such as CCTV cameras and security guards.
These extra precautions can provide peace of mind during your stay. Finally, once you've checked in, remember to secure your belongings within the accommodation. Use the provided safe, lock your doors and windows, and be mindful of who you grant access to your room.
Transportation Safety
Getting around safely is a top priority when traveling. Start by researching the safe transportation options available at your destination. Find out if there are reputable taxi companies or car services that you can rely on. When using taxis, choose licensed ones and ensure the meter is running. Alternatively, consider using ride-sharing apps that provide a traceable record of your journey. If you opt for public transportation, such as buses or trains, exercise caution.
Busy stations and crowded vehicles can be breeding grounds for pickpockets, so be mindful of your surroundings and keep your belongings secure. Whenever possible, avoid traveling at night, especially in unfamiliar or high-risk areas. Finally, whether you're on a plane, train, or bus, always keep an eye on your belongings to prevent theft.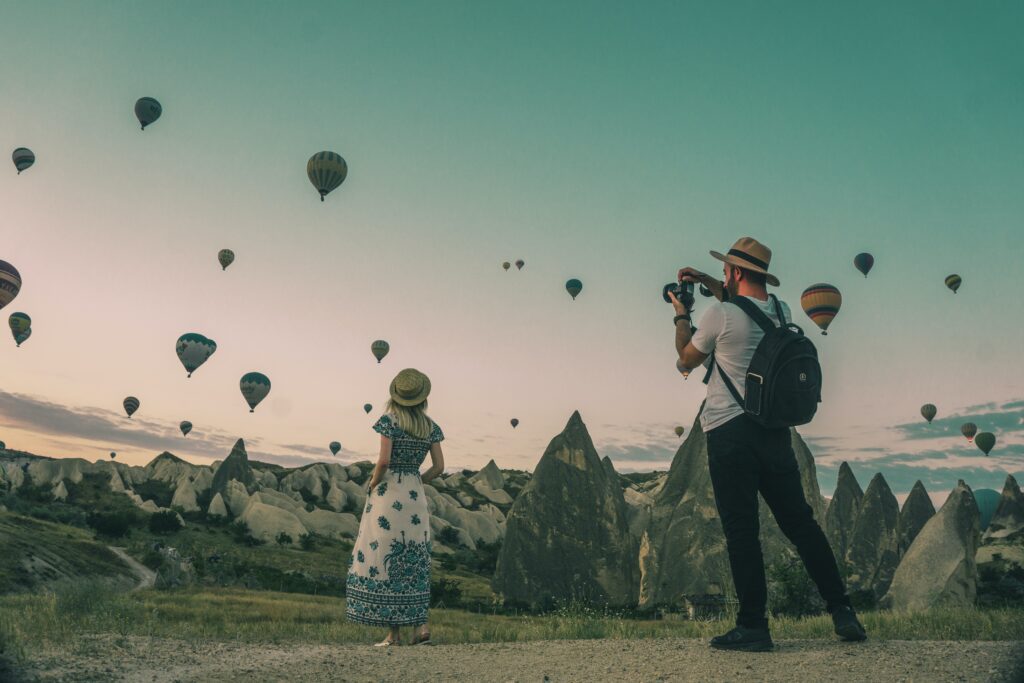 Money and Valuables
To protect your money and valuables while traveling, it's essential to take a few precautions. One of the most effective methods is to use a money belt or hidden pouch. These specialized accessories are designed to be worn discreetly under your clothing, making it difficult for thieves to access your cash and cards.
Avoid flashing your wealth in public, as this can attract unwanted attention. Keep your belongings in sight at all times, especially in crowded areas and transportation hubs. Only carry necessary valuables with you, leaving any excess cash, jewelry, or expensive gadgets behind. When it comes to your electronics, consider using a waterproof bag to protect them from damage or theft.
Personal Safety
Maintaining personal safety should be a top priority throughout your trip. One of the best ways to stay safe is by being aware of your surroundings. Pay attention to the people around you, identify potential risks, and trust your instincts. Stick to well-lit and populated areas, especially at night.
Avoid walking alone after dark whenever possible, and if you must, try to find a companion or use well-traveled routes with good lighting. Trust your intuition – if a situation or person feels uneasy, remove yourself from it. It's also worth considering learning basic self-defense techniques before your trip. These skills can empower you to protect yourself if the need arises.
Health and Hygiene
Maintaining good health and hygiene is crucial while traveling. To ensure you stay healthy, stay updated on vaccinations recommended for your destination. Visit a travel clinic or consult with a healthcare professional to determine which vaccines are necessary. It's also important to carry any necessary medications with you, along with a copy of the prescriptions.
Practice good hygiene by washing your hands regularly, especially before meals and after using public facilities. Additionally, drink bottled or filtered water to avoid any waterborne illnesses that may be present in certain regions.
Communication
Keeping lines of communication open is essential for your safety. Make it a habit to keep emergency numbers handy in case of any unforeseen circumstances. These numbers may differ from country to country, so research and save the appropriate ones for your destination. Additionally, share your contact details and itinerary with someone at home. This way, they will know how to reach you in case of an emergency.
To stay connected while on the move, consider investing in a portable Wi-Fi hotspot or purchasing a local SIM card. These options will allow you to access the internet and communicate with others wherever you are.
Cyber Security
In today's digital age, cyber security is an important aspect of travel safety. Avoid using public Wi-Fi networks for sensitive transactions, such as online banking or accessing personal accounts. Hackers can easily intercept your information, putting you at risk of identity theft. Instead, use a VPN (Virtual Private Network) for secure browsing.
A VPN encrypts your internet connection, making it difficult for others to access your data. Be cautious of phishing attempts. Never click on suspicious links or provide personal information to unknown sources. Lastly, ensure your devices and apps are regularly updated with the latest security patches to prevent any vulnerabilities.
Emergency Preparedness
While we hope for the best, it's important to prepare for the worst. Familiarize yourself with the location of the nearest embassy or consulate in your destination. These establishments can provide assistance in case of emergencies, such as lost or stolen passports, medical emergencies, or legal issues.
Have a plan in place for different scenarios, including natural disasters, political unrest, or personal emergencies. Carry a list of emergency numbers and contacts with you at all times, including those of your embassy or consulate, local emergency services, and your travel insurance provider.
Lastly, know how to access medical assistance, whether it's through your travel insurance or local healthcare facilities.