Are you longing to reconnect with a lost passion? In our fast-paced world, many of us have abandoned beloved hobbies in favor of more pressing responsibilities. But what if we told you that rekindling that long-forgotten interest could bring you immense joy? In this article, we will explore the benefits of rediscovering old hobbies, specifically the joy of painting. Whether you were once an avid artist or simply dabbled in paint as a child, joining the ranks of painters again could unleash a world of creativity and rejuvenation in your life. So dust off those paintbrushes and let's embark on the journey of rediscovery together.
Benefits of Rediscovering Old Hobbies
Improved Mental Health
Rediscovering old hobbies, such as painting, can have a profound impact on your mental health. Engaging in creative activities like painting can help reduce stress, anxiety, and depression. It provides an outlet for self-expression and allows you to focus your mind on something positive and enjoyable. Painting can also serve as a form of therapy, helping you process your emotions and thoughts in a healthy way.
Increased Creativity
When you rediscover the joy of painting, your creativity is reignited. Through the act of painting, you can unleash your imagination and explore new ideas and perspectives. Engaging in creative activities like painting can help you think outside the box, problem-solve, and develop innovative solutions in other areas of your life. It opens up a whole world of possibilities and allows you to tap into your innate artistic abilities.
Enhanced Relaxation and Stress Relief
Painting offers a unique way to relax and unwind. As you immerse yourself in the process of creating art, your mind enters a state of flow where you are fully present and focused on the task at hand. This state of deep concentration can be incredibly calming, allowing you to let go of worries and tensions. Painting also provides a break from the demands and pressures of everyday life, providing a much-needed escape and an opportunity to recharge emotionally.
Why Choose Painting as a Hobby
Creative Outlet
Painting is an excellent creative outlet that allows you to express yourself visually. It enables you to bring your thoughts, emotions, and ideas to life on a canvas. Whether you use vibrant colors, bold strokes, or subtle nuances, painting is a medium through which you can communicate without words. It offers a freedom of expression that is both cathartic and empowering.
Self-Expression
Engaging in painting as a hobby gives you the platform to express your unique voice and perspective. You are not bound by any rules or limitations – you have complete freedom to create art that is a reflection of your inner world. Painting can capture the essence of who you are, encapsulating your experiences, emotions, and personal journey. It allows you to communicate your thoughts and feelings in a way that words may fail to convey.
Sense of Accomplishment
Embarking on a painting project and seeing it through to completion provides a deep sense of accomplishment. Each stroke of the brush, each color choice, and each detail that you meticulously create contributes to the final piece of art. As you step back and admire what you have created, you experience a surge of pride and satisfaction. Painting as a hobby gives you the opportunity to set goals, work towards achieving them, and witness your progress over time.
Getting Started with Painting
Gathering the Necessary Materials
Before you dive into the world of painting, it's essential to gather the necessary materials. Start with the basics, such as brushes, paint, canvas, and a palette. Invest in quality materials that will enhance your painting experience and allow you to create beautiful artwork. Depending on the painting style or medium you choose, you may need additional materials like easels, pallet knives, or watercolor palettes. Research and gather all the supplies you will need to bring your artistic visions to life.
Setting Up Your Painting Space
Creating a dedicated space for painting can greatly enhance your artistic journey. Find an area in your home where you can set up your easel or table and have enough natural light. Having a designated painting space allows you to leave your materials out, eliminating the need to set up and pack away your supplies each time you want to paint. Make it a cozy and inspiring space by adding some plants, artwork, or personal objects that spark your creativity.
Choosing a Painting Style or Medium
Painting offers a wide range of styles and mediums to explore. Whether you prefer the richness of oil paints, the transparency of watercolors, or the versatility of acrylics, there is a painting medium that will resonate with you. Research different styles of painting, such as realism, impressionism, or abstract, and experiment with various techniques to find your preferred style. Trying out different painting mediums and styles will help you discover what resonates with your artistic sensibilities.
Exploring Different Painting Techniques
Oil Painting
Oil painting is a classic and highly versatile medium that has been used by artists for centuries. It offers rich, vibrant colors and the ability to blend and create texture. Oil paints have a slow drying time, allowing you to work on your painting over an extended period. This medium is suitable for both beginners and experienced artists, as it provides a wide range of techniques and opportunities for experimentation.
Watercolor Painting
Watercolor painting is known for its translucent and ethereal qualities. It involves using water-soluble pigments to create delicate washes of color. Watercolor painting requires a different approach than other mediums, as it relies on layering and building up colors gradually. This medium is portable and well-suited for plein air painting, where you can capture the beauty of nature on-the-go.
Acrylic Painting
Acrylic painting is a popular choice for many artists due to its fast-drying nature and ease of use. Acrylic paints can mimic the effects of oil paints or watercolors, depending on how they are applied. They offer a wide range of vibrant colors and can be used on various surfaces, from canvas to wood. Acrylic painting provides the flexibility to work quickly and make changes easily, making it an excellent medium for beginners and artists looking for versatility.
Finding Inspiration for Your Paintings
Nature and Landscapes
The natural world offers endless inspiration for painters. Whether it's the majestic mountains, serene seascapes, or vibrant floral displays, nature provides a wealth of subjects to paint. Spend time outdoors, observe the beauty around you, and capture it on your canvas. Experiment with different lighting conditions, seasons, and perspectives to bring a unique touch to your nature-inspired artwork.
Still Life
Still life painting allows you to create compositions using everyday objects. From fruits and flowers to household items or treasured possessions, still life subjects can be arranged and lit in various ways to create visually interesting compositions. This genre provides an opportunity to refine your observation skills, play with different color palettes, and experiment with composition and textures.
Portraits
Painting portraits is a captivating way to capture the essence of a person and convey their unique personality. By observing the features, expressions, and emotions of your subject, you can create a portrait that goes beyond a mere likeness. Portraits challenge you to capture the intricacies of the human form, experiment with skin tones, and convey emotions through brushstrokes. Whether you paint from photographs or work with live models, the art of portraiture offers a myriad of possibilities for artistic expression.
Developing Your Painting Skills
Learning from Online Resources
The internet has revolutionized the way we learn, and painting is no exception. There are countless online resources available, including tutorials, blogs, YouTube channels, and online courses, that cater to aspiring painters. Take advantage of these resources to learn new techniques, get inspired by other artists, and gain knowledge about specific painting styles or mediums. The online painting community is a vast and supportive space where you can connect with fellow artists and learn from their experiences.
Taking Classes or Workshops
If you prefer a more structured learning approach, taking painting classes or workshops can be incredibly beneficial. Look for local art schools, community centers, or even online platforms that offer painting classes led by experienced instructors. In a class setting, you will receive personalized feedback, guidance, and the opportunity to interact with other like-minded individuals. Learning alongside others can also provide motivation and accountability to keep exploring and improving your painting skills.
Joining a Painting Group or Community
Joining a painting group or community is a fantastic way to connect with fellow artists, share your work, and receive constructive feedback. By being a part of a supportive community, you can gain insights, learn from others, and feel inspired by their artwork. Participating in group activities, such as paint-outs or group exhibitions, can provide opportunities for growth, collaboration, and a sense of belonging. Building relationships with other artists can further fuel your passion for painting and help you push the boundaries of your creativity.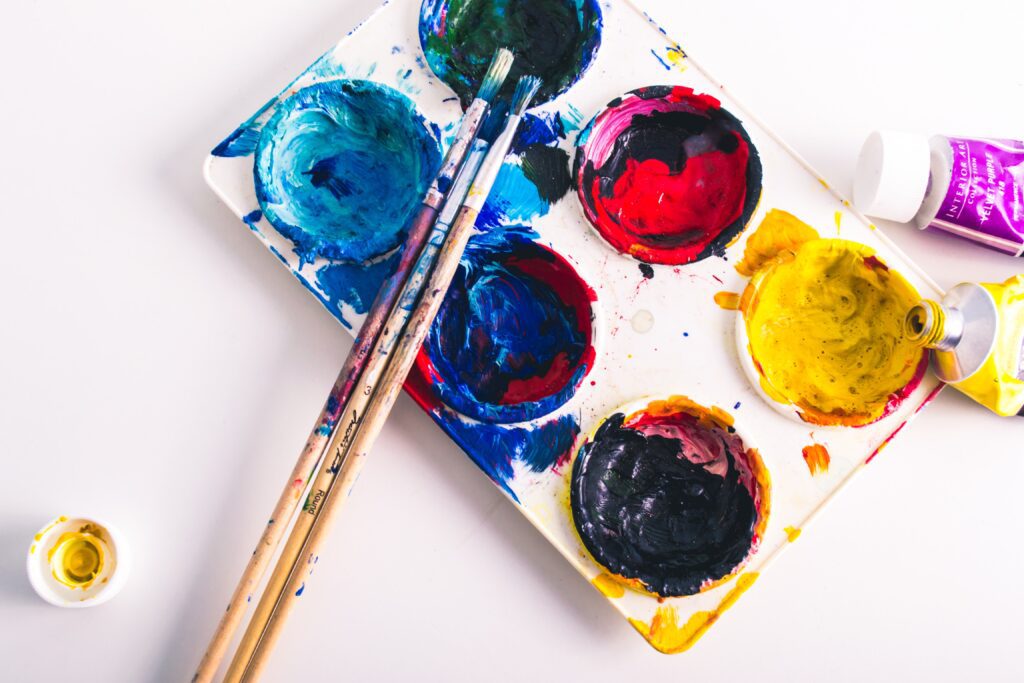 Creating a Routine and Consistency
Setting Aside Regular Painting Time
To make the most of your painting journey, it's important to set aside regular time for this creative pursuit. Life can often get busy, but by prioritizing your painting hobby, you create space for personal growth and enjoyment. Set a schedule that works for you, whether it's dedicating a specific day of the week or a certain amount of time each day. Consistency breeds progress, and by making painting a regular part of your routine, you will see your skills flourish and your artistic voice develop.
Establishing Goals and Projects
Establishing goals and projects can help guide your painting practice and keep you motivated. Set both short-term and long-term goals that align with your aspirations as an artist. Perhaps you want to complete a series of landscape paintings, challenge yourself with a difficult technique, or work towards participating in an art exhibition. Projects give you something to strive for, provide a sense of direction, and serve as a testament to your growth as a painter.
Experimenting with Different Subjects and Styles
Don't be afraid to step outside your comfort zone and experiment with different subjects and styles. As you explore new painting techniques and mediums, challenge yourself to paint subjects you may not have considered before. This experimentation opens up opportunities for growth and can lead to astonishing artistic breakthroughs. Push yourself to paint subjects that evoke emotions or capture the essence of a moment, and allow yourself the freedom to explore different styles that resonate with you.
Building Confidence and Overcoming Challenges
Starting with Simple Projects
Building confidence as a painter starts by tackling simple projects. Begin with subjects or techniques that you feel comfortable with and gradually push yourself to take on more complex challenges. By starting small and achieving success in your early projects, you will gain confidence in your abilities and feel empowered to take on more ambitious endeavors.
Learning from Mistakes
Mistakes are an inevitable part of the artistic journey. Embrace them as valuable learning opportunities rather than setbacks. Each mistake holds invaluable lessons that contribute to your growth as a painter. Analyze your errors, learn from them, and apply that newfound knowledge to future projects. Remember, even master painters made countless mistakes on their path to greatness. Embrace the process of learning through trial and error, and you will evolve as an artist.
Seeking Feedback and Support
Seeking feedback from others can be instrumental in your artistic development. Share your artwork with trusted friends, fellow artists, or online communities, and ask for their constructive criticism. Constructive feedback can offer insights into areas where you can improve and help you see your work from different perspectives. Additionally, surrounding yourself with a supportive network of fellow artists or joining critique groups can provide emotional support, encouragement, and motivation during challenging times.
Sharing Your Artwork
Displaying Your Paintings
Your creations deserve to be seen and appreciated. Display your paintings in your home or office to enjoy them every day and share them with your loved ones. Invest in frames or create a gallery-style wall to showcase your artwork. By surrounding yourself with your own art, you not only gain a sense of accomplishment but also create an inspiring environment that fuels your creativity.
Participating in Art Exhibitions or Shows
Participating in art exhibitions or shows gives you the opportunity to showcase your artwork to a wider audience. Look for local galleries, art festivals, or community events where you can submit your paintings for consideration. The experience of sharing your artwork in a public setting allows you to receive feedback, connect with other artists and art enthusiasts, and potentially even sell your paintings.
Selling Your Art
If you feel confident in your skills and would like to monetize your artwork, selling your paintings can be a fulfilling endeavor. Explore online platforms, local art markets, or galleries that can help you reach potential buyers. Building a strong portfolio, developing your unique style, and creating a consistent body of work can significantly enhance your chances of success in the art market. Selling your art not only provides validation of your talent but also opens doors to new opportunities and connections within the art community.
Continuing to Grow and Evolve with Painting
Continual Learning and Exploration
Painting is a lifelong journey of growth and evolution. Even the most accomplished artists continue to learn, experiment, and explore new avenues within their craft. Stay open to learning from others, taking workshops, attending art conferences, or exploring new techniques and mediums. Continual learning will keep your painting practice fresh, vibrant, and infused with inspiration.
Experimentation with Techniques and Styles
As you gain confidence and skill in painting, don't be afraid to break free from conventions and experiment with different techniques and styles. Push the boundaries of your comfort zone, challenge traditional approaches, and find your unique artistic voice. Allow yourself to play with color, texture, composition, and other elements to create artwork that reflects your individuality and artistic vision.
Connecting with Other Artists
Connecting with other artists can enrich your artistic journey in countless ways. Attend local art events, join art groups, or participate in painting retreats to meet fellow artists who share your passion. Collaborate on projects, exchange ideas, and engage in meaningful discussions about art. By connecting with other artists, you expand your horizons, gain fresh perspectives, and build a supportive community that fosters your growth as a painter.
In conclusion, rediscovering the joy of painting as a hobby offers a multitude of benefits. It improves mental health, boosts creativity, and provides relaxation and stress relief. Choosing painting as a hobby allows you to tap into your creativity, express yourself, and experience a sense of accomplishment. By gathering the necessary materials, setting up your painting space, and choosing a painting style or medium, you can embark on a fulfilling artistic journey.
Exploring different painting techniques, finding inspiration, and developing your skills are vital steps in becoming a confident painter. Creating a routine, overcoming challenges, and sharing your artwork contribute to your growth and evolution as an artist. Let painting ignite your passion, fuel your imagination, and connect you with a vibrant community of fellow artists. Embrace the joy of painting, and watch as it brings color, beauty, and fulfillment to your life.