Today's topic is a reminder that You Are What You Think About
NO DOWNLOAD Required Continuous Play
Click PLAY Once, Listen All Day!
If you've enjoyed this episode, please subscribe to automatically get the next ones!
Subscribe via Apple Podcasts | Google Podcasts | YouTube | Spotify
---
Audio reminding you that You Are What You Think About Contributed by Our Friends at Habits of the Wealthy
In today's audio, we're reminded by Wayne Dyer that you are what you think about most often.
Thought For Today:
It's not what you are that holds you back. It's what you think you are not.
Click To Tweet
More Links and Resources On a reminder that You Are What You Think About
How To Master Your Mindset And Why You Must Do It
Jim Rohn With Tips And Advice On How To Use Your Time Wisely
An Inspiring Message That Will Help You Face Your Fears In Life
Key To A Better Life: Change Your Thinking Change Your Life
---
Click Below Now
More Great Self-Improvement Books and Resources
---
Show Notes and Credits:
The audio clip featured in today's episode of the 7 Good Minutes Podcast is courtesy of our friends at Habits of the Wealthy
Thanks for Listening Today!
If you enjoyed this podcast please share it with someone you believe will also enjoy, and benefit from listening to it.
To share your thoughts:
To help out the show:
Even More Great Resources from around the Web helping you to remember that You Are What You Think About:
How I Changed My Mindset & My Life
(This article originally appeared at michael-bonnell.com)

"Faith is the "eternal elixir" which gives us life, power, and action to the impulse of thought." – Napoleon Hill
The mind is the most powerful tool that we possess. It stores not only the memories of our past but our thoughts towards the future as well. Whether we believe this to be true, however, we see our future to be, we are right.
I haven't always had a positive mindset that I do now. In fact, there was a period in my life where I would have rather stayed in bed all day long because I found very little to be good in my life. It's not that I was less capable of achieving greatness than anybody else, but because I was so focused on the negatives in life, those negatives took over my life.
What I was failing to realize, though, was that I was the sole creator of all negatives that filled my life. Because I was so focused on the negatives, I was failing to realize that I was only allowing more negativity into my life.
We all know that one person who complains and whines every minute of the day. It seems like every time we see that person, there is always something bad that has recently happened to them. It's not because they were born to be miserable, but negativity fills their life because they attract that pain and misery through their thinking.
This negative person who complains and whines all day about how bad their life is, well, this used to be me.
See, when you repeat a certain thought in your mind over and over again, that thought will then consume your subconscious mind. That's why whether you think you can do something or think you can't, you're right. When you fill your mind with negativity, it translates into you attracting all of the negatives in life.
Just like with negativity, the same can be said for any other emotion. Happiness, success, money, love, whatever you fill your mind with, it is that emotion that will fill your subconscious mind. Once it fills your subconscious mind, your subconscious mind starts to then attract that belief.
Think of it almost as a magnetic field. Whatever thought consumes your mind is magnetized into your reality.
What this meant for me is that if I wanted to change my life, then I needed to change my mindset.
I needed to envision all that I wanted my life to be filled with, and I needed to repeat this until the things that I truly wanted in life started to consume my every last thought. Through repetition, I needed to start believing that my desires would actually become my reality. Once I started to fill my subconscious mind with these beliefs, only then did these beliefs actually start to come to fruition.
We are what we are because of the things that we think about the most.
We act the way we act because of the things that we think about the most. We do what we do because of the things that we think about the most. What does all of this mean? It means that what we think about the most will eventually become our reality.
Once I realized this, I made every effort to change. I repeatedly envisioned how I wanted my life to look, I wrote down all of the things that I wanted to achieve, and I spoke of only what I wanted to become. Because of this, I became just that: the person that I wanted to become.
I changed my mind and I changed my life through filling my mind with happiness and positivity until these emotions began to consume my every thought.
For the record, I used to think that all of what I just said was a bunch of hippy bs and nothing but nonsense. I didn't believe in the power of thought, and I didn't believe that I was capable of controlling my life.
Well, it's no wonder why my life was filled with negativity.
The thing is, anybody can change their life.
You are what you think about the most. If you are not happy with where you currently are in life, then you need to start thinking differently. Know that only you are in control of your life, and know that you have the power to change anything that you want.
Start envisioning yourself living the life that you have always wanted. Start envisioning yourself achieving all of the things that you want to achieve. Start telling yourself that you deserve to be happy, to be healthy, and to be whole. Over. And. Over. Again. Why? Because you do. You deserve all of the things that you desire in life and nothing less.
Changing your mindset is how you are going to change your life. It worked for me, and I know it will do the same for you. We were all meant to achieve all that we set out to achieve, so it's time that we start doing it.
(Read more at michael-bonnell.com)
You might also enjoy:
---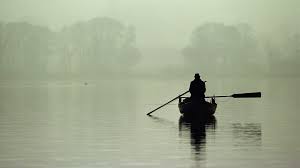 Moving on by Letting Go by the Power of Attraction to Remove Limiting Beliefs
Why understanding the power of attraction is so helpful when you want to begin moving on by letting go of what holds you back in life.
---
Habits of the Wealthy channel was launched back in 2015 by founder NichoLas Le. He realized that there was a lack of resources and options for people to receive real world help and advice in regards to their image, knowledge and growing.
Our goal is to help you live and feel the best that you can...every day of your life.
Habits of the Wealthy channel strives to offer a positive and uplifting voice in a sea of negativity.
WAYNE W. DYER was an internationally renowned author and speaker in the fields of self-development and spiritual growth. Over the four decades of his career, he wrote more than 40 books, including 21 New York Times bestsellers. He created many audio and video programs and appeared on thousands of television and radio shows.
When not traveling the globe delivering his uplifting words, Dyer wrote from his home in Maui enjoying the beauty of nature, his swims with the sea creatures, and happy visits from his children and grandchildren. In 2015, he left his body, returning to Infinite Source to embark on his next adventure.