Today's topic is Overcoming Depression
NO DOWNLOAD Required Continuous Play
Click PLAY Once, Listen All Day!
If you've enjoyed this episode, please subscribe to automatically get the next ones!
Subscribe via Apple Podcasts | Google Podcasts | YouTube | Spotify
---
Audio On Overcoming Depression Contributed by Our Friends at The School of Life
In today's audio or friends from The School of Life provide some great information on overcoming depression.
Thought For Today:
Stress, anxiety and depression are caused when we are living to please others.
Click To Tweet
More Links and Resources On Overcoming Depression
---
Click Below Now
More Great Self-Improvement Books and Resources
---
Show Notes and Credits:
Audio clip courtesy of our friends at The School of Life
Audio Contributor Contact Info:
On Youtube
On Facebook
On Twitter
Website
Thanks for Listening Today!
If you enjoyed this podcast please share it with someone you believe will also enjoy, and benefit from listening to it.
To share your thoughts:
To help out the show:
Even More Great Resources on How To Overcome Depression from around the Web:
Overcoming Anxiety and Depression
(Originally appeared at heartysmarty.com)
Certainly, our mental health deserves the same attention and care as our physical health. A bout with anxiety ought to receive the same reaction as a broken leg, but for some reason, our society has a stigma surrounding mental health issues which prevent many from talking about their struggle and seeking out proper care.
This post has taken me over 2 years to finally write, and I'm still not sure whether I have it all sorted out yet. Regardless, it is high time I share what I know about depression and anxiety.
I have struggled with perfectionism my entire life. As an adolescent, I let the pressures of being a perfect student, athlete, family member, church member, musician, and student council leader make me uptight and overwhelmed most of the time.
Related: The Advantages of Living A Peaceful and Quiet Life
As a mother, I got to the end of my very full days feeling like I hadn't accomplished a thing—like I just wasn't good enough. Never mind the fact that I played cards and read books to my toddlers while juggling carpool, meetings, homework, piano practice, meal prep, laundry, and school volunteer hours.
I got up early and stayed up late making sure my house was perfectly tidy. I was often late to appointments because I had to do just one more thing before I could get out the door. I would get so overwhelmed that I couldn't breathe. I lost sleep at night worrying about the unknown and conjuring up my greatest fears.
Life became a strict schedule mandated by my long To-Do list, and it wasn't fun anymore. I was depressed.
I thought that if I prayed intently, served others, and studied my scriptures more, the anxiety would be replaced with peace.
Related: 7 Keys To Starting Your Day Off Right
On a particularly difficult night when I was feeling useless and empty, I cried and prayed for release from the anxiety. In a moment too sacred to explain, I was reminded of my worth. I was worthy of getting help and working through my anxiety.
I needed this spiritual experience. And I also needed professional help.
(Read more at heartysmarty.com)
How To Recover From Depression
(Originally appeared at stylesatlife.com)
Depression is one of the major problems nowadays, and there can be a lot of reasons that lead to it. The causes can be internal as well as external.
The daily stresses of life and dissatisfaction in relationships are some of the prevalent causes of depression in a lot of people. Apart from that, failures can lead to such critical situations where one experiences a lot of depression.
There are a lot of stages, and the severity varies from person to person. However, once you are aware of depressing feelings then the best is to learn how to overcome it effectively.
Not only is it important to sleep for 8-9 hours each day to revive the energy of the body but also to refresh the mind and make it stress-free.
Along with sleeping for the ideal amount of time it is equally significant to sleep on time and have the right sleeping patterns. Getting enough rest is important for overcoming the depressing feelings in the right way.
Related: 15 Most Important Secrets To Developing Effective Time Management Skills
30 minutes of aerobic exercises at least 3 times a week is very important for the release of endorphins that helps in releasing stress from the body and the mind.
Aerobic exercises will help you achieve the goal in an ideal way. The heart rate of 120 to 160 beats a minute during the exercise is what you need no matter which exercises you follow. Something as simple as walking can also help. This is a perfect way to overcome depression.
Writing down your goals along with setting them in a planned way helps in achieving them on time as well as ensures that there is no stress on the mind that leads to depression.
By achieving goals on time, you also release the pressure in the right manner. Setting goals is a good way to overcome the depressing feelings and having a stress free life.
Eating healthy keeps the body, mind, and soul strong is the mantra that one should truly believe in. By ensuring that you have a proper, balanced diet each day that gives you all the required nutrients, you can rest assured of the proper functioning of the body, mind, and soul.
Related: The Advantages of Living A Peaceful and Quiet Life
Include good amounts of vitamins and minerals in the diet, especially omega fatty 3 acids that can help you in overcoming feelings of depression. By eating junk food and saturated fats, you are not giving any nutrients to the body to make the nerves function properly. These should be avoided as much as possible.
There are depression disorders that are a result of a lack of sunlight. These people have seasonal sadness and need to take a walk in the sunlight for 30 minutes every day to overcome the depressing feelings. Sunlight and its rays also provide the body with important Vitamin D that is very much helpful.
(Read more at stylesatlife.com)
If weight loss is your only goal for exercise, it's time to rethink your priorities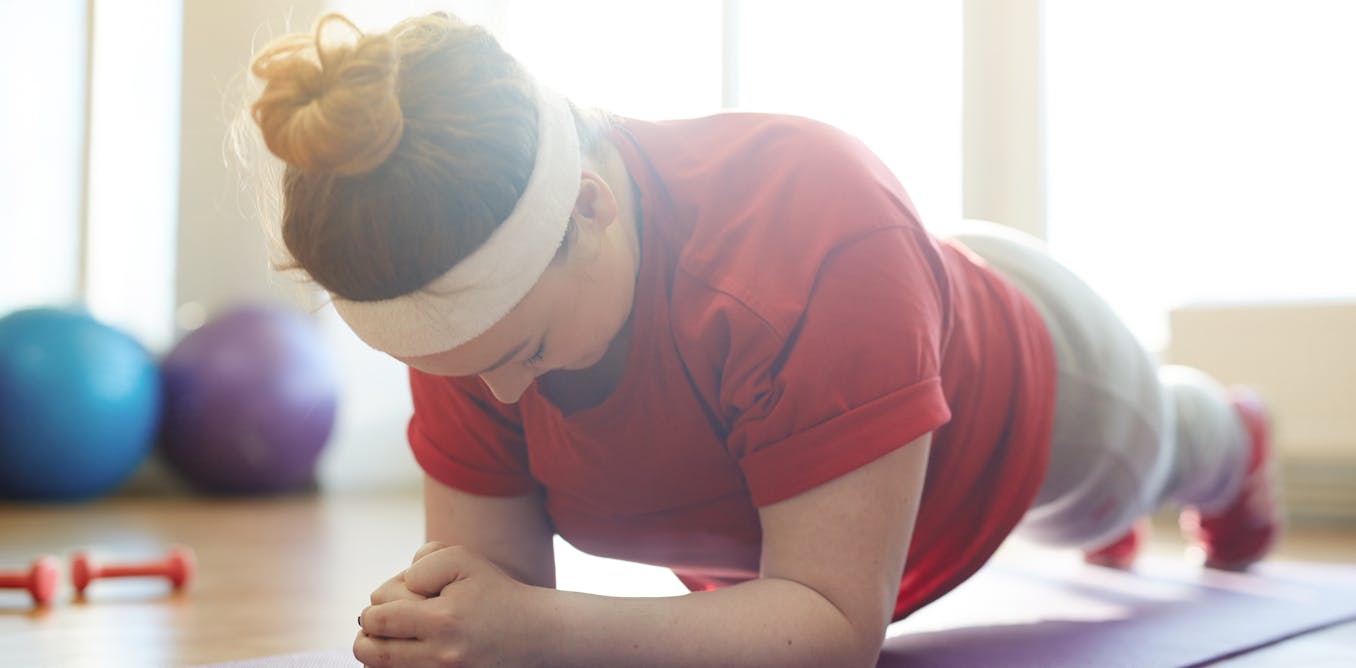 Help create a stronger public debate with your donation today Research Fellow in Exercise Metabolism and Nutrition, Mary MacKillop Institute for Health Research, Australian Catholic University Evelyn Parr does not work for, consult, own shares in or receive funding from any company or organization that would benefit from this article, and has disclosed no relevant affiliations beyond their academic appointment. Australian Catholic University provides funding as a member of The Conversation AU. As an aesthetic society, we often demonize body fat and stigmatize people with lots of it. There's often an assumption that people carrying excess weight don't exercise and must be unhealthy. But that's not true: you can be fat and fit. In fact, as we age, low levels of fitness can be more harmful to our health than high amounts of fat.
Related: How Being Consistent Virtually Guarantees You Success
How Giving Up TV For A Month Changed My Brain And My Life
I've never seen Game of Thrones, I don't know what the Scandal is, and I couldn't name a single "real"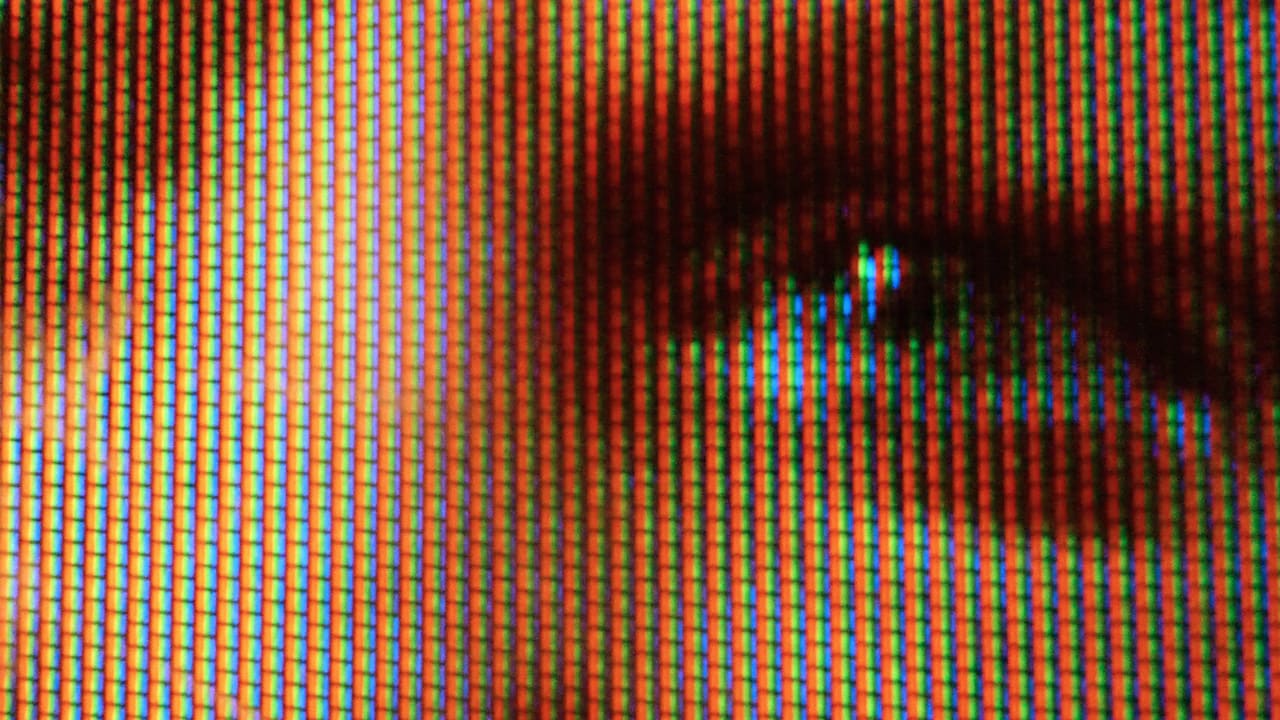 housewife. I thought I didn't watch much television and that taking a 30-day break would be a piece of cake. I was wrong. The average adult watches 2.8 hours per day of television, according to the American Time Use Survey from the Bureau of Labor Statistics. Another study puts this number higher, at four hours and 15 minutes each day.
The School of Life is an organization built to help us find calm, self-understanding, resilience, and connection especially during troubled times.
We place emphasis on the need to understand ourselves better, so that we can secure serenity and make optimally reliable decisions, particularly around love and work.